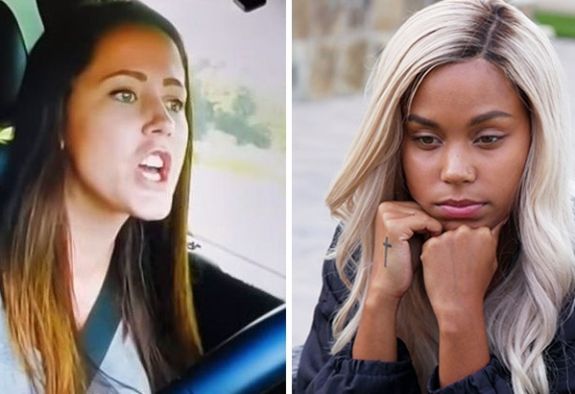 Jenelle Evans' Twitter rampage continues!
The former Teen Mom 2 star apparently had a lot of pent-up anger she needed to unload on social media, after going on a two-month (semi) hiatus from social media while she was battling to regain custody of her kids. She used Twitter to first attack her ex Nathan Griffith and ended the night by getting into a nasty spat with Teen Mom OG star Cheyenne Floyd.
Since The Ashley clearly has nothing better to do than recap 'Teen Mom' fights….let's get ready to ruuuuuumble!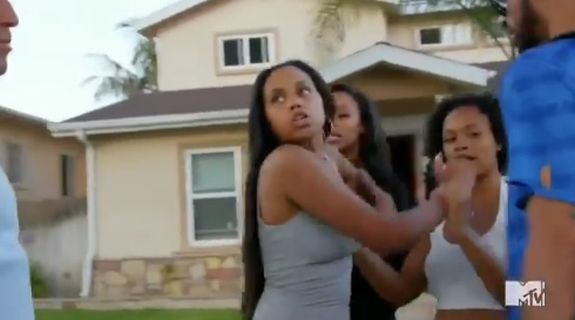 Cheyenne and Jenelle never really had much interaction, except for a brief tiff earlier this year when Jenelle's husband David Eason got into a war of [talking] words with Cheyenne's baby daddy Cory Wharton. That all changed on Monday, though, when the two 'Teen Mom' stars ripped each other to shreds on Twitter!
Cheyenne started the battle by poking at Jenelle last week, after the fired 'Teen Mom 2' star made a jab that was obviously aimed at the recently arrested Amber Portwood. Cheyenne came to her cast mate's defense, pointing out that Jenelle (who wasn't allowed to see her kids outside of court-supervised visitation just days before) had no room to take jabs at anyone.
(By the way, The Ashley is leaving all of the tweets intact to preserve the true "schools are not well" qualities they possess!)
"Jenelle should be the last person 'throwing shade,'" Cheyenne posted on Friday. "Hate when people kick a person when their down."(Maci Bookout retweeted Cheyenne's comment.)
By Monday, Jenelle was hot and ready to lash, coming at Cheyenne to get revenge for her comment last week. She was not happy that the 'OG' cast was talking about her.
"You would think I wouldn't be the topic of everyone's conversation since I'm not on #TeenMom anymore but damn they keep at it," Jenelle wrote, later adding a tweet aimed at Cheyenne.
"Always including yourself in someone else's drama. I'm surprised Maci would even engage in that. You act like I'm scared to talk to you? Don't talk to me. You're just a replacement. #irrelevant."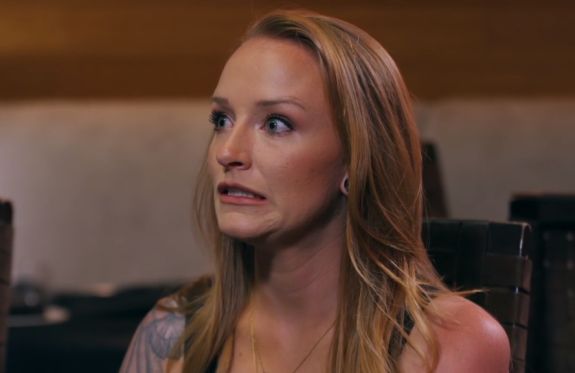 David– who is usually the first to blast his "talking words" on the Interwebs– has remained surprisingly silent. However, Jenelle did post a tweet that contained a quote from Mr. Jenelle Evans.
"Got the alcoholic retweeting the racist who is commenting on the assaulter. -David."
(In case you're wondering, the 'alcoholic' refers to Maci, the 'racist' refers to Cheyenne and the 'assaulter' refers to Amber.)
Cheyenne clapped right back at both Jenelle and David.
"Coming from the real racist, dog killer, abuser and honestly the most unstable individual I've witnessed…GREAT STATEMENT," Cheyenne wrote before throwing in a zinger about Jenelle still not having custody of her oldest son Jace. "Get custody of ALL your kids and stay out of court before you talk about me."
Jenelle was busy deleting her tweets, but Cheyenne was not done with the virtual dragging.
"Don't come for me unless you can back it up…stand up for yourself don't use your dumb ass husband. I AM NOT THE ONE," Cheyenne wrote.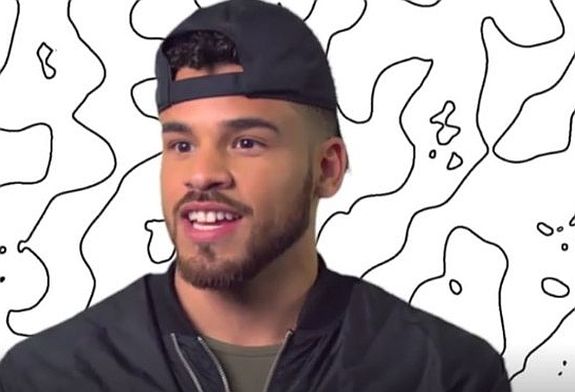 Jenelle tried to point out the Cheyenne shouldn't even be on 'Teen Mom OG,' as she was not an original cast member. (Apparently it's now a good thing if you got your start on TV appearing on a show about knocked up teenagers?)
"[Cheyenne] should be the last one talking when she has no idea what she's talking about. Not even a true OG," Jenelle wrote.
Cheyenne came back with another zinger, this time pointing out that, while she may not be an original girl, she at least still has a job with MTV, unlike Jenelle.
"And your fired…so?" Cheyenne responded.
In situations like this, there are only two words that seem appropriate….
JERRY! JERRY!
RELATED STORY: Former 'Teen Mom 2' Star Jenelle Evans Discusses Her Dismissed Custody Case, Bashes Nathan Griffith & More in Instagram Q&A Session
(Photos: MTV)