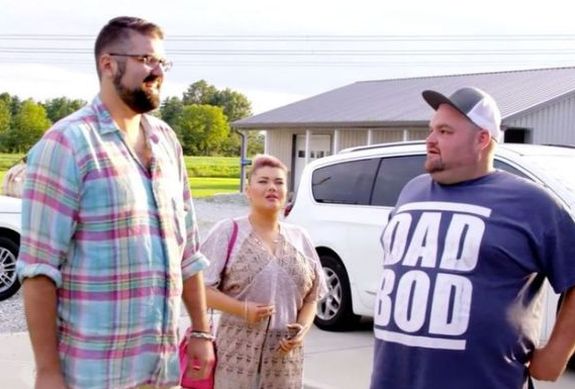 Things are not copacetic in the co-parenting department for Teen Mom OG star Amber Portwood and her baby daddy Andrew Glennon.
Shocking, we know.
As The Ashley recently reported, Amber recently got a restraining order against Andrew after claiming he refused to let her see their 2-year-old son, James, the week of Christmas. She obtained the restraining order to stop her ex from interfering with her parenting time going forward.
But now, Andrew is firing back, claiming that Amber has missed or rescheduled a ton of her scheduled visits with James— for all kinds of reasons including "poor weather," a sick dog and more.
(Andrew has primary custody of James, while Amber has three unsupervised visits with him each week. Andrew filed for full custody back in July 2019 after Amber was arrested for domestic battery.)
In response to Amber's claims that he violated their custody order by not giving Amber her holiday visitation, Andrew filed some claims of his own in court, accompanying his court filing with some receipts in the form of a calendar.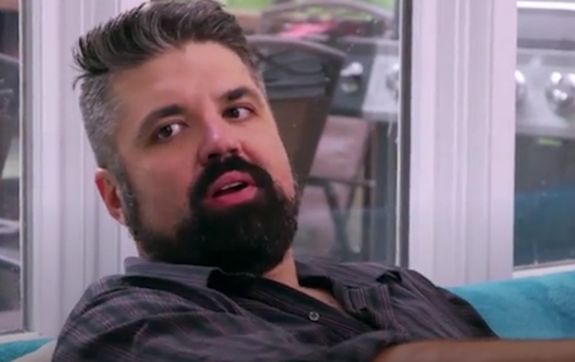 During the month of October, Andrew alleges that Amber requested that her visitation with James be postponed six times— and her reasons were…interesting. Andrew stated in the court docs, obtained by The Sun, that Amber postponed three times due to "poor weather," twice because she wasn't feeling well and once because her dog was sick. The following month, Amber allegedly requested they postpone visitation twice because she wasn't feeling well and once because of weather.
Andrew claims he postponed twice in November because James was ill.
In December, Amber allegedly cancelled five times, with three different occasions because of "poor weather," once because she was sick and once because she had an appointment. Visitation was also reportedly postponed due to a misunderstanding in the schedule and because of bad weather.
(OK… what the hell is going on with the weather up in Indiana?!)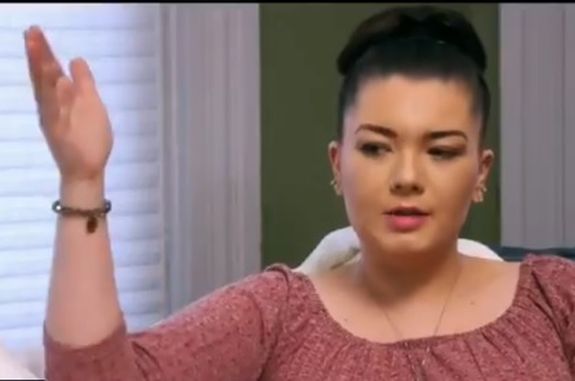 Andrew also claims he and Amber had some misunderstandings when it comes to communicating about their son. In November, a conversation took place between the exes in which Andrew informed Amber that James was "sneezing" and "slightly congested." He later provided an update, noting that James appeared to be feeling better and suggesting the symptoms were "just a morning thing." Amber replied to the message, telling Andrew "something doesn't seem right."
"I'm not understanding," she responded. "He's sick last night and sick this morning however within a couple hours he's completely fine? I'm going to call the pediatrician because something doesn't seem right to me. Doesn't make sense.
"Talked to 2 nurses and gave them all info you relayed to me… One said to probably wait and have him checked up," Amber later told Andrew. "Said that even if he's running around he can still be sick. One said to probably let him rest today however please make sure to get ahold of his pediatrician soon or I can… just let me know so I can see him and make sure everything is okay."
Andrew replied to Amber's message, assuring her that James was fine and that he knows "how to care for this child."
" … No need to waste your time asking strangers about things you know nothing about," he added.
Amber defended her actions, claiming she was only "calling for James' health."
"I'm not sure what I don't know nothing about when it comes to James… Just trying to keep him healthy," she continued. "Please speak to me in a respectful way when it comes to our child. Thank you."
Andrew told Amber there was no need for her concern or apologies adding, "I got this, as usual."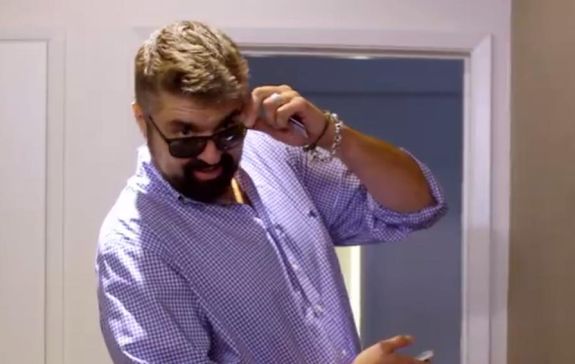 In other conversations between the co-parents, Amber explained her weather concerns – "100 percent chance of rain" – and detailed one of the days that she was feeling sick and requested to postpone visitation – one because she "slipped and fell on melted snow."
Upon learning Andrew's holiday travel plans, Amber informed Andrew that she objected to the itinerary as it was "in violation of the court's order." While the two went on to meet up the following day to exchange the toddler, they ran into some confusion again December 30 regarding their exchange time. After Andrew told Amber he would have James to her within half an hour, Amber claimed she had already begun driving back home.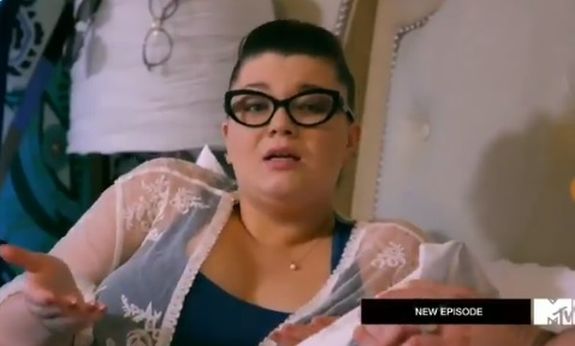 A similar incident allegedly occurred January 1 as well.
Amber is requesting Andrew be "held in contempt of court" for failing to follow the court's custody order, which could result in gel jail time or a fine.
The exes have a court hearing scheduled for February 16, The Ashley can confirm. On Thursday, Amber filed a "Motion to Strike," asking the judge to remove a piece of evidence from the record.
As The Ashley previously reported, Amber is also at odds with her other baby daddy, Gary Shirley, and his wife Kristina. In a series of online rants this weekend, Amber called out Gary and Kristina for being "two-faced" and "liars," and went on to accuse Gary of other unsavory things. (Stay tuned for more on that…)
RELATED STORY: 'Teen Mom' Dad Gary Shirley Says He Is "Taking a Stop Back" From Amber Portwood After She Calls Him & Wife Kristina "Liars" & "Two-Faced" In Online Rant
(Photos: MTV; Instagram)