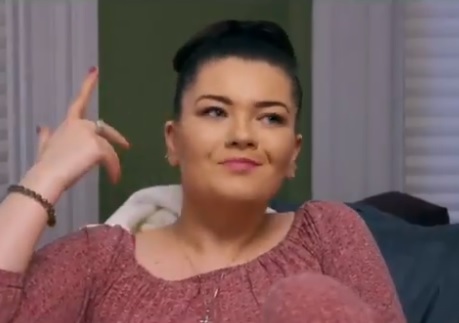 Amber Portwood says she's headed to college!
The Teen Mom OG star announced on Instagram yesterday that she will be going to Indiana's Purdue University to work on obtaining her Bachelors degree. On Friday, she went Live on Instagram to discuss her newest educational venture, as well as her kids and other topics. Her ex(?) Belgian boyfriend Dimitri Garcia even popped onto the Live session to offer their congratulations.
Amber— who obtained her GED while in prison (after years of failed attempts that were documented on the early seasons of 'Teen Mom')—revealed what she planned to study once she becomes a college gal.
View this post on Instagram
"I just got accepted in college at Purdue University – Bachelor of Science in Psychology in Applied Behavior Analysis @lifeatpurdue," she wrote.
During her Live session on Friday, Amber told her followers that she fills her days with reading, writing and listening to music.
"Keep educating yourself which keeps your mind moving," she said. "That's helped me with depression…writing, reading…watching Ted Talks."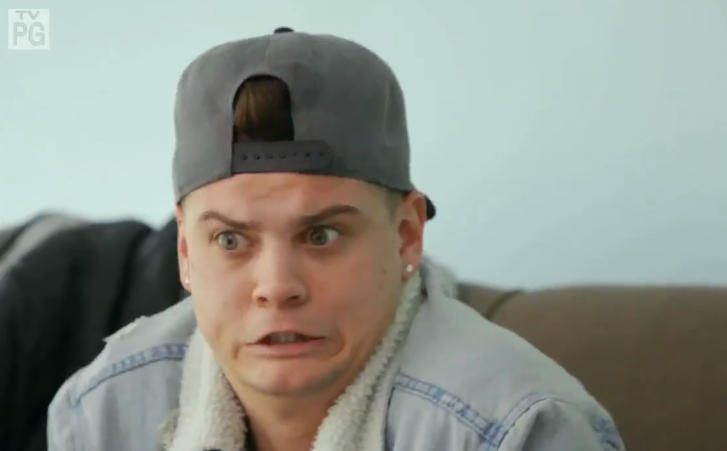 Amber also revealed that she chose to go into that specific field of study because she feels that it would have helped her when she was younger to have someone like her to speak to.
"I'm so happy to go, seriously…Psychology popped out to me at first," she said, adding that she wanted to choose a very specific type of psychology— applied behavior analysis—to make her more valuable.
"To have something with it is a bonus thing," Amber said. "[This field is] something I feel is necessary because as a young child I think it would have helped tremendously if I could have had something like that."
It is unknown if Amber will actually be attending in-person classes or doing online classes (from the safety of her own couch).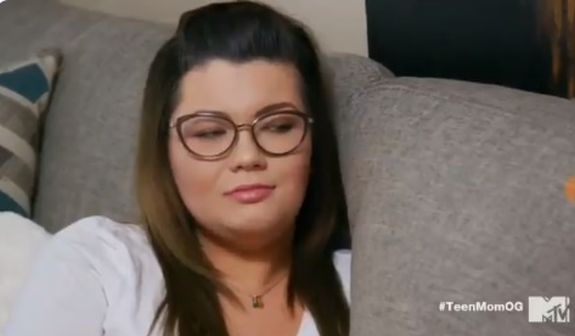 According to Purdue University's website, the Bachelor of Science in Psychology in Applied Behavior Analysis program consists of a minimum of 180 quarter credit hours.
"This program provides an examination of the design, analysis, and application of learning theories and behavioral principles. It is designed to prepare you to pursue careers working with children and adults struggling with behaviors ranging from difficulty with everyday social interactions to various disorders including autism spectrum disorders, and other mental health challenges," the website description reads.
However, The Ashley suspects that Amber is actually planning to do Purdue's "Global" online college program. A check of the university's website reveals that Amber's program, Bachelor of Science in Psychology in Applied Behavior Analysis, is offered by Purdue Global. (It does not require students to be "accepted." The website states that the only requirement is that the student have a high school diploma or GED.) While the classes are online, she will still be required to obtain 180 credits, do 15-18 hours of coursework per week.
Over the years, Amber has announced some pretty random career goals— everything from being an MMA fighter to a house flipper. However, in her Live, she stated that she feels that a career is psychology is right for her.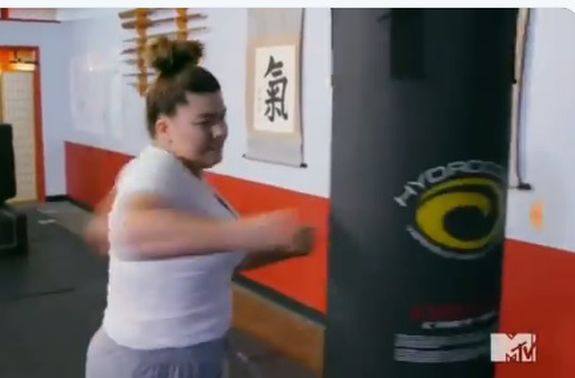 "I found out what I'm supposed to be doing. I was on the wrong track I guess, but now I'm doing what I'm supposed to do."
Amber added that she will not be living in the dorms because she has a home "and a home away from home." (As The Ashley previously reported, Amber's ex Andrew Glennon lives in her Indiana home with their son, James, while Amber lives in an AirBnB rental home.)
Speaking of James, Amber answered some questions about him and her daughter, Leah, whom she shares with Gary Shirley. (Amber purposely skipped any viewers' questions about her recent feud with Gary and his wife Kristina, though.)
She told viewers that despite "what the media reports," she still sees two-year-old James frequently. (She is most likely referring to this situation, by the way.)
"With James I see him all the time," Amber said. "The media's gonna say one thing, people are going to say another, but it's just not true. I love being a mother, it's one of my purposes for being on this earth. That's what I do. I love helping other people, that's my other purpose.
"James is a mini-me," she added. "I wish I could show you guys. Yes, I do get to see a lot of him."
(As The Ashley reported previously, both Amber and Andrew are barred by their custody agreement from sharing photos of James on social media.)
She also addressed Leah, whom she said has been asking her about her past (which, as 'Teen Mom' fans know, includes a prison stay, multiple arrests, drug addiction and other unsavory things.)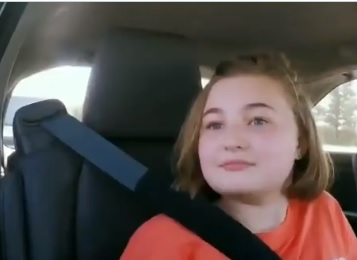 "The most amazing thing is that there's you get to see these beautiful children grow," Amber said. "They're gonna have questions about your past, all you do is give them time, give them as much info as you can for their age, you give them that space because the best way to go about it. You don't want to force anything."
Amber's former Belgian boo, Dimitri, left a congratulatory comment on Amber's original post, and continued to leave comments during her Live session, but Amber claimed she "couldn't see" any of them and refused to address him.
"I'm so proud of you my baby," Dimitri wrote. "Again congratulations. Love you."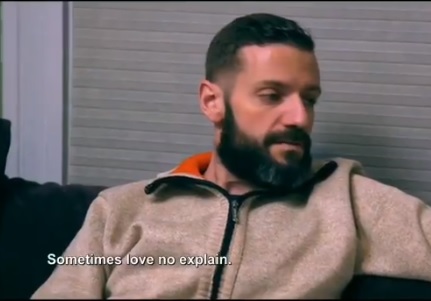 Amber isn't the only person in the 'Teen Mom' crew who will be gettin' her learn on. Kristina also recently went back to school to pursue nursing, causing Gary to commend her in an Instagram post this week.
"I MISS MY WIFE!!!! (She's bettering herself)," he wrote. "She's gone all day from 7am til 3:45pm. This picture is of her studying away. When she's home she doesn't have much time between kids and studying. @kristina_shirley3 your my #mvp ps…. what I mean by kids is she wants to spend time with them girls! I love you sweet pea! Very proud of you. Have fun at school."
View this post on Instagram
RELATED STORY: 'Teen Mom OG' Star Amber Portwood & Ex Andrew Glennon Ordered to Resolve Custody Battle Out of Court
(Photos: MTV; Instagram)