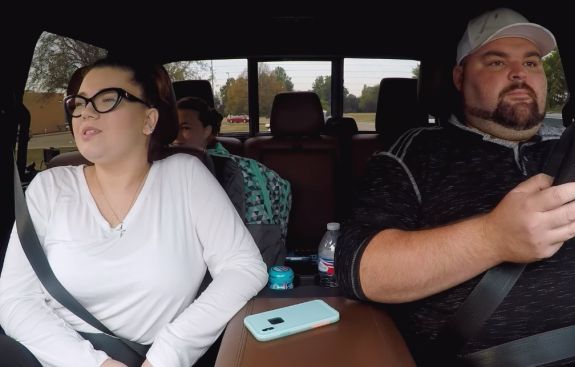 If Amber Portwood calling baby daddy Gary Shirley and Gary's wife Kristina "liars" and "two-faced" over the weekend wasn't enough to drive a wedge between the co-parents, her follow-up online rant likely did the trick.
Amber took to Instagram in a second rant, accusing Gary, the father of her daughter Leah, of some inappropriate actions – one of which she claimed had been witnessed by a Teen Mom OG producer.
"Home wreckers? OK, you know what? Gary, if you and Kristina are so happy, then why don't you tell her about how many times you had called me up and talked about sexual encounters that we used to have," she said. "How many times did you sit there and say, 'Oh, you're missing big daddy?'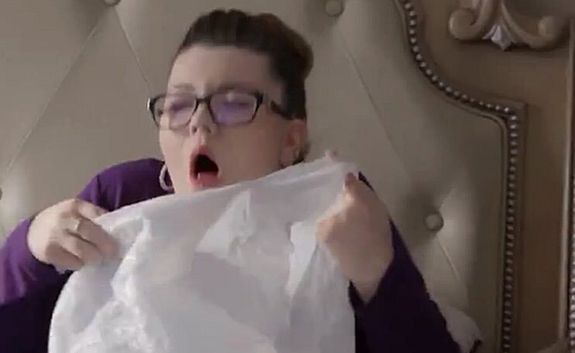 During the rant— which was captured and posted to the Teen Mom Shade Room account over the weekend, Amber also accuses Gary of touching her inappropriately.
"… I mean, there's even an incident where I was super, super sad, you're the one who sat on the couch, grabbed me, laid down and forced me to lay down on you, put your arm around my waist underneath my boobs and started rubbing on my head," Amber said. "The producer knew about that – the old producer, because this was before – he walked in on it and then he walked out because he left his coat."
Along with the video, Amber called both Gary and Kristina "gross" and "cheaters."
"I'm done with this bull crap," she added. "'Don't tell Kristina' so uncomfortable after. I would never do anything inappropriate guys. I'm happy!"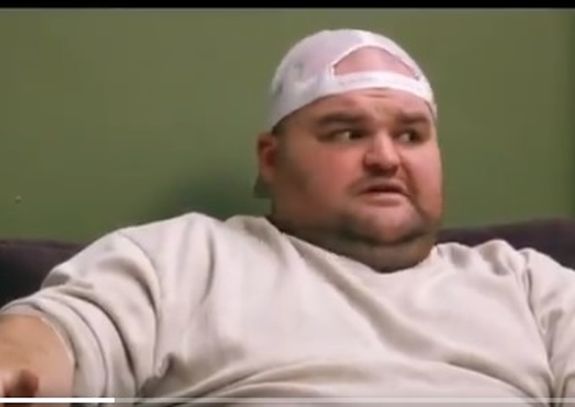 As The Ashley reported last week, Amber took to Instagram to hurl some insults at Gary and Kristina after the two spoke less-than favorably about Amber on the season premiere of 'Teen Mom OG.'
"You're two-faced," Amber said to Gary on Instagram. "And your wife's two-faced, saying that I'm like a teenager, I'm like a teenage daughter."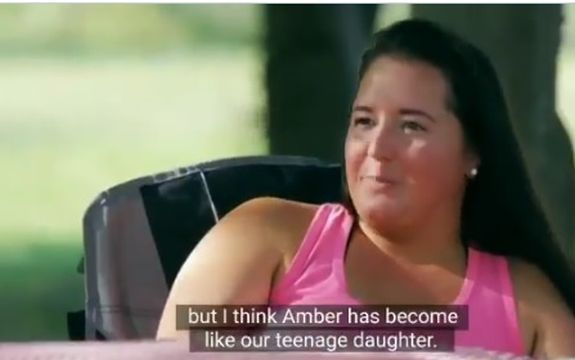 After Amber's rant was shared to the Teen Mom Shade Room Instagram account, Gary commented that he and Kristina plan to "take a step back" from their relationship with Amber. Gary also apologized to Kristina for "having to deal with all this" and thanked her for sticking by him as they "put up with an infinite amount of Amber's [behavior] for the sake of Leah."
Amber is also on the outs with her other baby daddy Andrew Glennon at the moment, as the two are currently battling it out in court over issues related to custody of their 2-year-old son, James.
RELATED STORY: Amber Portwood's Ex Andrew Glennon Says 'Teen Mom OG' Star Cancelled Multiple Visits with Son Per Month, For "Poor Weather" & Other Reasons
(Photos: MTV; Instagram)