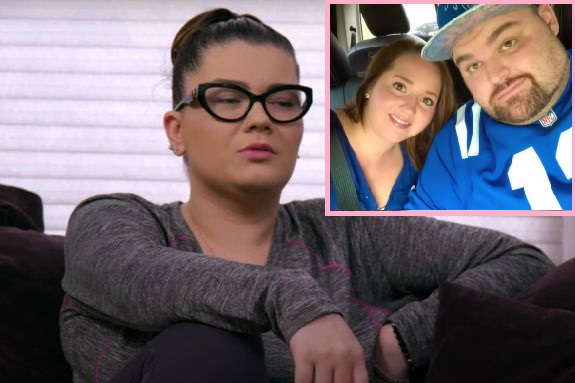 Amber Portwood's battling both of her baby daddies now– and Gary Shirley has had enough! He took to Instagram to clap back at Amber after she ripped him and his wife Kristina apart in an online video.
The Teen Mom OG star ranted about Gary (the father of her daughter Leah) and Kristina on Instagram rant on Thursday, calling them "two-faced" and "liars" (among other things). Amber was upset after watching this week's 'Teen Mom OG' premiere episode, in which Gary and Kristina talked about how much time Gary spends helping Amber by grocery shopping for her and fixing stuff. Kristina mentioned that she felt like Amber was their "teenage daughter."
"You're two-faced," Amber said to Gary on Instagram. "And your wife's two-faced, saying that I'm like a teenager, I'm like a teenage daughter."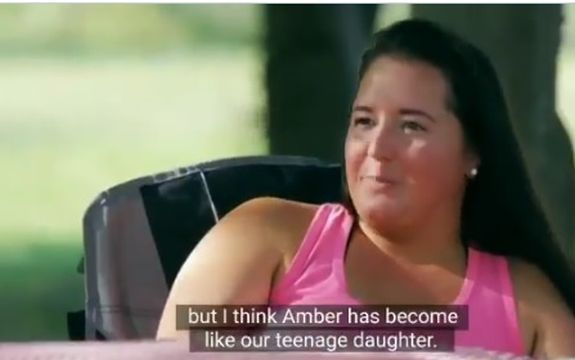 Amber then brags about the fact that she allowed Gary and Kristina to clean her house for $500, and that she gave them $7500, which she claims was not child support for Leah.
After video of Amber's rant ended up on the Teen Mom Shade Room Instagram account, Gary left a statement in the post's comment section, explaining that he and Kristina plan to "take a step back" from their relationship with Amber. He also stated that he no longer knows how to co-parent with Amber (who is also fighting her other baby daddy, Andrew Glennon, in court currently).
Gary posted a written apology to Kristina, explaining he feels bad that she had to deal with all of this mess.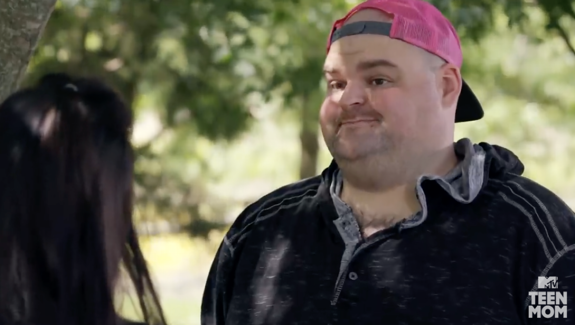 "My wife is amazing. I love her deeply," he wrote. "@kristina_shirley3 I'm very glad you'r[e] in me and our kids' life and know we together would put up with an infinite amount of Amber's [behavior] for the sake of Leah.
"But I also want to apologize to @kristina_shirley3 for having to deal with all this. She is a sweet caring being & my best friend. I'm also very thankful for everyone here for also seeing through some of the BS.
"We will be taking a step back and trying to see where to go from here," Gary continued. "While trying to keep putting Leah's best interest first. For a while now that was (co-parenting) idk how to do it anymore. I'm trying not to get into the fine details of everything trying to have some class. Again thank you all for the support."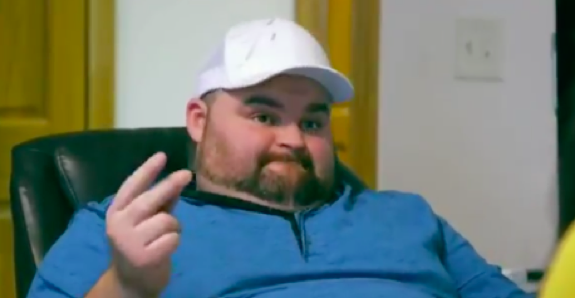 In the past, Gary has explained that he puts up with a lot of Amber's nonsense in order to keep his co-parenting relationship strong for Leah. Back in May 2020, he wrote about this in a comment left on Instagram, explaining why he has continued to support Amber despite all of her past hi-jinks.
"In support of Leah, having both her parents is very important," Gary wrote. "Amber's happiness is a huge key to her children's happiness. Amber comes over regularly with James for visits to see Leah and our family. When James sees Leah his eyes get big and he runs to her…Amber is always saying, 'Are you sure you don't mind? I don't want to intrude.' However, we encourage her to visit and this also gives us a chance to see little man (baby James)…
"In the end I want to know I did everything I could to help my daughter & James. Supporting their mother HAS to be part of that. I'm proud of the steps Amber has taken for herself and for her kids. She has come a long way."
You can watch part of Amber's latest rant in the video below!
RELATED STORY: Amber Portwood Says She Did Reach Out to 'Teen Mom OG' Co-Star Catelynn Lowell Following Miscarriage Despite Cate Claiming Otherwise: "I Guess She Forgot"
(Photos: Instagram; MTV)