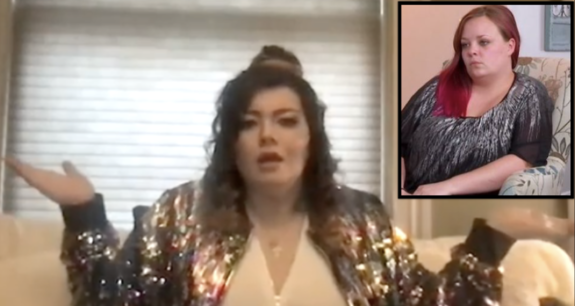 Amber Portwood is clearing her name after her co-star Catelynn Lowell claimed that only one Teen Mom OG cast member (Cheyenne Floyd) reached out to her following her November 2020 miscarriage. In a new interview, Amber claims Catelynn "forgot" that she contacted her after hearing the news.
As The Ashley previously reported, Cate revealed in December that she had a miscarriage on Thanksgiving Day, just days after finding out she was pregnant with her fourth child.
Last week, Cate called out Amber, Maci Bookout and Mackenzie McKee for not reaching out to her after news of her miscarriage was made public, while praising Cheyenne for checking in to see how she was doing.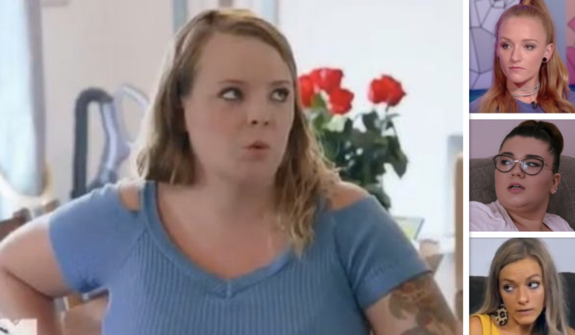 Amber, however, is disputing Cate's claims.
While promoting Season 9 of 'Teen Mom OG,' Amber told Us Weekly she doesn't "look up on social media or media about anybody on this show for good reason" and therefore wasn't aware of Cate's miscarriage until the two spoke on the phone "a couple of months ago."
" … and I guess she forgot a little bit about that, which is OK," she added.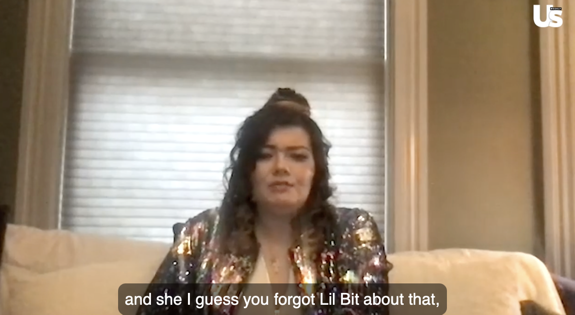 Amber went on to call Cate's loss "heartbreaking" and admitted the cast is "not as connected" as they used to be, due to the pandemic.
" … and to sit there and to know that your co-stars are hurt … it's tough," she said. "There's nothing we can do because of the pandemic. We can't just get on a plane necessarily. I don't know, it's emotionally hard."
When asked to comment on Cate's miscarriage, Maci never claimed to have reached out to Cate, though she did echo Amber's sentiments on how difficult it is to see her cast mates "dealing with a tough struggle."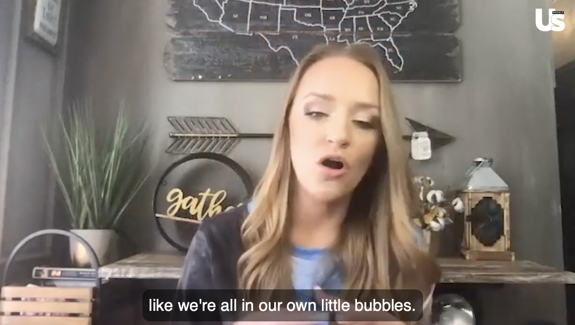 "We all live in different states so it's like watching your sister go through something really hard," she said. "You kind of feel helpless because, you know, you can't just drive down the road and have a sleepover like you would with an actual sister who lives close by. That part sucks. It's always sucked about this show."
RELATED STORY: It's Over! 'Teen Mom OG' Star Amber Portwood Splits with Belgian Boyfriend Dimitri Garcia
(Photos: MTV/Us Weekly)