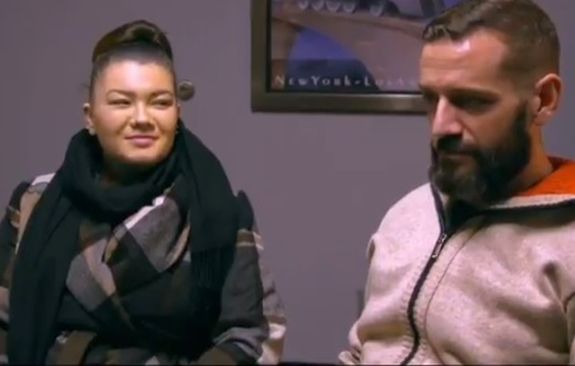 After many months (and many miles) apart, Amber Portwood and her Belgian boo, Dimitri Garcia, have finally waved the white flag on their relationship.
The Sun reports that the Teen Mom OG star has broken up with Dimitri, mainly due to COVID-19 travel restrictions keeping them apart. Dimitri— who visited Amber (on her couch in Indiana) in 2019— was due to return to the United States last summer, but was unable to come because of the pandemic. Although Dimitri pined away for Amber for months (via social media and weird arts and crafts projects), the distance was apparently too much for them.
"Covid kept them apart," The Sun reports. "He left the country and they can't really be together right now."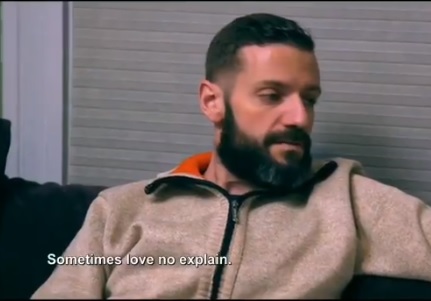 It appears, though, that Amber and Dimitri have parted on good terms. (This is, of course, very unlike her breakup with baby daddy Andrew Glennon. Their relationship ended with an arrest, an alleged machete chase and a bitter custody dispute that is still ongoing.)
"He's still in her life, but they're not anything official," the site reports.
Back in May of 2020, Amber said the pandemic had not affected her relationship with Dimitri much, due to the fact that they met online and were used to being physically apart.
"One of the advantages Dimitri and I have is that we started our relationship long distance and we learned how to enjoy each other's company virtually," she said at the time. "Now we're back to doing that again after getting the chance to spend a few months together in person. It's been really great. It feels natural to us."
Dimitri kept the flames of passion lit by posting sweet nothings to and about Amber to Instagram, such as this gem, which he posted in July:
"Time has not separated us, but on the contrary has strengthened our confidence between us but above all our love. You are beautiful my baby love and not only from the outside. I love you and we'll be together soon, I promise ❤ #love#together"
Dimitri and Amber were constantly defending their long-distance love to fans. One of Amber's last social media postings came when one fan compared her and Dimitri's relationship to something that would be seen on 90 Day Fiance. After having an online meltdown about it in June, Amber stopped posting to Instagram.
Dimitri also spoke out to the person who posted that. He stated in the post's comment section that he found the comparisons to "90 Day Fiance" to be "humiliating," and stated that he's "fed up" with people comparing his and Amber's love story to those on the "90 Day" shows.
"Why compare our romantic relationship with Amber to a show like '90 Days Fiance?'" Dimitri wrote. "I have already spent 90 days with Amber and proof to the contrary we are not married. Because I am European and I am Belgian? We find it very humiliating!"
Currently, Dimitri and Amber still follow each other on Instagram.
'Teen Mom OG' fans will be able to see the breakup play out on the upcoming new season of the show, which premieres later this month.
RELATED STORY: