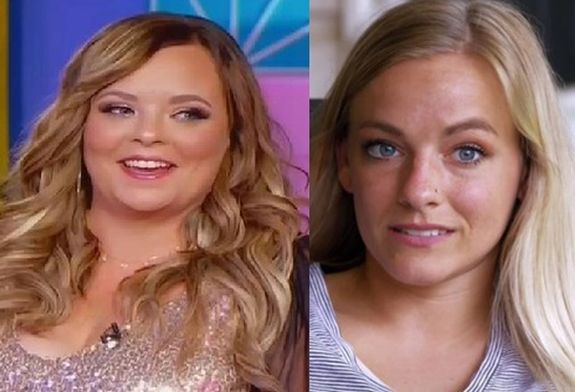 Mackenzie McKee is speaking out in response to her Teen Mom OG co-star, Catelynn Lowell, calling her out for not reaching out after Catelynn revealed she had suffered a miscarriage.
In an exclusive interview with The Ashley, Mackenzie says she had been unaware that Catelynn had miscarried, and that she feels awful that she wasn't there to support her co-star.
"I literally had no clue," Mackenzie told The Ashley. "I wasn't even filming at the time and was pretty sad that MTV didn't tell me. It's a big deal."
As The Ashley previously reported, Catelynn announced (via clickbait on her social media accounts) that she had miscarried on Thanksgiving Day, soon after finding out she was pregnant.
💔 https://t.co/Z8wB6nubvL pic.twitter.com/NDmdhWkeMz

— Catelynn Baltierra (@CatelynnLowell) December 8, 2020
She later called out Mackenzie, Maci Bookout and Amber Portwood for not contacting her after the announcement, adding that Cheyenne Floyd was the only one of her 'Teen Mom OG' co-stars who reached out.
Mackenzie told The Ashley that she feels bad that she missed Catelynn's announcement.
"I don't read the tabloids, for my own sake, and there are so many false rumors that come out; I could have easily thought it was just another clickbait even if I did see it," she said. "I did reach out [to Catelynn later] and apologize."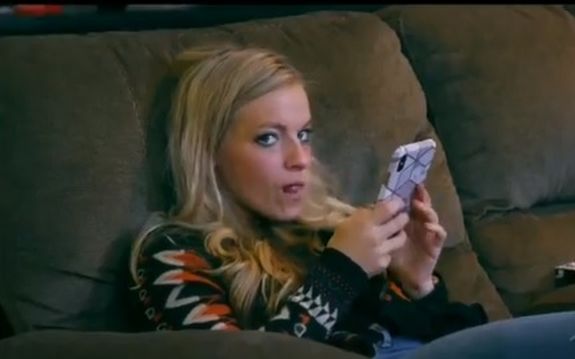 Mackenzie added that Catelynn and her husband Tyler Baltierra were very supportive to her when she lost her mother, Angie, back in December 2019.
"I truly felt horrible," she said. "Thankfully she is a very understanding human with a huge heart. Her and Tyler sent me several items when my mom passed."
While Mackenzie's responded with regret, Amber had a different reaction to Catelynn saying it did "bug her" that none of her co-stars besides Cheyenne reached out. In a later interview, Amber insisted she did support Cate…but Catelynn "must have forgot."
Amber said she and Catelynn spoke on the phone about the miscarriage "a couple of months ago…and I guess she forgot a little bit about that, which is OK."
"To sit there and to know that your co-stars are hurt … it's tough," Amber told Us Weekly last month. "There's nothing we can do because of the pandemic. We can't just get on a plane necessarily. I don't know, it's emotionally hard."
RELATED STORY: Amber Portwood Says She Did Reach Out to 'Teen Mom OG' Co-Star Catelynn Lowell Following Miscarriage Despite Cate Claiming Otherwise: "I Guess She Forgot"
(Photos: MTV; Twitter)