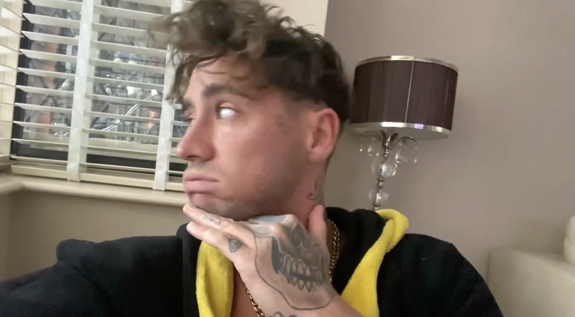 Stephen Bear claims he has received death threats following his January arrest for allegedly filming and sharing a video of ex-girlfriend Georgia Harrison without her consent.
The former star of The Challenge, who has released a YouTube series, Life of Bear, documenting his life post-arrest, shared in one of the videos an image of an alleged death threat found on his front door that read "Die you c*nt." The note was similar to one he found on his car days earlier, he claimed.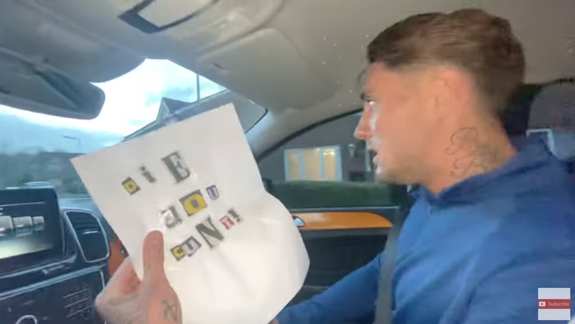 The events reportedly occurred in the weeks following Bear's January arrest at Heathrow Airport "in connection with an investigation into the disclosure of sexual photographs without consent."
As The Ashley previously reported, Georgia alleged Bear used the closed-circuit television (CCTV) – primarily used for surveillance purposes – in his home to record some NSFW footage of her without her consent. Georgia claims Bear showed the video to multiple people and used it to earn a profit on his OnlyFans page.
Just last week, Bear released two official statements regarding the allegations against him, claiming in the first to be the actual victim in the situation. The statement also noted that Bear had lawyered up and reminded fans that Bear has no official charges against him at the moment, despite Bear claiming in one of his 'Life of Bear' videos that he had been hit with four charges.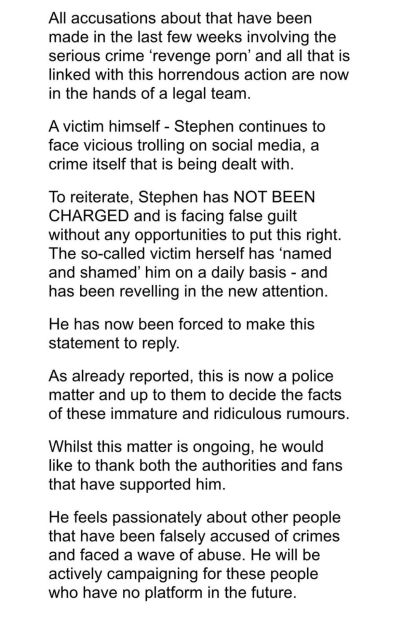 In a second statement, Bear claims Georgia identified herself in the alleged video, not him. The statement also denies Bear having CCTV cameras inside his home.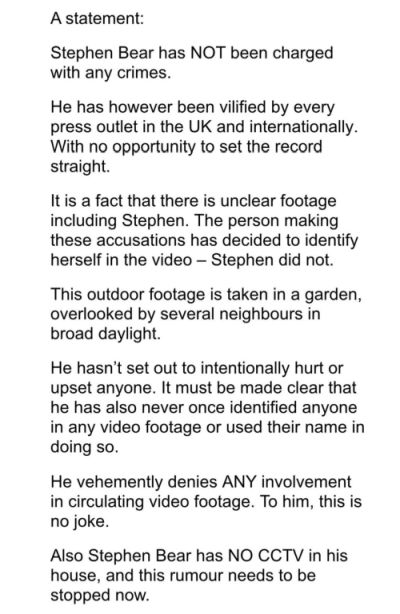 Georgia has yet to address Bear's statements, though she's continued to thank fans on social media for their support and assured fans last month that she has "a fantastic team around me including friends, family & colleagues who are just some of the many reasons I have been able to stay positive right now."
She also added on Twitter that she has "faith in karma" and "faith in the universe."
i have faith in karma, i have faith in the universe and that is all i need for now 🕊

— Georgia Harrison (@georgiaharisonx) January 23, 2021
As for Bear, in between attempting to regain control of his Instagram account, working out and providing cooking tutorials, he and his own team make time to keep up with the latest being said and written about him in the media. In a recent episode of 'Life of Bear,' Bear's dad expresses his frustration about the way his son is being treated and the impact it's had on Bear's "mental state."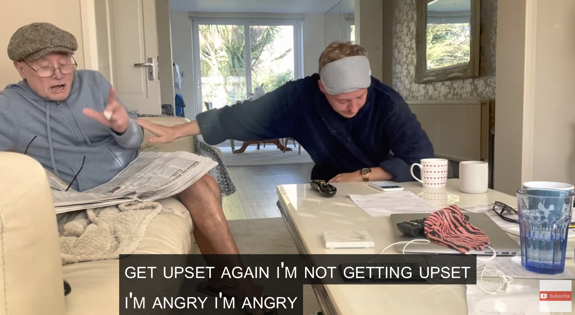 Bear's dad claims the 31-year-old hasn't slept in weeks and is "on stuff now from the doctor," though he does not go into detail about any specific medication Bear has been prescribed.
RELATED STORY: 'The Challenge' Star Stephen Bear Releases Statements: Reveals He's Lawyered Up & Says Georgia Harrison is "Reveling in" Attention from Her Claims Against Him
(Photos: YouTube; Twitter)