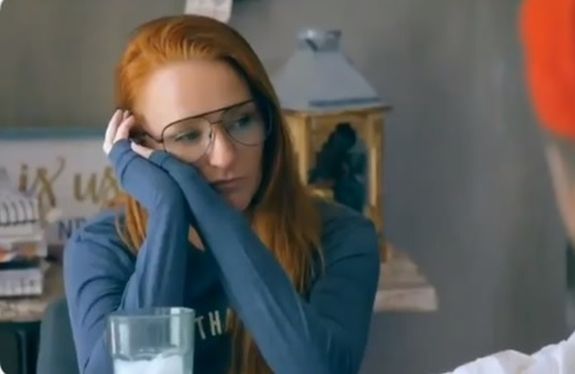 From changing body parts to changing wedding rings, the stars of the 'Teen Mom' franchise (both past and present) have been keeping themselves busy lately!
In an effort to get you up-to-date on the latest Teen Mom OG and Teen Mom 2 news, The Ashley brings you the Teen Mom News Pile. Here are some of the major (and minor but interesting) 'Teen Mom'-related things that have happened over the last week or so…
Briana DeJesus faces off with Dr. Miami in the operating room yet again for more surgery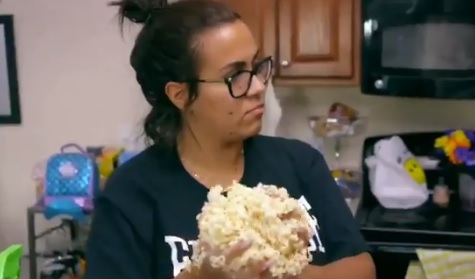 Briana is heading back to her home away from home. No, she's not going back to The Apartment of Broken Dreams. She's going back to the plastic surgeon's office for yet another boob job.
The 'Teen Mom 2' star recently revealed on Twitter that she is once again getting her breasts done.
"Really can't believe I'm about to get me new t**ties again," she wrote. "Pray for me yalllll."
On Tuesday, she bid her body farewell and later posted a 'Teen Mom 2' cameraman filming her while in the offices of "Plastic Surgeon to the 'Teen Mom' Stars," Dr. Miami. (He is responsible for carving up plenty of Teen Moms. In 2016, he did Brazilian Butt Lifts (BBLs) on Briana and her sister Brittany DeJesus, as well as Kail Lowry. That same day, he also gave the girls tummy tucks, and for Briana, a vagina makeover (as you do). He is also responsible for doing several revision surgeries.
"Saying bye to this body," Bri captioned a photo of herself posted to Instagram Stories.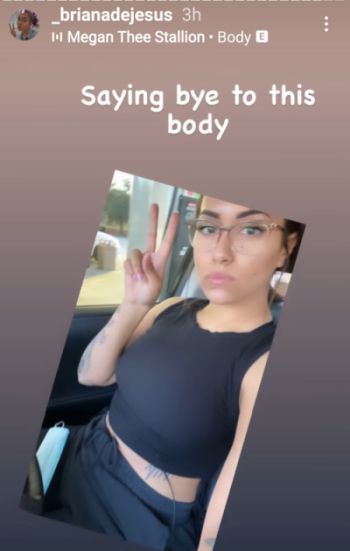 Briana has said "bye" to plenty of her bodies over the past five years or so. She trails only Farrah Abraham for the title of being the 'Teen Mom' star with the most plastic surgeries. In 2015, she received her first breast augmentation. The following year she had her Dr. Miami surgery bonanza, getting new, larger breasts, a new butt, and a remodeled vagina.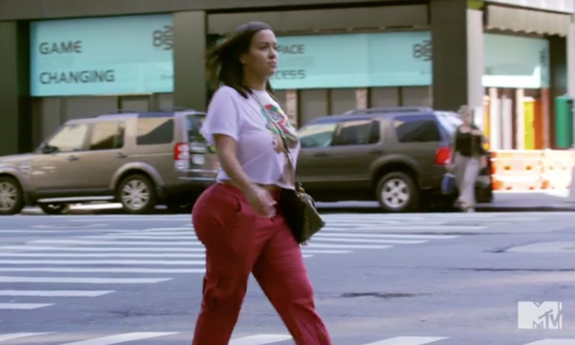 In 2018, Briana went back under the knife and had her butt hacked a second time. Dr. Miami revised his previously BBL work, took out the larger breast implants and lifted the smaller ones, and gave Briana some fillers. In February 2020, Dr. Miami again revised the BBL (that's three new butts total, for those counting at home). He also gave her some liposuction and again revised her breast implants.
This surgery will be her fifth done on her boobs. She has not indicated if she plans to allow Dr. Miami to hack up any other of her body parts while she's under the knife. As The Ashley has previously reported, Dr. Miami normally does high-profile surgeries for free. In exchange, the patient allows him to document the surgery on Snapchat. (The patient does have to pay minimal costs, though, such as anesthesia and recovery costs.)
Jenelle Evans reveals what happened to her wedding rings.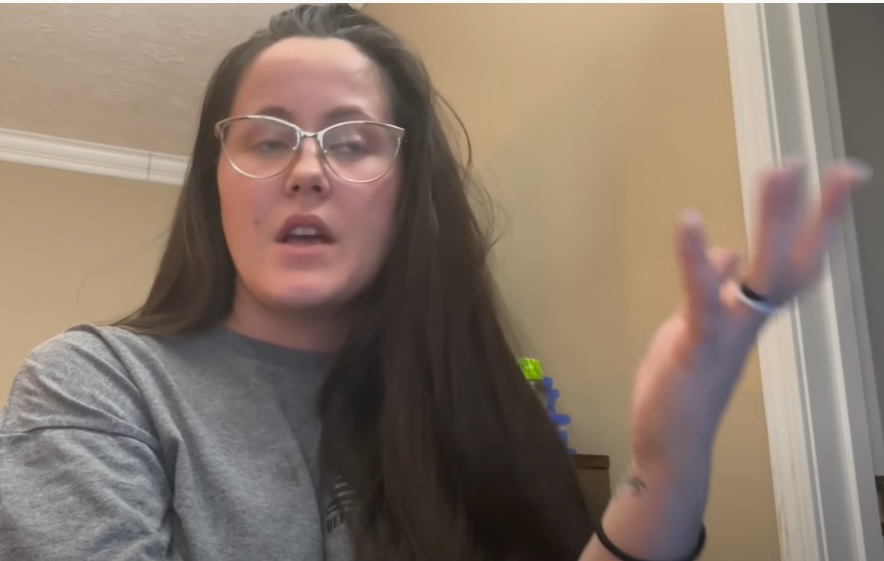 The mystery of Jenelle's missing wedding rings has been solved!
'Teen Mom 2' fans have noticed that, in recent months, Jenelle has been wearing black and white silicone bands around her ring finger, with her diamond wedding set (given to her by her husband, David Eason, during the Swamp Wedding of the Century) nowhere to be seen.
While some of Jenelle's critics wondered if Jenelle (or possibly David) could pawned the wedding set for Corona beer cash, Jenelle put this rumor to rest recently by showing that her diamond engagement ring and wedding band are tucked away in a safe.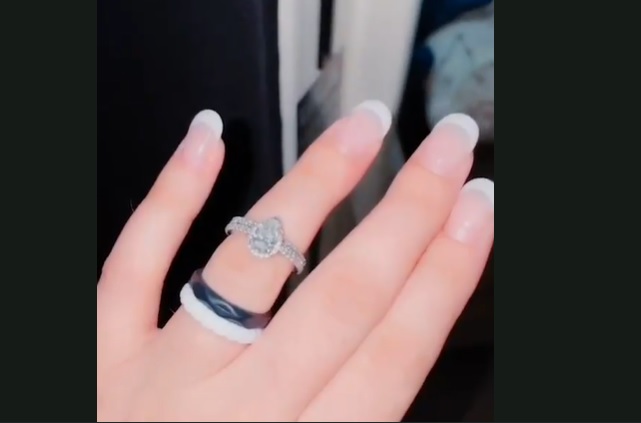 She also revealed the reason the rings no longer reside on her paw, after being peppered with the questions online about the rings.
"[You'll] understand [once you've] been married a few years," Jenelle told them, later adding in the comment section of her TikTok that her "happy" marriage has resulted in her putting on some weight.
"I got fat and had [the ring] resized 3 times the wrong way," Jenelle wrote. "So now I'm scared to get it resized again… so I give up for now until I lose weight."
Jenelle– who sweats it out multiple times a week doing dances on TikTok— recently commented on her own weight in the comment section of one of her posts.
After getting physical to the song "Foot Fungus" by Ski Mask the Slump God (The Ashley can't believe that she just typed that sentence, honestly), Jenelle captioned the video "Now if I can just get fit then this would look better."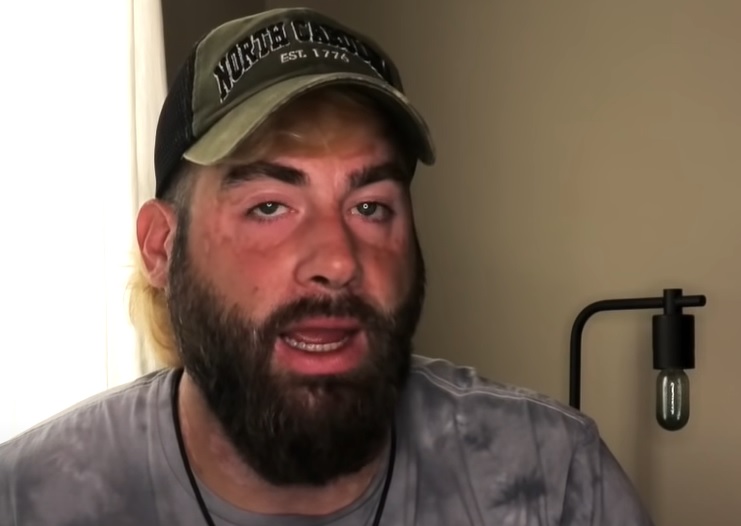 David also gave an explanation for what happened to Jenelle's rings; however, he blamed the ding-dang jeweler for Jenelle's rings not fitting. In a video posted to TikTok, David gave his version of events.
"So she took it and got it sized, got it back and it was way too small," he said. "I dunno what was up with that. I'm pretty sure they made it smaller and they were supposed to make it bigger. Whatever. I guessed we gotta get it resized again…for a third time.
With the topic of her diamond wedding set being brought up recently, some asked Jenelle if she had to purchase the rings herself, since David is (and has been) sans employment most of the time he's been with her. Jenelle clarified that, at the time the rings were purchased for their 2017 wedding, David did have an income from appearing on 'Teen Mom 2.'
"When I got paid David also got paid," Jenelle responded. (David was not fired from the show until February 2018, and continued to be paid for the episodes he had taped before that, so he was receiving a paycheck from Viacom well into 2018.
Mackenzie McKee says husband Josh is "all over her" despite them (kinda) not being together.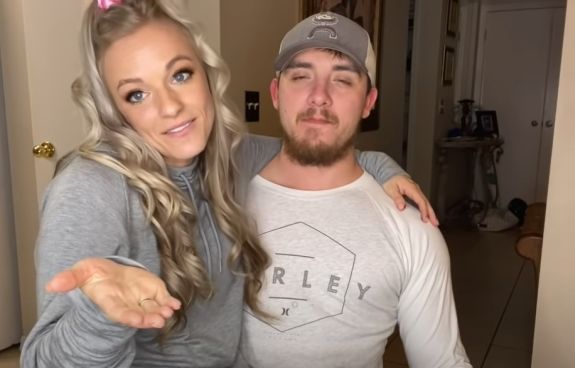 Mackenzie McKee doesn't have a clear answer on where her relationship with husband Josh stands at the moment, but she wants everyone to know her rodeoing baby daddy really wants her.
Mackenzie told In Touch Weekly that while she and Josh "never got remarried" following their latest bout of marital woes; however, she also stated that Josh "never signed the divorce papers."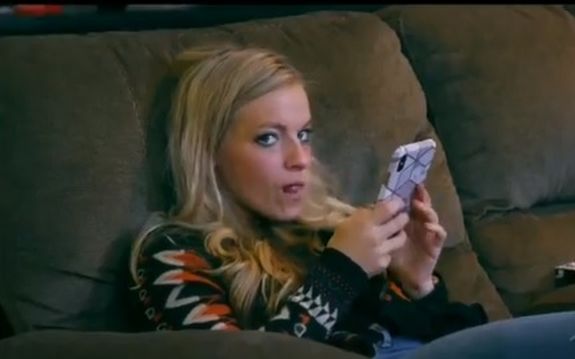 Currently, the 'Teen Mom OG' star says she's focusing on her kids, while Josh appears to be focusing on Mackenzie.
"I think Josh really wants me right now … after he made mistakes," Mackenzie said. "But he's also [shown] me a lot of grace in things after he found out about me. He got mad for one day and never spoke of it again."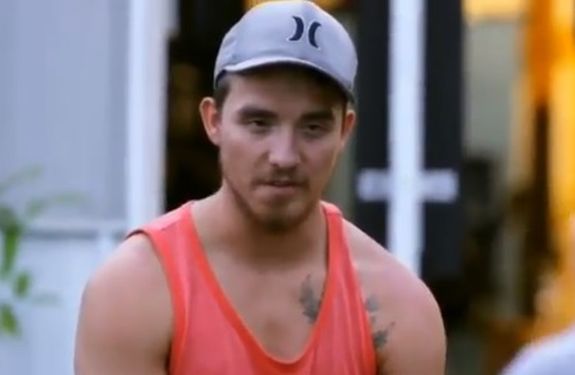 Mackenzie went on to say the whole family is having a lot of fun since relocating from Oklahoma to Florida in September, with Josh in particular having himself a Billy-Bob's-level good time.
"Obviously he is all over me," Mackenzie said, adding that the pair's interactions lead people to believe they're more than friends.
" … but we don't really have that conversation," she continued. "I'm not talking to anyone else. I'm leaving that open."
Maci Bookout defends herself after Larry Edwards gets catty on 'Teen Mom OG.'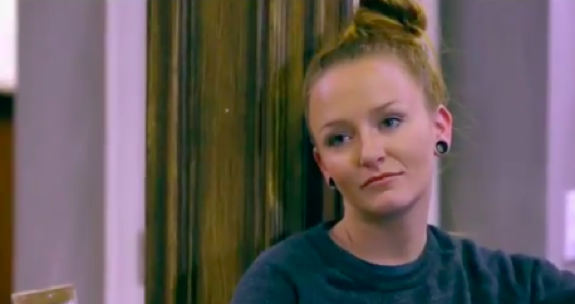 Maci Bookout has a message for Larry Edwards, the father of her ex Ryan Edwards, regarding comments made during last week's premiere of 'Teen Mom OG.'
As viewers saw, Larry alleged in the episode that Maci and husband Taylor McKinney "convinced" 12 year-old Bentley to stop visiting Ryan and the Edwards family. Larry pointed out how easy it is "to convince children or to bend their minds, you know, how you want it" while talking to his wife Jen, Ryan and Ryan's wife, Mackenzie Edwards.
In an interview with In Touch Weekly, Maci assured everyone that the decision was Bentley's and Bentley's alone.
"I mean, obviously everyone is entitled to feel how they want to feel or have their own opinion," she said. "But I think definitely through the season, the audience is going to be able to see Bentley and his growth and get to know a deeper side of him and how he feels."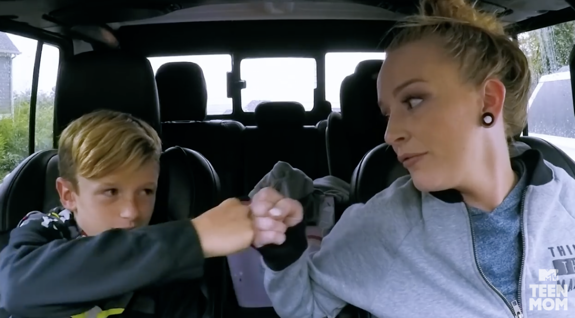 "Honestly, if I'm going to respond [to what Larry said], it would be just that I have raised Bentley to be an individual, to be himself and it's OK to feel however he feels," she continued. "Honestly, I have not raised him to give anybody the ability or power to influence him, not even me. So there's that. Really nothing else to say."
In another scene that aired during the episode, Maci told producers Bentley made the decision to not see Ryan on his own.
"He definitely wants to still see his brothers and sister but we spoke with Jen and Larry with Bentley, he told them he doesn't want to see his dad anymore until he goes to therapy," Maci said. "They shared this with Ryan and it's been three months. Nothing has happened. I wouldn't expect anything else to happen."
To catch up with more recent 'Teen Mom' news, click here!
(Photos: MTV; Instagram)
"