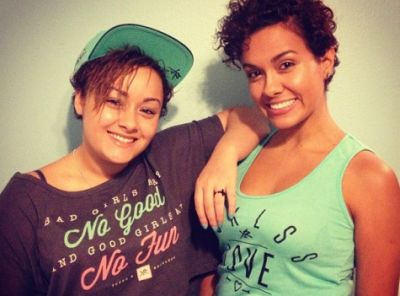 Several Teen Mom stars are heading to Miami to get nipped, snipped and tucked– and one of them is getting her baby chute completely overhauled!
TMZ just released a report stating that Teen Mom 3 stars Briana and Brittany DeJesus will be going under the knife this weekend. The sisters, who will soon appear together on a special family edition of Couples Therapy, will both be getting several plastic surgery procedures done by Dr. Miami, the famous plastic surgeon who posts videos of his surgeries to SnapChat.
Dr. Miami has been heavily promoting what he calls his "BBL Party," which will take place this weekend. (In case you are wondering, "BBL" stands for "Boobs, Brazilian Butt Lifts, Liposuction and Labiaplasty"–aka vagina rejuvenation surgery.)
TMZ, who mentioned that Teen Mom 2 star Kail Lowry will also be having some sort of procedure done, wasn't sure which girl was getting which surgery— but luckily, The Ashley has all the details on who's getting what done!
The Ashley's source tells her that Kail is the one getting liposuction. (Kail has been losing a lot of weight lately, and this will help with that process, the source said.)
Brittney will be having something done to her boob area and getting lipo, the source said.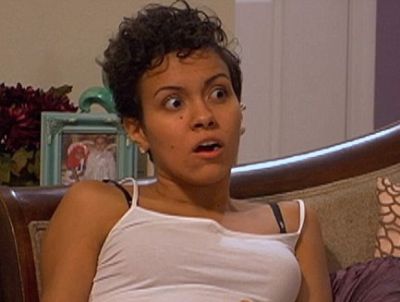 Briana, however, is going to be well on her way to becoming the next Farrah Abraham in terms of plastic body parts. In November, Briana got a boob job and The Ashley's source tells her that Briana will once again have something done to her breasts. She will also be getting lipo, a Brazilian butt lift and…wait for it… labiaplasty!
Yes, kids, Briana is apparently not thrilled with the way her nether region looks these days, so she's having Dr. Miami "rejuvenate" it. Those of you who would like to watch Briana's vagina get beautified can do so by watching Dr. Miami's Snapchat videos. (His Snapchat user name is "therealdrmiami" in case you care.)
Also…ew….
From what The Ashley hears, all three girls will be getting their surgeries on the same day this weekend, but at different times.
UPDATE: The surgeries were all shown in graphic detail on Dr. Miami's SnapChat. Kail opted to get a Brazilian Butt Lift and tummy tuck, in addition to lipo, while Brittany added a BBL as well. To see before and after photos of their surgeries, click here!
(Photos: Instagram, MTV)