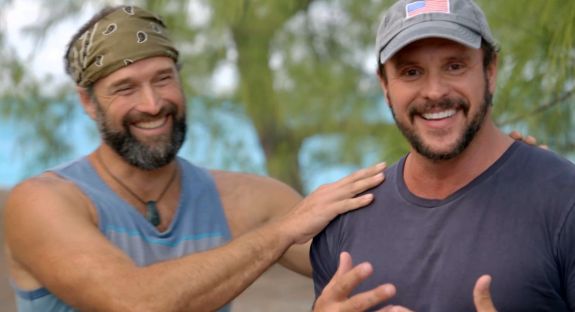 The new season of Dual Survival premiered earlier this week and, as The Ashley previously told you, the show featured two new hosts– wilderness survivalist Bill McConnell and former Green Beret Grady Powell. The new hosts were ushered onto the show without much fanfare from the Discovery Channel, and the network caught some flak from the show's fans for getting rid of former hosts Joe Teti and Matt Graham. (Their alleged firing is just the latest in a string of cast changes over the past few years.)
The network simply wrote off the cast changes as a way to get "new perspectives" onto the show. While Joe and Matt had previously been silent regarding why they are no longer on the show, the guys have finally spoken out on the topic via social media.
While Matt simply tweeted to thank fans for their support and to let them know that they will be seeing him soon a new show, Joe took to his Facebook page earlier today to address the issue in more detail. 
"Guys, its no secret, Matt and I are no longer on the show," Joe wrote. "It's TV…people come and go. Here today gone tomorrow. I had a great run, great time, and have great memories. I shot more episodes than anyone that has been on 'Dual'. That's a homerun in my book."
He asked that fans support Grady and Bill and continue to watch the show.
"Give these new guys a chance," Joe wrote. "It is a VERY demanding show to make. Besides the nerves of being in front of a camera, bouncing from one corner of the planet to the next, from heat to cold to dry to wet, having to perform at a high level, wet, tired, hungry, sick, bad headaches, nausea, diarrhea, etc…etc….etc……makes it even more challenging."
Judging from social media comments, 'Dual Survival' fans seemed underwhelmed by the premiere episode featuring Grady and Bill. Joe, however, seemed confident that the season will improve.
"They will find their groove and do fine. Trust me," he wrote. "My first episode with Cody [Lundin] was a disaster. I think they only showed it a few times in reruns. If you need a good laugh…watch it. I was blessed to have learned from 2 of the best survival guys that walk this planet, Cody and Matt. These guys have forgotten more about survival than I will ever know. It took my personal skill sets on survival to a level I thought I would never have. I still like to have a lighter on me though!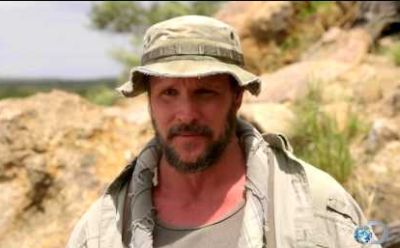 "Support these new studs like you supported me. I'm sure they will do a great job and show us some new tricks."
Joe indicated that he, like Matt, is moving on to other projects, although he didn't specify if any of those projects will be on TV.
"Moving on to bigger and better things," he wrote. "There are WAY WAY more important things going one right now than a TV show. Don't you agree?"
In a comment, Joe addressed the people who say they will no longer watch 'Dual Survival' because he is not on it anymore.
"Thanks guys for the kind words," he wrote. "Remember, contrary to popular belief and what a few others think…I was not brought into the show as a "survival expert" as I am not one, nor have I ever stated that….ever. I am a former spec ops guy with a unique background and unique views about survival. Trust me if there were 2 Joe Teti's on that show it would be awful. The magic is between 2 guys with different views and how do you manage that in a survival situation. Plain and simple."
(Photos: Discovery)