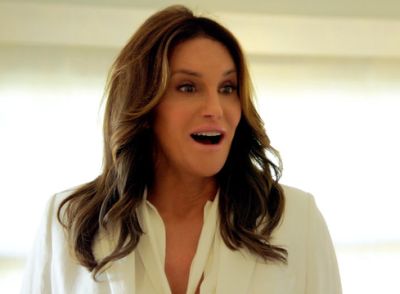 She may be one of the most recognizable transgender icons of all time, but Caitlyn Jenner says she doesn't consider herself to be a spokesperson for the LGBT community.
"I am not a spokesperson for this community. I am only a spokesman for me and my story. … I have so much to learn about womanhood," Caitlyn told The Ashley and other reporters today during a panel at the Television Critics Association press tour. "I have so much more to learn about trans issues and about being a woman. I'm only nine months out."
The second season of 'I Am Cait' will see Caitlyn and her transgender friends Chandi Moore, Candis Cayne, Jennifer Finney Boylan and newcomer Ella Giselle as they go on an RV roadtrip. The Ashley and other reporters at the panel were given a sneak peek at the new season, which will continue to cover Caitlyn's transition.
"I want to change people's thinking on the issue," Caitlyn "These are fun…people to be around and they needed to be represented positively. It's really easy for reporters to dwell on the negative issues…But with this show I want people to know that these are normal people. I would love to take the show global. I want to see what trans issues are all around the world.
Caitlyn stated that, in her previous life as a man, she was somewhat of a loner, something that has changed since her transition.
"I really enjoy having a social life," she said.
"Transitioning is not easy, especially if you do it in the public eye," Caitlyn added. "I really had no choice and I was getting destroyed in the tabloids for years. I really had to address it at some point."
The Season 2 roadtrip included stops at the Grand Canyon, Tulsa, New York, New Mexico, Iowa, Chicago, Kansas City, New Orleans. Caitlyn and her friends stated that, overall, they were treated well throughout the country.
"Along the way we were meeting members of the LGBT community who are in smaller towns," executive producer Andrea Metz stated.
"We went to some of the greatest truck stops in America!" Caitlyn added.
In addition to the roadtrip, Season 2 of 'I Am Cait' will cover Caitlyn receiving her first driver's license as a woman, as well as Caitlyn's decisions about whether she will date males or females.
When asked why she chose to make 'I Am Cait' very different from Keeping Up With the Kardashians, Caitlyn stated that she wanted her show to address something deeper than clothes, boyfriends and fame, which are frequent topics on her family's reality show.
"It was a conscious decision that I wanted this show to be about the issues," Caitlyn said. "Sure we all love good clothes and all that kind of stuff but I really wanted people to get to know all of my girls. I love my kids, I have a great relationship with all my children. But this is a different show…I wanted to somehow keep that distance.
Caitlyn stated that she still shoots occasionally for 'Keeping Up With the Kardashians,' which was one of the reasons she decided to do 'I Am Cait' on E!
"This season you will see a lot more of the Kardashians and of Caitlyn's ever-changing relationship with all the [Kardashian/Jenner] girls and with Kris," executive producer Andrea Metz told reporters.
When asked for a tip on keeping her skin and body looking good, Caitlyn offered some hilarious advice, obviously a nod to her days as a former cereal box cover star.
"Eat your Wheaties."
(Photo: E!)