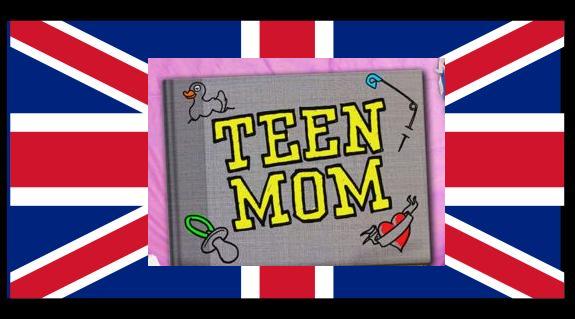 The Teen Mom franchise has been credited with helping to reduce the number of teen pregnancies in the United States and now the show's founding network, MTV, is hoping to have the same results overseas.
The network announced today that it is currently casting for a British version of the uber-popular reality show. Teen Mom UK will premiere in the fall and will start off with eight episodes. It is unknown at this time how many girls will be featured on the new show, as it is still being cast.
This is not the first time that MTV has taken a show that was popular in America and spun it off into a UK version.
"MTV UK has a great record of re-versioning hit shows from our sister channel in the US," MTV UK's Jill Offman stated. "We turned Jersey Shore into Geordie Shore and smashed ratings records in the process. We'll use this expertise to give 'Teen Mom' a fresh lease of life, combined with a unique British twist, which we're confident will have massive appeal to local audiences."
"The U.K. version of the show will have the same core value of authenticity as the original and will follow a cast of teenage girls juggling their emotional teenage years with becoming a parent for the first time," MTV UK said.
The Ashley is working to get more information, and will keep all of you Brits posted on who's being cast to star on the show.  For those of you who are interested in being cast, the official casting application states that you and your family must want to participate.
"We are looking for teen mums who want to share their story and experiences, and we will need the teen mums family to be involved and to be supportive of the project…"
The application did not state what age the girls applying need to be. It also failed to state how old the girls' child should be.
If you want to be the UK's version of Farrah Abraham, click here!