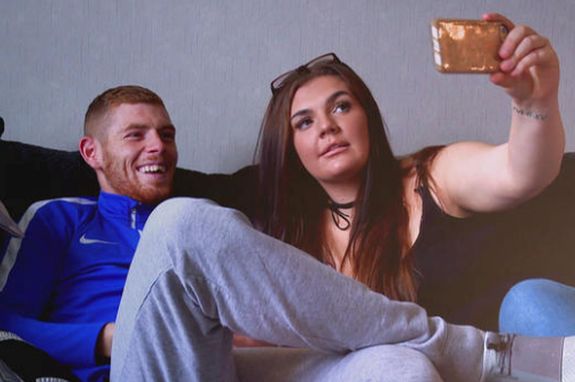 There's another baby on the way for Teen Mom UK star Amber Butler and her (clearly on-again) beau Ste Rankine!
Amber announced the big news on her Instagram account on Friday, sharing a photo of Brooklyn— her four-year-old son with Ste— holding a roll of sonogram photos.
"Coming soon 2019 👶🏼🍼," she wrote. "Finally happy to announce Brooklyn is going to become a big brother this year and he's ready to take on the roll."
In a video posted to the 'Teen Mom UK' Facebook page, Amber made a video announcement.
"So me and Ste have some really exciting news to announce," she said. "So Brooklyn has a little sibling on the way! You'll be able to see the journey on the next series of 'Teen Mom UK' coming soon!"
Amber, who hails from Blackpool, England, is one of the original girls from the series, which started on MTV UK in 2016. She gave birth to Brooklyn when she was 17, and has been on and off with Ste in the years since. Viewers watched as Ste moved on and got into a relationship with a woman named Kirsty— who was featured on the show. In January, Amber told MTV News that she and Ste were in a "really good place."
"Me and Ste are much closer now," Amber said in January, "We've got a good friendship going on."
Obviously.
"I'm glad to say we're actually in a really good place right this minute in time – yeah it's really good for me and Brooklyn, we feel like we're a family unit again," she added.
Back in December, Amber started to post pictures of her with Ste, and on Valentine's Day, she revealed that they were giving their relationship another try. She posted on Instagram that this was the first Valentine's Day they had spent together "in years."
Amber has not revealed if she's having a girl or a boy, or when the baby is due.
Judging by his reaction on Instagram Stories, Ste seems to be a bit nervous about becoming a dad again.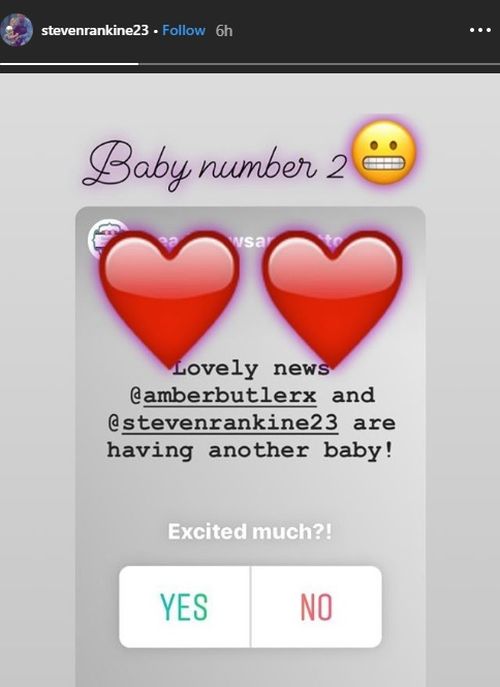 MTV has not announced the premiere date for the next season of 'Teen Mom UK.'
(Photos: MTV, Instagram)