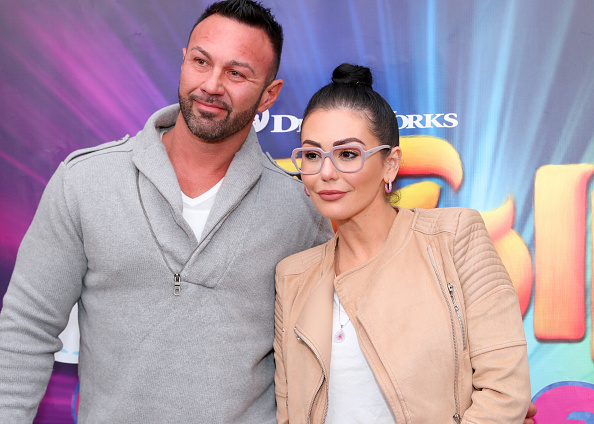 UPDATE! In Touch Weekly has confirmed that Jenni's new man is 24-year-old wrestler Zack Clayton Carpinello.
Jersey Shore star Jenni Farley recently revealed that she has moved on from her soon-to-be ex-husband Roger Mathews with a man who is nine years younger than her and, as per usual, Roger had a lot to say!
While Roger is known for being very outspoken— especially about Jenni— he shockingly had nothing but nice things to say about his ex…and her new boo!
Roger told Page Six on Thursday that he's "very happy" for Jenni. However, he did manage to spill a little bit of info on her mystery man, whom he appears to know.
"[They've been dating for] a few months," Roger told the side. "[He's a] good friend of her little brother."
View this post on Instagram
"He seems like a terrific guy and they seem to really be happy, and I'm very happy for them," Roger added.
In recent weeks, Jenni and Roger have spent time together with their daughter Meilani and son Greyson, and even celebrated Easter all together. This is a far cry from where Roger and Jenni were just a few months ago, when they were posting terrible things about each other online, and battling in court.
Roger told Page Six that he and Jenni are getting along much better these days.
"Co-parenting has been getting much easier and we have a very friendly relationship and do things as a family together which makes the kids very happy," Roger said. "Wish her nothing but positive things."
Jenni has yet to reveal her her boyfriend will appear with her on the upcoming season of Jersey Shore Family Vacation. However, according to Jenni's BFF and co-star Nicole "Snooki" Polizzi, his face is nice to look at!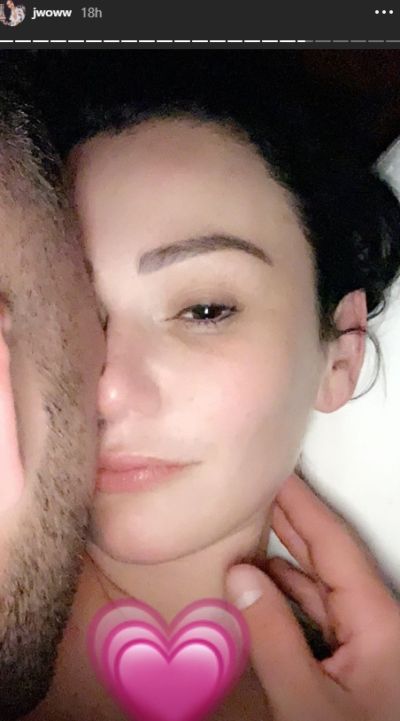 "He's very handsome, by the way," Nicole said earlier this week during a live podcast show. "Jenni has been going through some s**t but I've never seen this girl more happier and more herself than this moment right now."
RELATED STORY: 'Jersey Shore' Star Jenni Farley Reveals Her New Boyfriend is Nine Years Younger Than Her: "I Moved On with a 24-Year-Old!"
(Photos: Cindy Ord/Getty Images; Instagram)