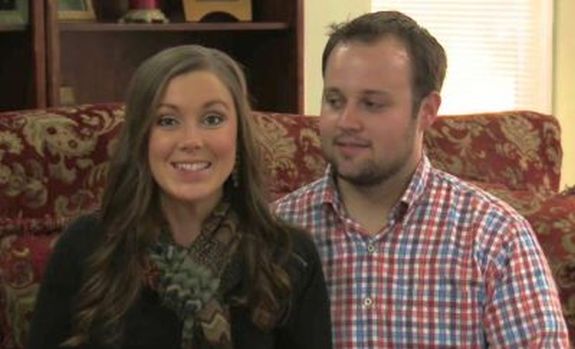 Josh Duggar has spawned again!
The former 19 Kids and Counting star and his wife Anna announced on Friday that Anna is pregnant with their sixth child.
Josh— the oldest of the very fruitful Duggar kids– appeared in a video posted to Anna's Instagram account which showed them announcing their baby news to their five kids.
"We couldn't be happier to share with the world that our family is growing by one this fall," the couple told Us Weekly in a statement. "We continually stand amazed by God's love, redemption, grace and blessings in our lives. Our entire little family is ecstatic!"
Anna has basically been a Duggar Baby Machine since she married Josh in September 2008. After the wedding, she immediately became pregnant with daughter Mackynzie, who is now 9. The couple proceeded to have another kid about every two years and are now also parents to Michael, 7, Marcus, 5, Meredith, 3, and Mason, 19 months.
Even Josh's sex abuse and Ashley Madison cheating scandals didn't throw the couple's baby-making schedule off-course. After Josh's indiscretions were exposed, he was shuttled off to a Christian rehab center to deal with his sex addiction, etc. and was given another chance by Anna. While Anna has appeared on the Duggars' post-scandal reality show, Counting On, Josh has never appeared and, according to TLC, will never show his mug on the series.
Just two months ago, Anna posted a message to her Instagram account pledging her loyalty to Josh.
Anna will have lots of company in the Duggar Family Maternity Room (aka their living room couch/floor/toilet). Her sister-in-law Jessa Seewald is currently pregnant "expecting" her third child, while Kendra Duggar— wife of Joseph Duggar— is expecting her second kid…in two years. Josh's cousin Amy Duggar is also pregnant with her first child.
View this post on Instagram
Naturally, Josh's parents Jim Bob and Michelle Duggar had to release a statement regarding the announcement of the newest blessing.
"We are so happy for Josh & Anna, expecting their 6th child and our 16th grandchild!" the couple wrote in a statement posted to the family website. "Each child is a blessing from God! Anna is one of the most amazing women in the world, she is a Proverbs 31 woman! Anna & Josh are good parents and it is going to be neat to see what God does with each one of their children's lives. Mackynzie, Michael, Marcus, Meredith and Mason are so excited to have a little sibling on the way! God is at work in their sweet little family! He has blessed them with another child! What a gift! The best days for their family are still ahead!"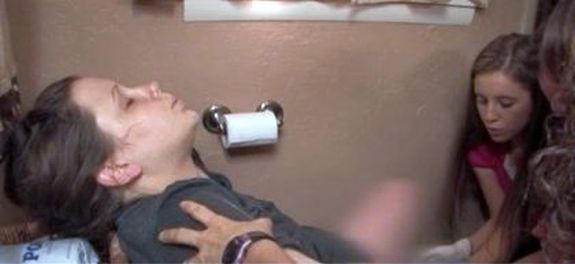 RELATED STORY: Over It! Judge Rules That Josh Duggar is Never Allowed to Sue His Hometown or County Again For Invasion of Privacy, Following Multiple Dismissed Lawsuits
(Photos: TLC, Instagram)