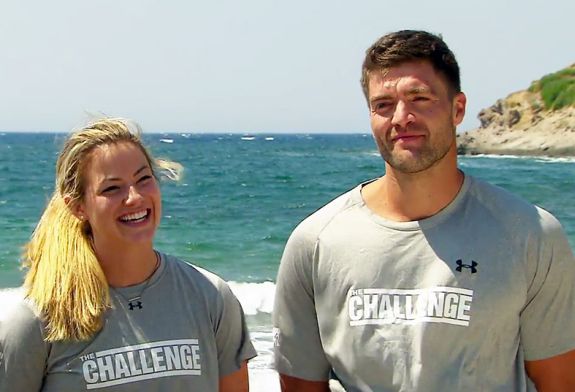 It's been over year since fans of The Challenge have heard from show legend CT Tamburello. CT, who had previously been a staple on the MTV reality show, bid his fans farewell in November 2014 after his longtime girlfriend, 'Challenge' star Diem Brown, passed away after her third battle with cancer. Following an Instagram post in which CT thanked fans for their support, he essentially disappeared from social media and the spotlight.
Tonight, CT returns to 'The Challenge' to make a special appearance on the current "Bloodlines" season. MTV has  confirmed that he will be accompanied by Faith Brown, Diem's beloved little sister.
In an interview with MTV News, CT discussed his surprising return to reality TV.
"Originally, I didn't think I was going to do anything related to TV anymore," CT said. "After what had happened, I basically dug myself into a hole and detached myself from everything."
CT, who met Diem on 'The Challenge' and dated her on and off for years before her death, stated that coming back to 'The Challenge' was his way of honoring Diem. Although it took him a while to agree, CT stated that he wanted to appear so that the show's fans could see that he was doing OK.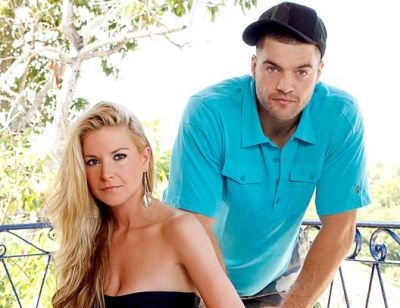 "I felt some sort of sense of closure – not just for me," he said. "Not to move on, but to move forward — with everybody online and the support from everybody and from everyone who has followed D and me. People watched us grow – watched her grow, watched me grow, watched us grow."
The fact that MTV allowed him to appear alongside Faith factored into the decision as well.
"If I was going to do it, I can't think of a better way to do it," CT told MTV News. "Where it all started. Diem used to always say 'Faith is my heart, that's my heart.' To me, it made it a lot easier going into it like this."
"I don't think it would have been right for me to just dive back into another show," CT told People. "I don't think I was, honestly, mentally prepared to do it. But then I found out Faith was going to be on ['The Challenge'], and I feel like it turned out to be a blessing in disguise. For one, I felt like I was there with [Diem], being on there with Faith."
This marks the first time Faith will appear on television. She has yet to speak out as to why she decided to appear on 'The Challenge,' but according to CT, she enjoyed the experience.
"For Faith, to be able to see that side of her sister's life, I think it went a long way for her…I know she was a little nervous," CT told People. "Faith is a little more of the shy type, she's a little more introverted, she's a sweetheart."
Spending time with Diem's sister was bittersweet for CT.
"In a weird way, I felt like it was the closest thing I could think of to actually spending time with D again," CT told People. "Faith was the closest thing to her heart – the way she talks, her mannerisms, the type of person she is. To be able to sit there and talk about back in the day, it was nice."
To check out The Ashley's favorite Diem and CT moments, click here!
(Photos: MTV)