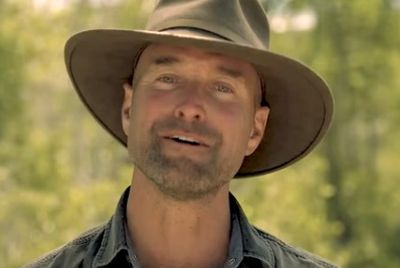 Matt Graham is issuing a global challenge to his fellow bushcrafters and primitive skills enthusiasts–come on his new show and show your stuff!
The former Dual Survival star announced on Facebook earlier this week that he has a new show coming to the Discovery Channel that pits survivalists against each other in a "bushcraft build-off competition."
The show– called, appropriately, Bushcraft Build-Off, will premiere next month on Discovery. According to a press release from the network, "elite builders [will] compete in a grueling, seven-day race against the clock" on 'Bushcraft Build-Off.' And, of course, because this is a bushcraft challenge, the competitors will have to get creative while making their tools.
"The builders can only use the natural materials in their immediate surroundings," the press release states.
"Each week, Matt challenges two master bushcrafters to compete head-to-head in builds that test their abilities in different environments, topography and primitive living challenges. Each build pushes the competitors' skills, stamina and creativity to the limit as they try to create eye-popping builds – from bridges to weapons to structures to transportation – using nothing but their hard-won skills, a few simple hand tools and whatever resources nature provides."
As Discovery fans know, Matt was one of many hosts of Discovery's hit show 'Dual Survival,' which has caused a lot of controversy in recent years. Matt stepped in to co-host the show after Cody Lundin was fired in 2014. Matt went on to star as the co-host of three seasons of the show in 2015, before being replaced by wilderness survival expert Bill McConnell. 'Dual Survival' has been on hiatus since 2016.
Matt has also hosted several other survival shows, including Dude You're Screwed and Live Free or Die.
'Bushcraft Build-Off' will premiere on Friday, November 10 on Discovery. Watch a preview clip below!
(Photo: Facebook)