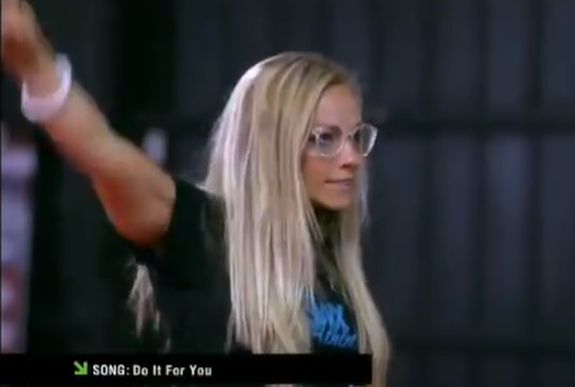 From (not) moving past a feud to moving to another state, the stars of the 'Teen Mom' franchise (both past and present) have been keeping themselves busy lately!
In an effort to get you up-to-date on the latest Teen Mom OG, Teen Mom: Young and Pregnant and Teen Mom 2 news, The Ashley brings you the Teen Mom News Pile. Here are some of the major (and minor but interesting) 'Teen Mom'-related things that have happened over the last week or so…
Mackenzie McKee reveals she's moving herself, her kids & her business to Florida.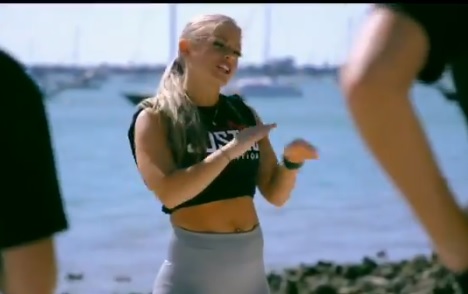 'Teen Mom OG' star Mackenzie announced this week on social media that she's leaving her home state of Oklahoma next week, with plans to relocate to the small community of Lakewood Ranch in Sarasota, Florida.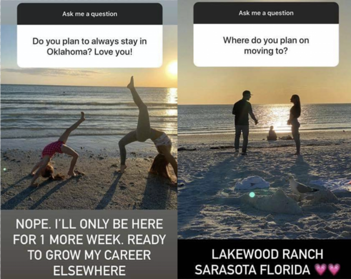 Mackenzie revealed her plans during an Instagram Q&A, telling her followers she's "ready to grow [her] career elsewhere."
Mackenzie added that after being in her "tiny hometown" her whole life, she believes it's time for a change.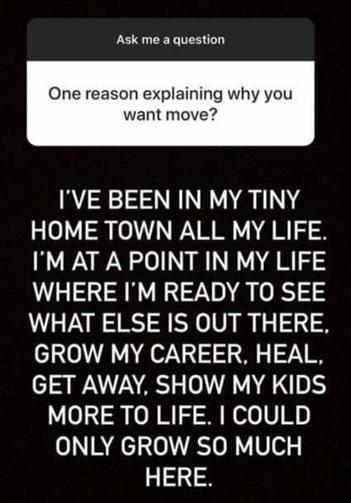 " … I'm at a point in my life where I'm ready to see what else is out there, grow my career, heal, get away, show my kids more to life," she added. "I could only grow so much here."
When asked how the upcoming move would change her co-parenting relationship with her baby daddy Josh McKee, Mackenzie said they "are just going to figure out how to make it work."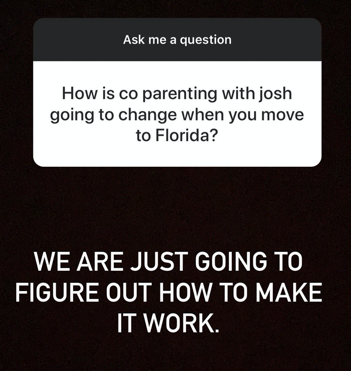 Mackenzie did not suggest Josh would be relocating to Florida in order to "make it work."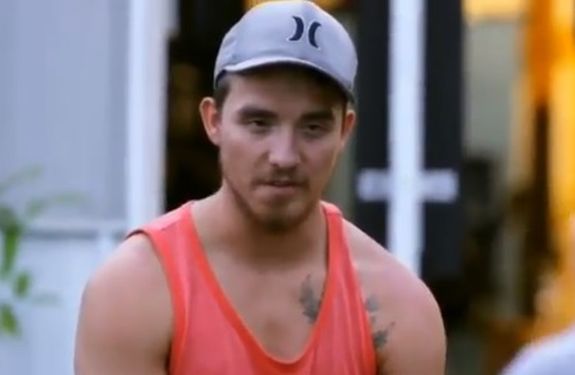 Leah Messer reveals that her exes Jeremy Calvert & Corey Simms are still not getting along.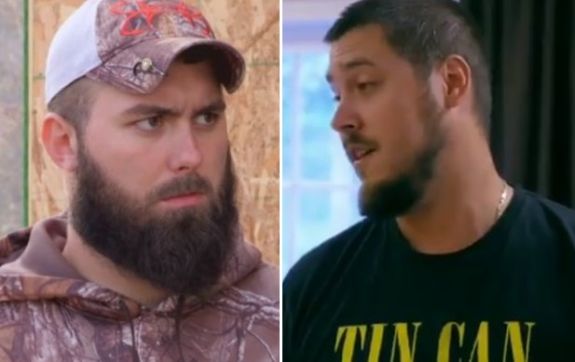 Leah's baby daddies got into a bit of a social media squabble back in December 2019, as a result of comment made during last season's 'Teen Mom 2' reunion and according to Leah, the two have yet to make nice with each other.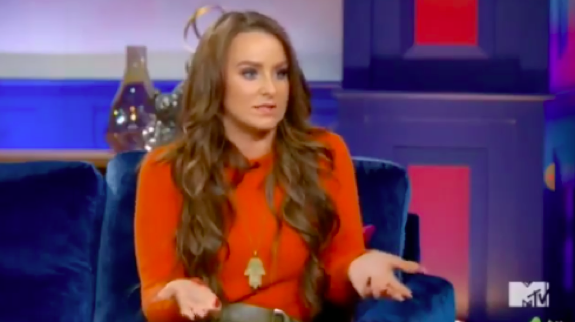 As you may recall, the argument began when Dr. Pot Stirrer Drew asked Jeremy if he and Corey got along, which turned into Jeremy calling out Corey for not going to his daughter Ali's doctors appointments – claims that Corey later denied online. Corey then shaded Jeremy's parenting skills as well.
When reflecting on the reunion chaos, Leah told TooFab this week that the argument ultimately opened up a line of communication that she never had with Corey, though the same can't be said for Corey and Jeremy.
"And as far as Jeremy and Corey go, they never talk," she said. "They don't even talk and we won't be having [an in-person] reunion this year, so that's a good thing in my opinion.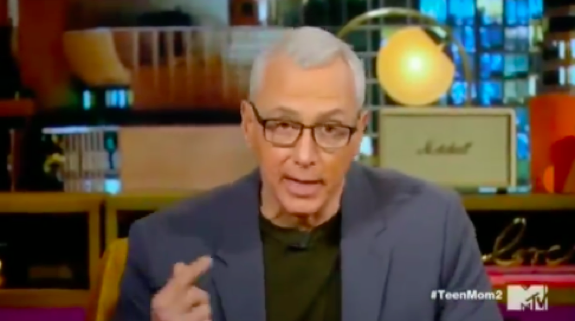 "We don't need a reunion, we'll do it virtually, because Corey was posting on his Twitter like, 'I'm gonna be at the next reunion,' and I'm like, 'Oh, please don't,'" she continued.
An (almost) baby daddy of a Beaver got arrested.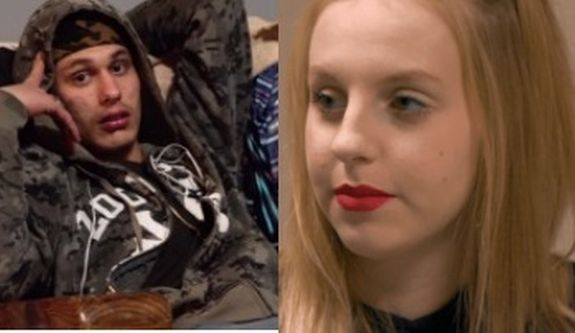 Another person associated with the Beaver clan was thrown in the slammer recently…but this time it wasn't Malorie!
The convict in question this time is Jacob Russell…aka the guy Rachel Beaver thought may be the father of her daughter, Hazlee. Jacob— who was the best friend of Rachel's actual baby daddy, Drew Brooks—was arrested on August 25 in Tennessee and charged with Vandalism and Resisting Arrest.
In his mugshot, Jacob is sporting some snazzy man-bangs, as well as a dazed look.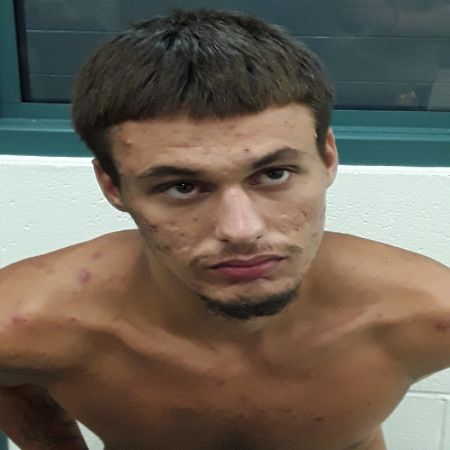 According to court records obtained by The Ashley, Jacob is due in court for the Resisting Arrest charge on Monday, and then will be back again on Tuesday to face the Vandalism charge.
During an episode of 'Teen Mom: Young and Pregnant,' Rachel talked about how she wasn't sure if Drew or Jacob fathered her daughter.
"Because I've been on and off with [Drew] and his best friend Jacob, Drew isn't convinced that the baby is his and hasn't even been there for me at all," Rachel said. "Jacob would definitely care more for Hazlee and take care for her a lot better than Drew would. I hope the baby is Jacob's."
Later on Instagram, Rachel stated that she had always known that Drew was the father.
"I wanted a family so bad and Drew didn't want to be there for her and Jacob did," she told her fans.
While Jacob isn't Hazlee's dad, he does have something in common with Drew— a tendency to land behind bars. As The Ashley previously reported, Drew was recently released from jail himself after serving a three-month sentence.
Kail Lowry talks about the possibility of using IVF to have a baby girl & why her videos of son Creed's birth won't be shown on 'Teen Mom 2'.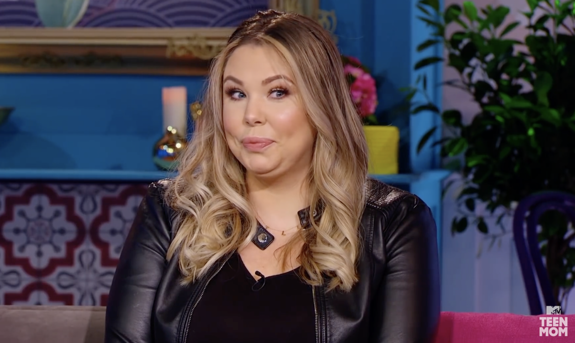 'Teen Mom 2' star Kail Lowry took to Instagram on Friday for a Q&A with fans, during which she talked business ventures, "maybe" birthing a daughter one day and the reason she hasn't shared any videos from her son Creed's birth.
After someone accused her of "only having so many kids" because of the money she makes from MTV, Kail spoke on the opportunities the show has provided, assuring any doubters she "will do whatever it takes to provide" for her kids.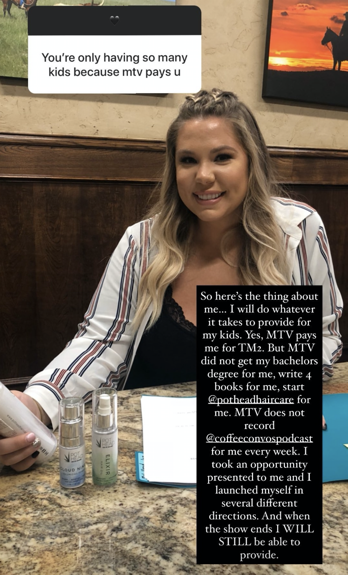 "Yes, MTV pays me for ['Teen Mom 2']," she said. "But MTV did not get my bachelors degree for me, start [Pothead Hair Care] for me. MTV does not record [Coffee Convos podcast] every week. I took an opportunity presented to me and I launched myself in several different directions. And when the show ends I WILL STILL be able to provide."
The mother-of-four was also asked if she would ever consider doing IVF with a female embryo to add a daughter to her current family full of boys. Kail said the option was a "maybe."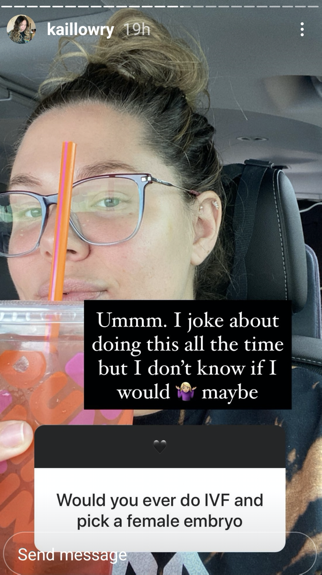 "Ummm. I joke about doing this all the time but I don't know if I would," she said. "Maybe."
(Kail previously revealed that she's not planning to stop at the four kids she has currently.)
As for the videos of her newborn son's home birth, Kail broke the news to her fans that the footage most likely will not see the light of day.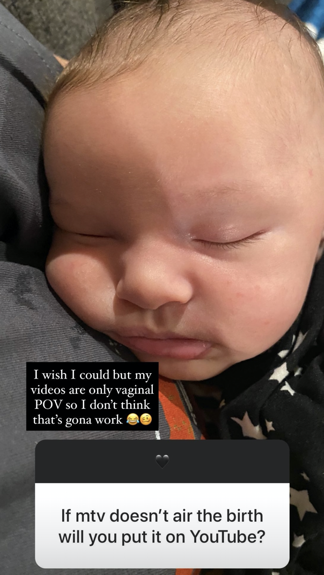 "I wish I could but my videos are only vaginal POV so I don't think that's gonna work," she revealed.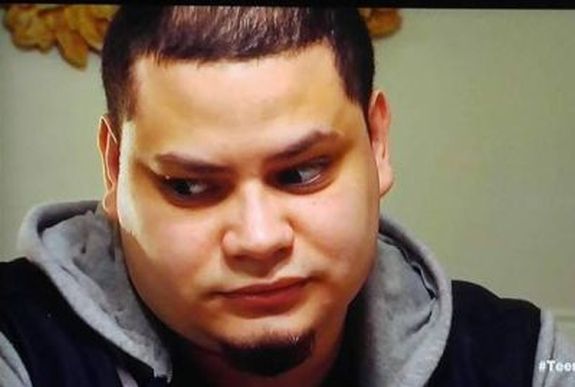 To read more of the latest 'Teen Mom' news, click here!
(Photos: MTV; Instagram)