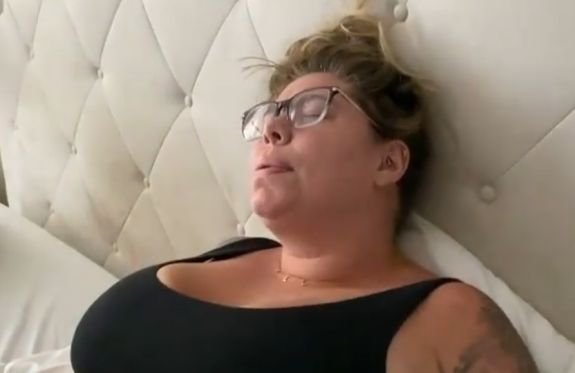 Kail Lowry recently gave birth to her fourth child (and second with "entanglement" and Master Mumbler Chris Lopez), and on Thursday returned to her Coffee Convos podcast to provide her listeners with all the labor and ring-of-fire fun details of her recent delivery.
Kail did not hold back while telling the story of her homebirth with son Creed. (Seriously, you will learn more about Kail's baby hooter than you've ever wanted to know, so consider yourself warned.)
The Teen Mom 2 star revealed that, although she had stated last month that Chris wasn't going to be invited to the birth, he did, in fact get invited watch his son's birth.
"Basically, I went into labor around 5:30 in the morning," Kail said on the podcast. "I woke up, literally my eyes opened all the way up and I was like, 'Oh my God, I'm in pain!'"
Kail said that, when her contractions were about 10 minutes apart, she called Chris but "actually, he didn't answer…he did call back, though, and I told him."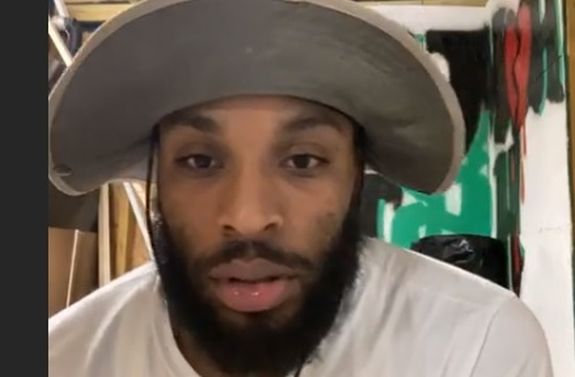 Kail had long planned to have a home birth, but said that after seven or so hours in labor with contractions 10 minutes apart but getting stronger, she changed her mind about having a non-medicated home birth and wanted to go to the hospital to get an epidural.
"I was like, 'OK! We need to pack up the car. I want to go to the hospital and I want to get an epidural,'" Kail said. "My whole entire plan changed as soon as I hit that wall. I was like, 'I can't do this!' I don't know why I felt like that."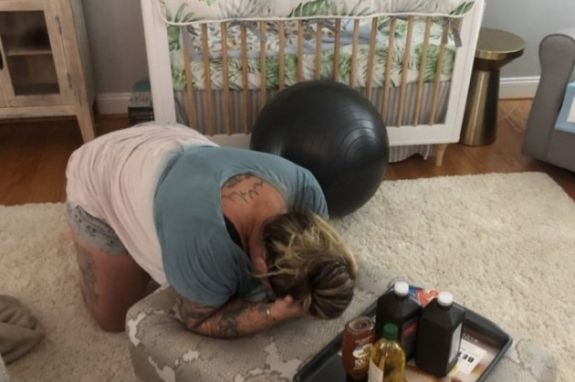 She said she did pack her car, but once her friend and Chris arrived, she realized that she couldn't make it to the hospital since they were too far away and Baby Creed was already too far down her baby chute.
Once the midwife arrived, Baby Creed took little time shooting out of Kail's hoo-ha!
"I gave birth 30 minutes later," Kail said.
A photo posted to Kail's Instagram Stories shows Chris helping the midwife weigh Creed shortly after birth. (The baby weighed in at 8 lbs. 15 oz.)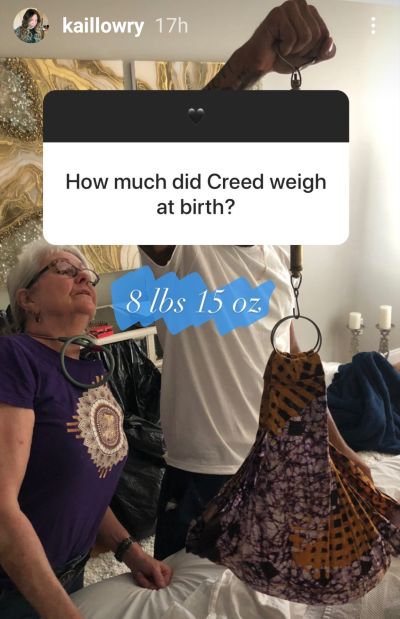 Kail gave birth in her bed, and said she had a much harder time delivering Creed than she did delivering his brother Lux. She then regaled us (aka scarred us all for life) with her tale of how angry her vagina was during labor and delivery.
"I pushed a 9 lb. baby out of my cat and, let me tell you, the cat was hissing so hard!" Kail said. "It was so bad. The ring of fire lasted f**king 20 minutes…it was so bad…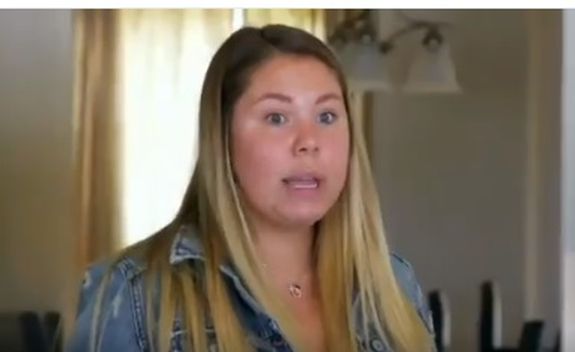 Kail also revealed that she used honey on her angry vagina, post-delivery.
AS.YOU.DO.
"It has healing properties…it has anti-microbial properties if there's a cut down there or something," she said.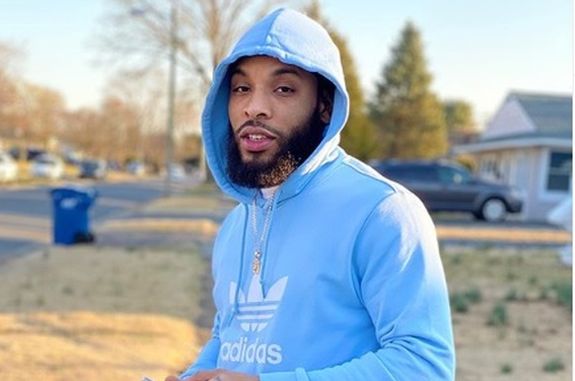 If that mental picturing isn't disturbing enough for ya, Kail stated that she has "crotch shots" and videos of her baby being born.
Still, she claims she enjoyed all of the fire-vagina-pushing fun.
"I will say that the homebirth experience is something I'll cherish forever," Kail said. "I got to do everything on my own; what my body was telling me to do, what I wanted to do and how I wanted to do it. At a hospital you're connected to a bed and you don't even know what's going into your IV unless they say something, and they usually don't even say anything."
In fact, Kail said she's already thinking about having Baby No. 5!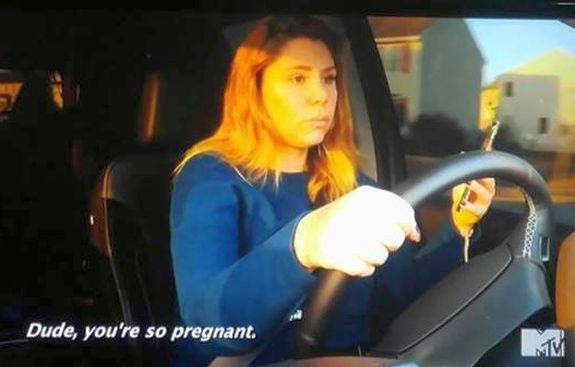 "You know what's crazy? Since Creed has been born, I can't wait to have another one!" Kail said. "I might be insane…But I am almost 30 so I want to make sure that when I'm done having kids, I'm done having kids.
"I know I'm not done, but I want to do it sooner rather than later I guess," she said. "Like, let's have them all, they can be close in age or whatever."
You can listen to the entire podcast episode below!
RELATED STORY: 'Teen Mom 2' Star Kail Lowry Reveals Why She Gave Her New Baby Chris Lopez's Last Name; Says She Regrets the Last Names She Gave Some of Her Other Kids
(Photos: MTV; Instagram)