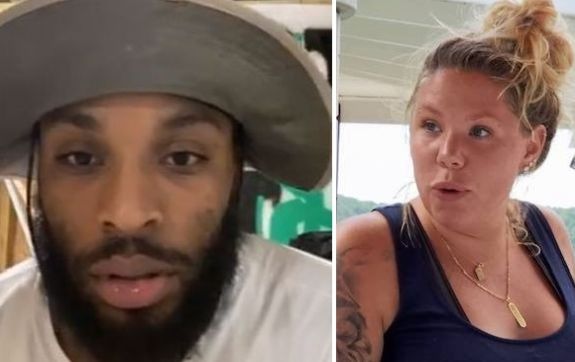 It was the chop hear 'round the [Teen Mom] World!
Kail Lowry blasted her third baby daddy, Chris Lopez, on Instagram Live on Saturday, telling her followers that Chris took it upon himself to cut their son Lux's long hair off without her knowledge or permission. The haircut– which Kail says was Lux's first— saw the kid's hair go from waist-length to his shoulders was reportedly done by Chris with some kitchen shears.
After the Teen Mom 2 star told her followers about Lux's haircut 'o' horrors–which she claimed was done to manipulate her– Chris naturally hopped on Instagram Live himself to defend his decision to chop Lux's hair, telling his followers that Kail is lucky he didn't "scalp his ass" and only cut off some of Lux's long hair!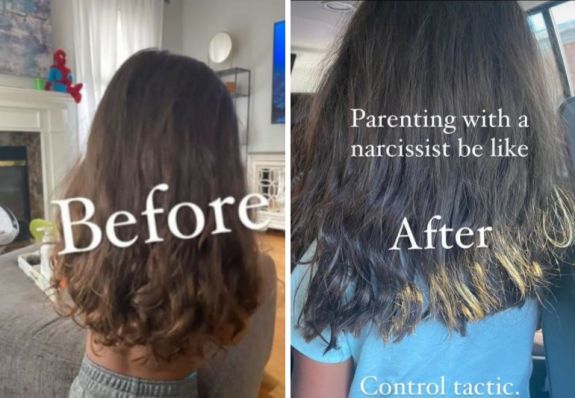 "You send your kid to a family member's house and they cut your kid's hair off behind your back," Kail said on Saturday. "I'm just at a place where it's like, you can f**k with me all you want. You can choke me, put your hands on me, you can burn my book on social media, you can cheat on me, do whatever you want. But the second you do something to my child, I'm gonna come out of character. Because you're using the child as a manipulation tool."
Kail explained that Chris only has supervised custody (meaning someone has to be there while he visits Lux), and she feels that his lack of presence in the boy's life gives him no right to make major decisions for him.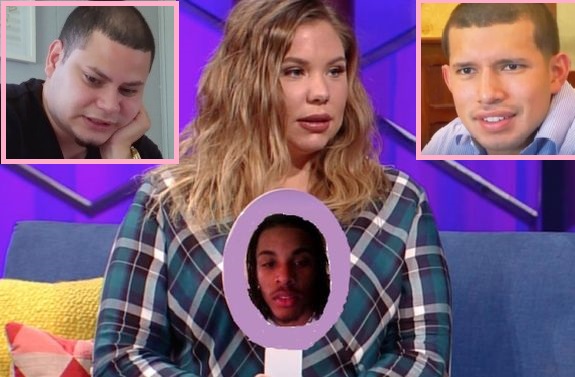 "When you don't have joint custody or shared custody, that's also a huge issue," Kail said. "You literally see your kid once a week for a couple hours a day, if that. So you really don't have that right to cut their hair when you're not really a parent. You're literally like a distant cousin. You're not even a father.
"You definitely have to pick your battles, I definitely agree with that, but this one is not fixable so it's frustrating," she added.
You can watch her Instagram Live below.
In Chris' version of events, he said he has a right to make decisions since he's Lux's father. He also insisted that he didn't cut that much off and that Kail was framing the story to make herself look good, although he didn't go into details about what that meant.
"They tryin' to make it seem like I cut my son's hair. No, I didn't," Chris said. "They're lyin' to you, bro. I could show you the picture. This much I cut off. My son's hair was damn near to his butt…I guarantee [Kail] didn't tell you the whole story…
"I guarantee you they didn't tell what they did after that, I guarantee that. Why? It's gonna f**k s**t up for them if they end up telling that part. Notice that they tell all the bad s**t about me to you guys but they hush about all the bad s**t that they do."
Chris— who is also the father of Kail's newborn son, Creed—claims that his kitchen shear hack job was not actually Lux's first haircut. In fact, he said he was just cleaning up a butchered barber shop cut.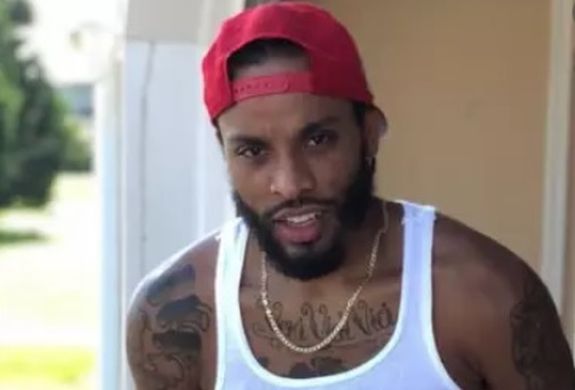 "It's my son. It's still about communication. I understand guys…but that's not his first haircut," Chris said. "My son even told me that his mom took him to get a haircut. And when I looked at his haircut to see that he got it tapered and my son's hairline is f**ked up, that's when I found out, so [Kail] doesn't communicate either. "
Chris said he's been itching to hack Lux's hair.
"I'll be real with y'all. I've been wanting to cut my son's hair…so the fact that I cut off a little of his edges, she should be happy that I didn't f**king scalp his ass! That's my son! If I decide to make a decision on my son, I can. But some people should learn to keep their mouth shut before I start running my mouth, and it's not gonna turn out well if I start running my mouth about the s**t that they do.
"…[She's] really testing my f**king patience, guys."
"I damn don't give a f**k about what [Kail]'s got to say," Chris said, before calling Kail out for airing their dirty laundry on social media (while he is on social media airing their dirty laundry, naturally…)
"You want attention that f**king bad that you've got to put out everything we go through? You didn't do that for your other f**king baby dads."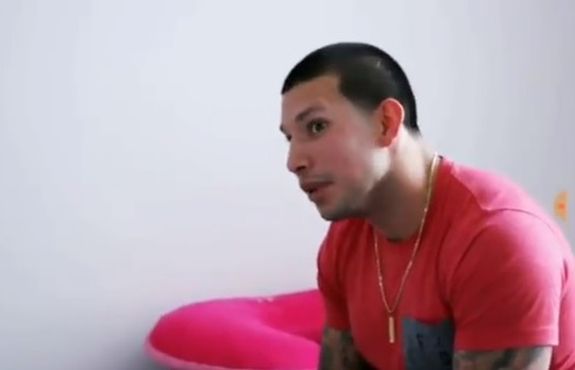 "Why did I cut [his hair]? Because I can, if I choose to…understand something. [Kail's] job, they write books, so they're good at stories. They're good at tellin' stories. You're an author that's what your job is…Tell the people what you did to me! Stop telling false stories…"
"But I'm the one that needs a PFA [Protection From Abuse]? I need a PFA? I'm the one getting arrested though? If I did the s**t [Kail] did, I'd have been locked up.
As 'Teen Mom 2' fans know, Kail and Chris have had a contentious relationship for years. In July, Kail claimed that she was not going to allow Chris to be present for Creed's birth, but she did end allowing him to be there. Earlier this summer, Kail claimed on Instagram Live that Chris physically abused her. (Chris was arrested several times last fall and Kail filed for a protective order against him.)
You can watch Chris' full Instagram Live video (posted by the Teen Mom Mama Drama Unfiltered YouTube page) below. (Be aware that it contains plenty of naughty language…and plenty of random singing by Chris.)
(Photos: Instagram, MTV)