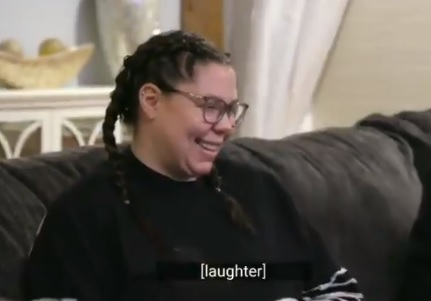 Kail Lowry is not happy about her ex Chris Lopez's latest social media musings.
Chris— who shares two sons Lux and Creed with the Teen Mom 2 star– recently hinted on Instagram Stories that Kail is dating a new man. After a fan asked him if he was aware another man was holding Lux in a recent Snapchat posted by Kail, Chris insinuated that the man was, indeed, Kail's new boo, but that he didn't care who she was dating.
"Are you referring to this?" Chris said in the caption of the Snap he reposted showing the guy holding Lux. "I'm aware lol and honestly as long as my kids are treated with respect happy loved and cared [for] then it's none of my business at this point. I just want them to be happy."
The Ashley reached out to Kail for a comment regarding Chris' statement. In an emailed response, a rep for Kail addressed the claims that she has a new man.
"While it seems that this was indeed hinted at, Kail would like to make it clear that this is false," Kail's rep stated. "She is not currently dating anyone and the individual pictured is just a friend."
This comes just after Chris said some surprisingly kind things about Kail. When a fan asked Chris during an Instagram Q&A how he feels to see Kail cry during recent 'Teen Mom 2' episodes over things that he did, Chris had a very positive and mature response.
"I've honestly never like seeing her cry so of course it's not the best feeling but also I take full responsibility in what I have done in the past," he wrote. "All I can do is learn and grow from what has happened and hope to create a better future for me and my children."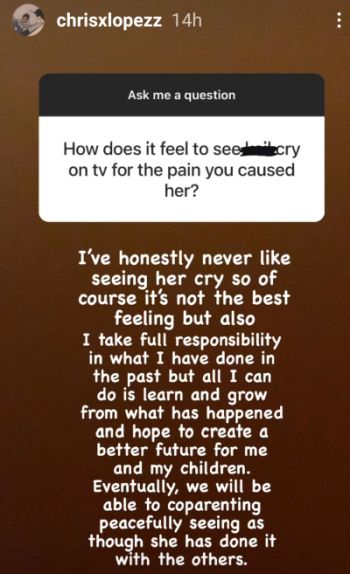 Chris wrote he's is confident that someday, he and Kail will get along.
"Eventually, we will be able to coparenting peacefully seeing as she has done it with the others," he added.
As 'Teen Mom 2' fans know, Kail and Chris have had a contentious relationship for years. In July, Kail claimed that she was not going to allow Chris to be present for Creed's birth, but she did end allowing him to be there. Earlier this summer, Kail claimed on Instagram Live that Chris physically abused her. (Chris was arrested several times last fall and Kail filed for a protective order against him.)
RELATED STORY: 'Teen Mom 2' Star Kail Lowry Says She Was Humiliated When Her Baby Daddy Demanded a Paternity Test for Her Son
(Photos: MTV; Instagram)