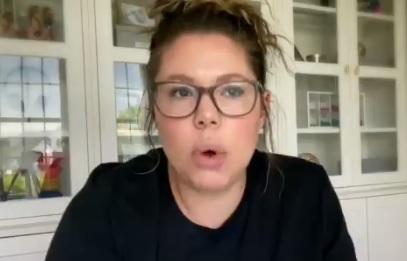 The battle between Kail Lowry and her baby daddy Chris Lopez continues, but this time, it was the Teen Mom 2 star who found herself behind bars instead of Chris!
The Sun broke the news on Thursday that Kail was arrested back in September for a "domestic incident" (aka "offensive touching") in which Chris claimed Kail punched him several times with a closed fist after she became angry that Chris had cut their son Lux's hair without telling her.
According to the court documents obtained by The Sun, the incident happened at Chris' mom's house when Kail came to pick Lux up.
"[Kail] returned to the residence and started attacking [Chris and] punching him several times on the head and upper torso because she did not want the child's hair cut.
"Christopher stated that he did not fight back, and that Kailyn then left the residence."
Chris' sister and mother confirmed his story to police, with Chris' sister stating she tried to "pull Kailyn off" Chris during the incident.
When Kail was contacted by police, The Sun reports that she denied that things got physical. Still, she was arrested on September 26 and ordered to have "no contact, direct or indirect" with Chris, due to a no-contact order being placed. (There is already a Protection From Abuse order on Chris that bars him from being near Kail, stemming from his arrests last year.)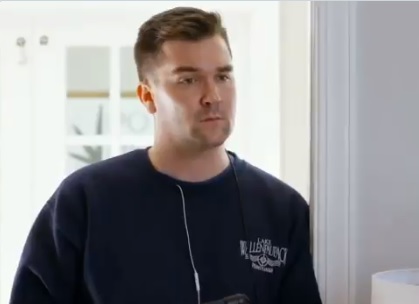 Last month, the Instagram account @Wadamelen discovered that Kail had a mysterious arraignment taking place in Delaware's Family Court in January, but no evidence of an actual arrest (or a mugshot) was available at the time. Now, it is confirmed that that arraignment is for this arrest.
Kail took to Instagram last month to express her anger about Chris cutting Lux's hair.
"You send your kid to a family member's house and they cut your kid's hair off behind your back. I'm just at a place where it's like, you can f**k with me all you want," she told her followers. "You can choke me, put your hands on me, you can burn my book on social media, you can cheat on me, do whatever you want. But the second you do something to my child, I'm gonna come out of character. Because you're using the child as a manipulation tool."
In response, Chris went on Instagram Live and stated, "I've been wanting to cut my son's hair…so the fact that I cut off a little of his edges, she should be happy that I didn't f**king scalp his ass! That's my son! If I decide to make a decision on my son, I can."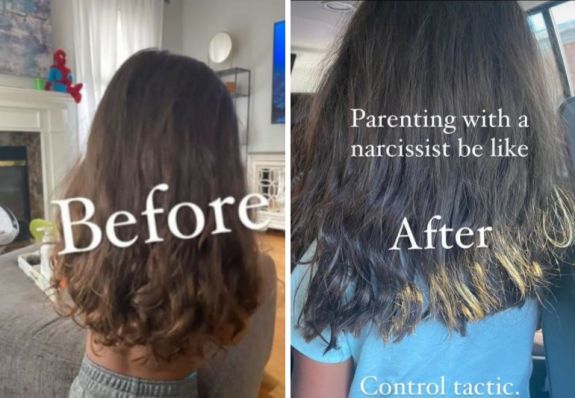 At the time, Chris alluded that there was more to the story, particularly things Kail would not want to be brought to the light, but he did not go into details at the time, simply saying, "I guarantee you they didn't tell what they did after that, I guarantee that. Why? It's gonna f**k s**t up for them if they end up telling that part. Notice that they tell all the bad s**t about me to you guys but they hush about all the bad s**t that they do."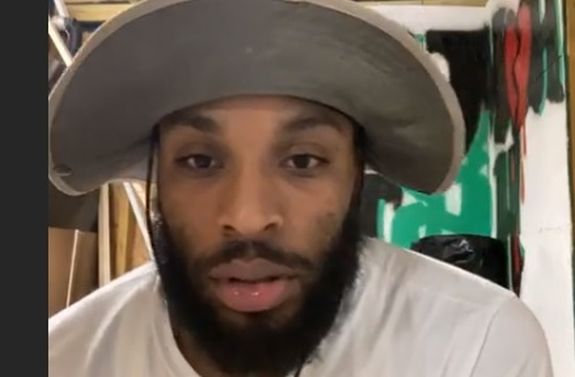 Earlier this week, Chris seemed to be hoping that he and Kail could some day work out their differences for Lux, as well as their other shared son, Creed.
"All I can do is learn and grow from what has happened and hope to create a better future for me and my children. Eventually, we will be able to coparenting peacefully seeing as she has done it with the others," he wrote on Instagram.
The Ashley has reached out to MTV for comment on whether or not the arrest will have any effect on Kail's place on the show but so far the network has not responded. It's unlikely that the arrest will, though, given that Teen Mom OG star Amber Portwood was not fired after her July 2019 arrest and domestic incident against her baby daddy Andrew Glennon.
Kail has yet to discuss her arrest publicly. (This is her only arrest to date, to The Ashley's knowledge.)
The Ashley will update this story when more info is available. Stay tuned…
RELATED STORY: 'Teen Mom' Kail Lowry Says Baby Daddy Chris Lopez Cut Their Son Lux's Hair Behind Her Back Out of Spite; Chris Says "She's Lucky I Didn't Scalp" Lux
(Photos: MTV; Instagram)