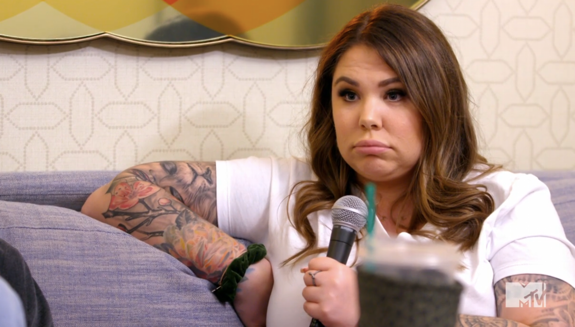 Less than 24 hours after The Sun broke the news that Kail Lowry had been arrested in September for a "domestic incident" involving her ex-boyfriend and baby daddy (times two) Chris Lopez, the Teen Mom 2 star is attempting to clear her name.
Yesterday it was reported that Kail's trip to the slammer was the result of "offensive touching" to Chris, who claimed that the mom of four punched him several times with a closed fist out of anger after he cut their son Lux's hair without telling her.
After the allegations came out, Kail's rep released a statement on her behalf, denying the "offensive touching" allegation that led to her arrest.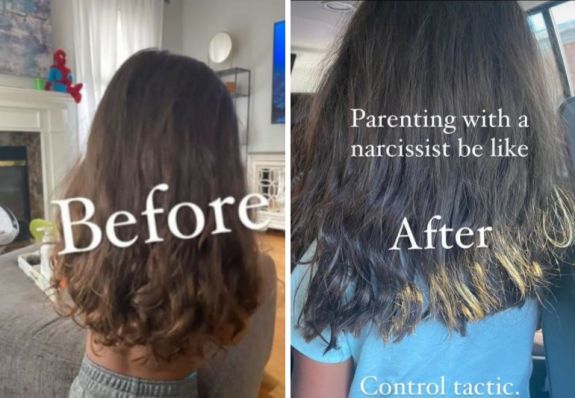 "Ms. Lowry has filed a petition for custody in the matter involving her children Lux and Creed," Kail's rep told E! News in a statement. "The judge in the Delaware Family Court has ordered the parties to refrain from discussing all domestic matters until after the hearing next year. Currently, Ms. Lowry has been awarded sole custody of the children despite the allegations pending in Family Court.
"Ms. Lowry does deny all of the allegations but cannot respond specifically at this time due to the orders of the judge."
Court documents obtained by The Sun state that the incident occurred at Chris' mom's house when Kail came to pick up Lux. Chris' sister and mother confirmed his story to police and Chris' sister added that she tried to "pull Kailyn off" of Chris during the incident.
Chris told police he did not fight back. Meanwhile, Kail reportedly denied claims that the interaction ever turned physical. Despite her claims, Kail was arrested and ordered to have "no contact, direct or indirect" with Chris, due to a no-contact order being placed. (This is separate from the Protection From Abuse order on Chris that was already in place, stemming from his 2019 arrests.)
According to court records, Kail's arraignment is set for January 21.
Chris has yet to issue a statement regarding Kail's arrest; however, he has shared a couple of quotes on social media since the news went public, possibly referring to the situation.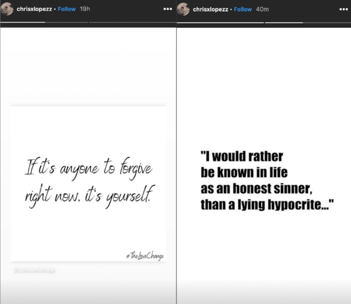 "If it's anyone to forgive right now, it's yourself," the first quote read, followed by a second (somewhat shady) message, seemingly directed at Kail. "I would rather be known in life as an honest sinner, than a lying hypocrite… "
RELATED STORY: EXCLUSIVE! Chelsea Houska is Leaving 'Teen Mom 2' After 10 Seasons: Get the Details!
(Photos: MTV; Instagram)