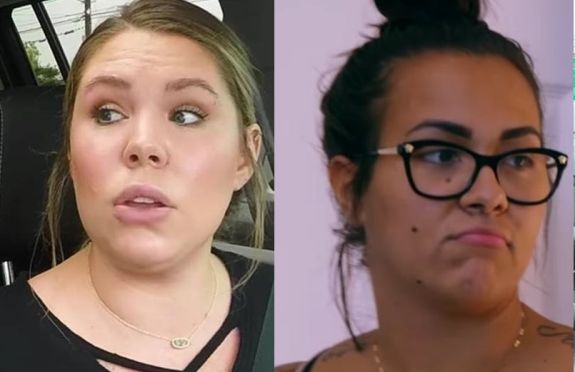 The feud between Teen Mom 2 stars Kail Lowry and Briana DeJesus just took a legal turn!
E! broke the news on Thursday that Kail has filed a lawsuit against her 'Teen Mom 2' co-star (and longtime nemesis) Briana, claiming that an interview Bri gave to a clickbait site last month has caused Kail and her brand harm. During the interview in question— which Briana gave to Celebuzz on June 9—Briana claimed that Kail "physically beat" Chris Lopez (who is the father of Kail's sons Lux and Creed), and broke into and entered the home of Chris' mother.
Kail is suing Briana for defamation, according to the court docs obtained by E! Judging by their posts on social media after the news of the lawsuit broke, Bri's mom Roxanne and sister Brittany are not happy about it.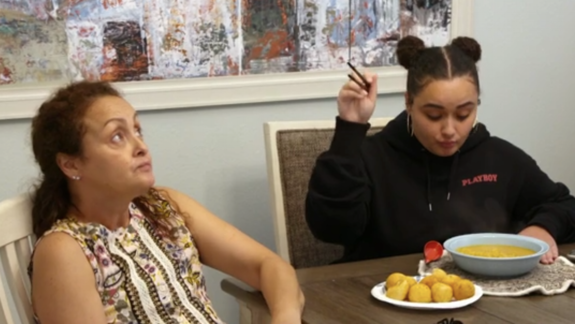 Kail stated in the court documents that what Briana said was untrue and that Briana said it "for the purpose of causing Lowry harm…Defendant used Lowry to gain additional media attention for herself."
Briana did the interview to explain why she thought Kail was missing from an episode of 'Teen Mom 2' that aired in June, stating that Kail refused to film about what Bri says was really going on at the time the episode was recorded.
"Like Kail is sitting on the show legitimately filming about a wallpaper color choice when she could be filming about a domestic abuse situation with Chris that I was told she was trying to hide," Briana told Celebuzz. "This was back when Lux's hair was cut and she was allegedly arrested after allegedly getting into a physical altercation with Chris."
(Back in October, a rep for Kail denied those allegations.)
Briana then went on Instagram Live and continued to talk about the incident in question.
"Kail did not want to film about the situation with the domestic violence," Bri told her followers during the Instagram Live session. "About her getting arrested, about her breaking and entering into…Chris' mom's house. She doesn't want to film about her hitting Chris, because Chris cut her son's hair. She doesn't want to film about any of that, so it's not my fault that she got cut from the episode. I was just stating facts."
In the lawsuit court docs, Kail and her legal team denied Bri's claims of Kail breaking and entering and hitting Chris.
"Lowry did not break into and enter the home of Mr. Lopez's mother. Nor did Ms. Lowry beat Mr. Lopez."
Kail is requesting that Briana pay Kail's attorney fees, as well as compensate Kail for damages, following a trial by jury.
Kail's rep further explained the lawsuit in a statement to E!
"Kail is disheartened by the recent untrue statements made by her fellow castmate, Briana Dejesus, concerning Kail's absence from a recent episode and involvement in crimes that she never committed," the statement read. "Kail takes these statements very seriously. After necessary self-reflection, Kail has decided to handle this situation with Ms. Dejesus by exercising her legal right to protect herself and her brand in court."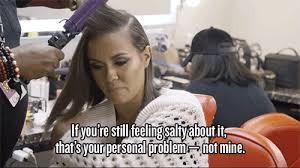 Although Briana has yet to comment on the lawsuit, her mother Roxanne and sister Brittany had plenty to say. Both took to social media to give their thoughts on why Kail filed the lawsuit. Roxy simply stated that it was for a "story line.'
Story line https://t.co/UCA8Be3iEh

— Roxanne Dejesus (@Roxy991Roxy) July 8, 2021
Brittany, however, was a bit more graphic with her statement.
"Y'all can come for me all y'all want, this is just my personal opinion and I'm entitled to my freedom of speech, but I think Kail Lowry exudes DRY P**SY ENERGY," Brittany tweeted.
Y'all can come for me all y'all want this is just my personal opinion and I'm entitled to my freedom of speech but I think Kail Lowry exudes DRY PUSSY ENERGY 🥴

— Brittany DeJesus (@BrittDeJesus_) July 8, 2021
The Ashley will give you a moment to work through that mental picture…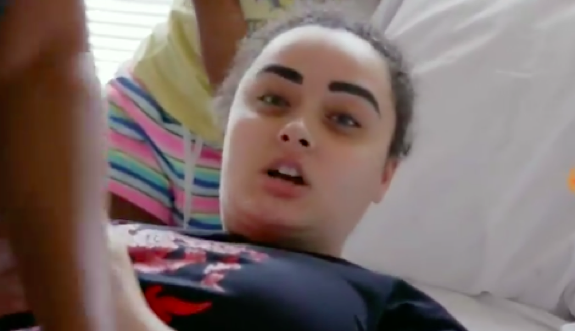 Brittany then suggested that Kail's reasoning for filing the lawsuit may be race-related.
"A white woman calling for legal help against a person of color… typical Karen s**t. Again… DRY P**SY ENERGY!I'm finna go smoke my weed and chill tf out before she go ahead and sue my ass for speaking my mind lol," Brittany added.
Kail didn't directly address the lawsuit, but she did make a very telling post to Instagram Stories after the news of the lawsuit broke.
"Put your money where your mouth is," the meme Kail posted reads, to which Kail added, "Clickbait this."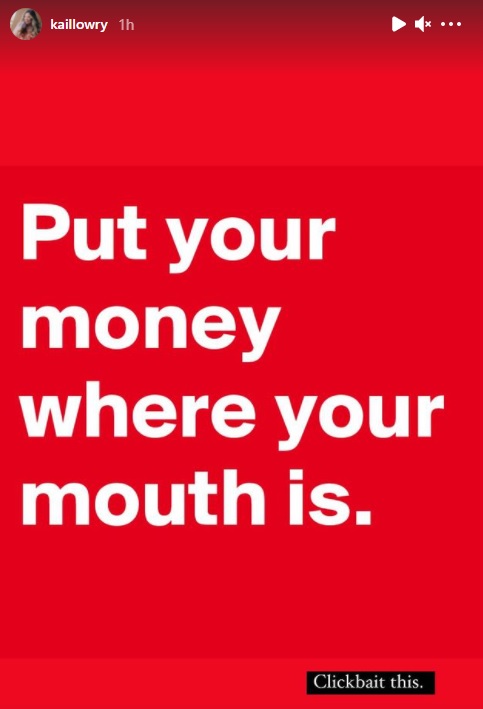 Briana seemed to be responding to Kail's post by posting a video of a girl holding a wad of cash. She captioned the video "Strictly business."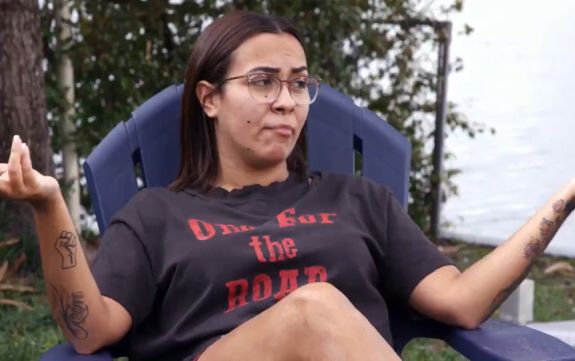 Kail and Briana's battle has played out for years on social media, in the press and, perhaps most infamously, during a physical fight on the 2017 Reunion stage that included vase-throwing, plenty of screeching and even some hair-pulling.
The Ashley will update this story when more info is available. Stay tuned…
RELATED STORY: Vee Torres Insists She Did Not Quit the 'Baby Mamas No Drama' After Her Co-Host Kail Lowry Tells Listeners She'd Be Recording Episodes Solo From Now On
(Photos: MTV; Instagram; Twitter)