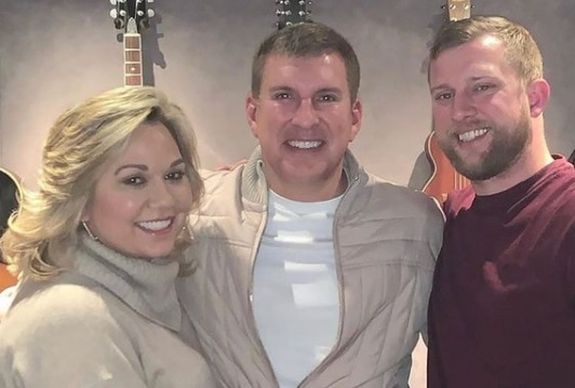 Kyle Chrisley pointed his finger at his estranged sister Lindsie back in 2019, accusing of conspiring to have their father Todd Chrisley and stepmom Julie arrested and indicted on 12 tax evasion and bank fraud charges. At the time, Kyle claimed that it was Lindsie and their biological mother who reached out to authorities and worked to build a case against the Chrisley Knows Best stars, although Lindsie denied any involvement.
However, new court documents reveal that it was actually Kyle himself— as well as his then-wife Alexus— who reached out to the Department of Revenue (DOR) and built the case against the Chrisleys!
The Sun reports that court papers state that, in 2017, Kyle "had reached out to the DOR and wanted to assist the DOR with its collection efforts against the Chrisleys."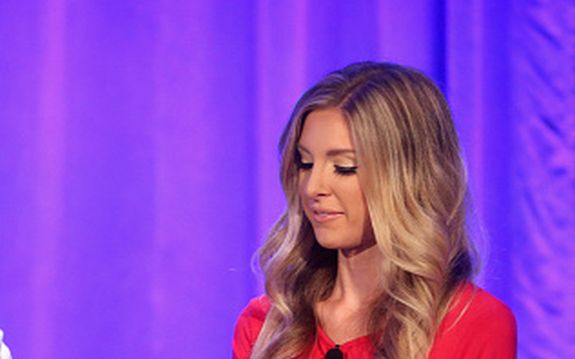 The new court docs were filed by Julie and Todd to request an evidentiary hearing to suppress any evidence or documents that were obtained when their warehouse was raided by authorities in 2017, after Kyle and Alexus told them that the warehouse had tons of furniture hidden in it. The court docs also state that it was Kyle who tipped off authorities about the possibility that Todd and Julie were involved in off-shore banking and potential money laundering.
Todd and Julie— who have pleaded not guilty and proclaimed their innocence from the start– are hoping that any evidence seized from the warehouse will not be allowed to be used at their trial. The Chrisleys state that the warehouse searches were unconstitutional, due to the fact that the authorities didn't have a search warrant.
Two weeks ago, Todd posted court paperwork from a lawsuit that was reportedly filed by a former Georgia DOR employee. In the paperwork, the employee states "The Chrisleys had been improperly and illegally targeted by by DOR investigators for administrative tax and revenue violations due to his status as a high-profile television and media personality."
View this post on Instagram
Back in 2019, Kyle– who is Todd's oldest son– took to Instagram shortly after Todd and Julie turned themselves in to point the finger at Lindsie, as well as his biological mother. He stated that Lindsie and their mom were the ones who helped the DOR build the cases against Todd and Julie. (Kyle famously feuded with his dad in 2018 while he struggled with substance abuse issues, but now claims all the negative things he said about his dad back then were lies.)
"These allegations against my dad are all LIES!" Kyle wrote. "About a year and a half ago, my biological mother and my sister Lindsie were responsible for turning my dad in to the Georgia Department of Revenue for tax evasion. My relationship with my dad was rocky at the time and that was used to their advantage.
"The guilt that I carry knowing that I could have played a role in this is indescribable," he wrote. "I can't take it back, so I'm telling you now with a clear mind, my dad did nothing wrong!"
View this post on Instagram
"I will continue to stand as a united front alongside my my mom, my dad and the rest of the family," Kyle wrote. "My hope is that my sister Lindsie will seek the same forgiveness from my daddy, as I have, and he will be able to forgive her, and that my family will one day be whole again."
Lindsie —- who is estranged from her family and hasn't appeared regularly on 'Chrisley Knows Best' since 2017—- has always denied having any involvement in the case. Shortly after Kyle posted his accusations against her, Lindsie issued a statement to The Ashley via her attorney.
"The circumstances Todd and Julie find themselves in is quite unfortunate," the statement read. "It was reported that Lindsie was the source of information that led to her father's arrest. That is untrue; she was not the source of this information.
"Lindsie has been a constant target of lies, harassment and threats from her family and as a result, has been distancing herself from the Chrisley family since 2017. Lindsie is currently processing the events that have unfolded. We will continue to cooperate with law enforcement and pray for a just resolution."
While Lindsie continues to be estranged from the family, a source for The Sun stated that the Chrisleys have forgiven Kyle for his part in getting them in trouble.
"The family has forgiven Kyle for anything he's done regarding the whole situation," the source told the site. "[Kyle was] using [drugs] during that time [and was] easily manipulated."
Todd and Julie currently have custody of Kyle's daughter Chloe, who appears on 'Chrisley Knows Best' regularly.
Two weeks ago, Kyle wrote a post on Instagram about how much he loves Todd.
"I'm blessed beyond measure that I get to call you Daddy thank you for never giving up on me and for always having my back I love you so much," he wrote.
View this post on Instagram
Lindsie has yet to speak out about the new findings.
RELATED STORY: Lindsie Chrisley Says She Will Probably Never Make Amends with Dad Todd Chrisley, Hints at Issues Caused By 'Chrisley Knows Best'