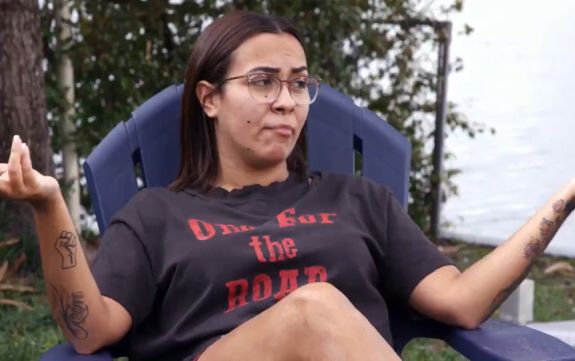 Briana DeJesus is fighting back in a lawsuit filed against her by her Teen Mom 2 co-star and longtime nemesis Kail Lowry— and, this time, she's using a high-powered attorney (instead of her sister Brittany DeJesus and her mom Roxanne's trusty red pumps!)
Starcasm broke the news on Monday that Briana has hired attorney Marc J. Randazza of the Randazza Legal Group to defend her in the defamation lawsuit Kail filed against her earlier this month. As Starcasm pointed out, Marc has a long history of defending the First Amendment…not to mention a long list of controversial former clients, which include The Satanic Temple, several p0rno websites and Neo-Nazi website publisher Andrew Anglin.
Marc is very experienced in defending clients in defamation lawsuits. On his law firm's website, he even states that he feels most defamation lawsuits filed in the United States are unfair and a threat to the Freedom of Speech.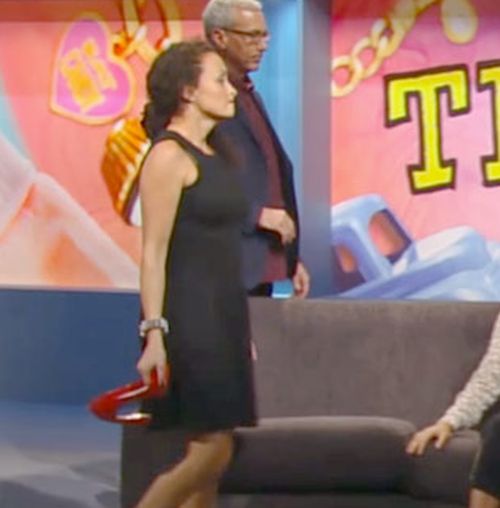 "We believe that more than 75% of the defamation suits filed nationwide are unjust and a blight on a nation that is supposed to be committed to wide-open and robust debate," the law firm's website states.
As The Ashley previously reported, Kail— who has battled Bri online, and even once on-stage at the 'Teen Mom 2' Reunion, for years— is suing Briana over statements she made about Kail in an interview with a clickbait site, as well as on Instagram Live. During the interview in question— which Briana gave to Celebuzz on June 9—Briana claimed that Kail "physically beat" Chris Lopez (who is the father of Kail's sons Lux and Creed), and broke into and entered the home of Chris' mother.
Kail stated in the court documents that what Briana said was untrue and that Briana said it "for the purpose of causing Lowry harm…[Briana] used Lowry to gain additional media attention for herself…
"Lowry did not break into and enter the home of Mr. Lopez's mother. Nor did Ms. Lowry beat Mr. Lopez," Kail and her legal team stated in the legal documents, which also ask the court to require Briana to pay Kail's attorney fees, as well as compensate Kail with $30,000 for costs and damages, following a trial by jury.
Briana's lawyer is also a big supporter of having cameras in the courtroom, and has fought to have the media in the courtroom and get proceedings on television on numerous occasions. This bodes well for us nosy 'Teen Mom 2' fans who want to watch the Briana/Kail Legal Showdown play out in real time.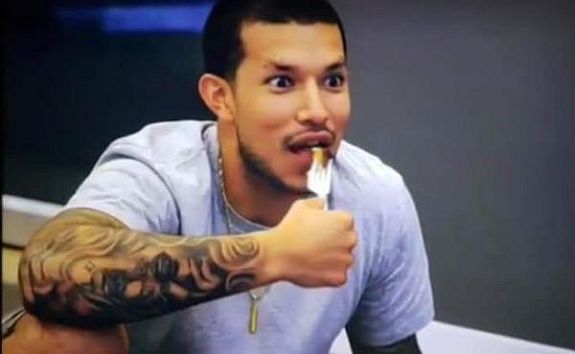 Kail will be represented in the lawsuit by The Trembley Law Firm in Florida. In the lawsuit filing, Kail and her legal team stated that Briana has a habit of saying things about Kail and her family (and her men) that aren't true.
"[Briana] has a history of making false public statements regarding Lowry's family life," the legal paperwork states, adding that Briana once wrote on Twitter that Kail "gets beat the f**k up by Chris in front of her kids."
When news of the lawsuit broke earlier this month, Briana made it clear that she planned to fight it. On the day the lawsuit story went public, Kail posted a meme to Instagram that read, "Put your money where your mouth is," and added, "Clickbait this."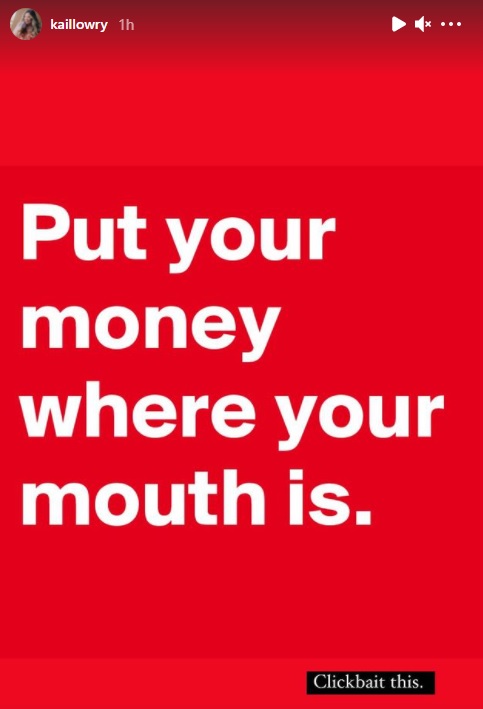 Briana seemed to be responding when she posted a video of a girl holding a wad of cash. She captioned the video "Strictly business."
Stay tuned…
RELATED STORY: Kail Lowry Files Lawsuit Against Her 'Teen Mom 2' Co-Star Briana DeJesus for Defamation; Briana's Mother Roxanne & Sister Brittany Respond
(Photos: MTV; Instagram)