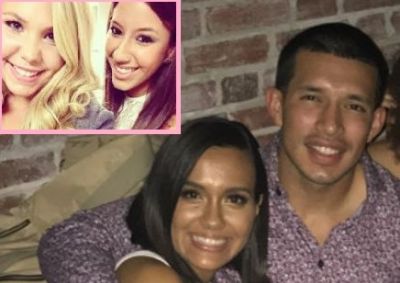 Let's get ready to ruuuuumble…again!
Briana DeJesus caused the latest Teen Mom 2 Twitter feud on Wednesday night when she took to the social media site to post texts between her man of one month, Javi Marroquín, and his ex-wife Kail Lowry.
Briana, who is heading up north to see Javi this weekend so they can attend a basketball game together, didn't explain why she decided to put the texts on blast (but it may be to try to show fans what Kail was sending Javi in private.)
In the texts posted by Briana, Kail is calling Javi out for taking Briana on all the same dates they used to go on together.
"I hope she loves doing all the stuff me and you used to do," Kail texted Javi. "Take her to the shark tank at Adventure Aquarium next."
(Fans of the show may recall that Javi and Kail swam with the sharks at Adventure Aquarium in New Jersey, where they later got hitched.)
In the text conversation, Javi seemed annoyed that Kail was calling him out on his unoriginal date ideas.
"You hated sporting events and never wanted to do anything I loved doing," Javi wrote to Kail in the text conversation. "She hates sports but is still as excited because I'm so excited. So new memories hold more value to me. I don't know why you're being like this."
Briana decided to take the catfight to the next level by involving Kail's first baby daddy Jo Rivera. When a fan of the show tweeted Briana, jokingly asking how long it would be until Briana started sleeping with Jo, Briana sarcastically replied, "I'll make sure to let you know."
Then she tweeted to another fan, "I should be packing for this trip to see Javi and maybe even Jo lol bye baby."
Record scratch!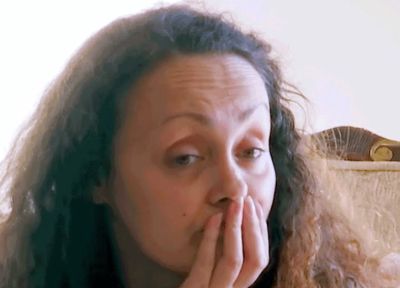 Jo's fiancé, Vee Torres did not find Briana's joke funny. She immediately jumped on Twitter herself and called Briana out.
"Lmao [Jo] would never! You see this s**t? You got the wrong bitch," Vee tweeted, tagging Jo in the post.
"Man ain't nobody worried 'bout that ass," Vee tweeted in regard to Briana. "Just don't mention s**t about my man. It's that simple.
Jo then chimed in to assure everyone that he was not planning to hump Briana when she comes to Delaware, or any other time, for that matter. He seemed to have no clue why he had been dragged into the social media spat.
Naturally, because these are 'Teen Mom' stars, everyone involved eventually deleted their tweets. (Briana told a fan that she "got a call" from someone asking her to delete them. She did not, however, specify if that call was from Javi or someone else.) She later tweeted to Vee that she sent her a message which was (hopefully!) an apology.
Of course, this is not the first time Briana and Kail have fought. As The Ashley exclusively told you last month, Briana, Kail and Briana's sister and mother all got into a screaming match while getting their makeup done before filming a segment for the 'Teen Mom 2' Season 8A Reunion.
(Photos: Instagram, MTV)