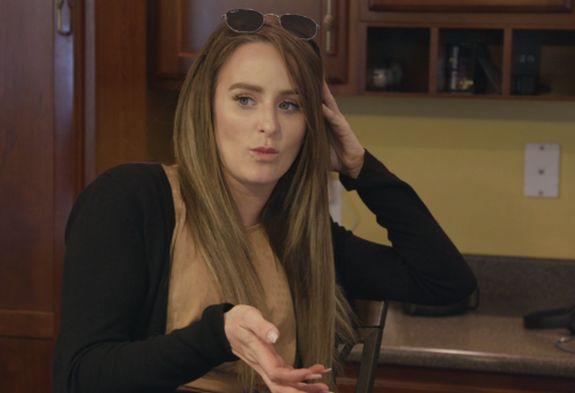 From thinking about getting another husband to thinking about getting another kid, the stars of the Teen Mom franchise (both past and present) have been keeping themselves busy lately!
In an effort to get you up-to-date on the latest Teen Mom OG and Teen Mom 2 news, The Ashley brings you the Teen Mom News Pile. Here are some of the major (and minor but interesting) 'Teen Mom'-related things that have happened over the last week or so.
Leah Messer talks about the possibility of her girls becoming teen moms & reveals if she'd ever get married again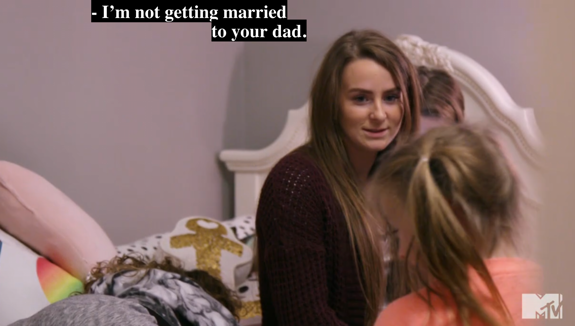 Leah Messer may want her three daughters to "stand in their power," but she does not want them to follow in her teen mom footsteps.
During a recent Instagram Q&A session with fans, the 'Teen Mom 2' star said she considers her daughters to be a blessing, but that she wants better for them and hopes to break the cycle of teen pregnancy in her family.
(As The Ashley detailed in her 2013 book, Teen Mom Confidential, Leah comes from a long line of teen moms. Her mom, Dawn, was married and pregnant with Leah by the age of 16. Leah's grandmother was also a teen mom.)
As Dr. Drew as been telling us for years, children of teen parents are statistically more likely to become teen parents themselves, a fact that Leah seems to be aware of.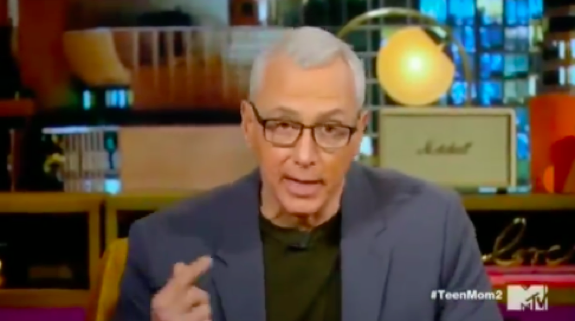 She stated that she's doing everything she can to prevent her daughters from starring on "16 and Pregnant" Season 20.
"… I wholeheartedly believe that I'm doing the work to prevent that from happening," she said. "I want them to fulfill their dreams and what they're passionate about before children. & I understand the reality and responsibility that comes with being a parent at any age."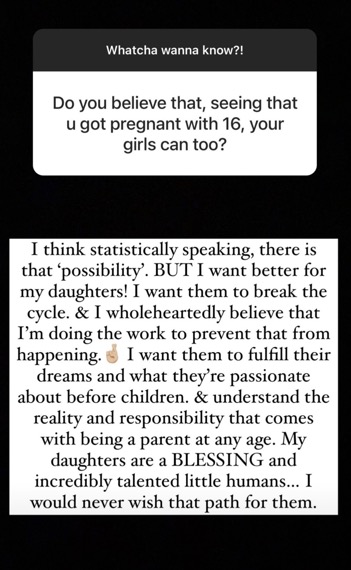 "My daughters are a BLESSING and incredibly talented little humans… I would never wish that path for them," she added.
In the same Q&A Leah Messer Simms Calvert Messer said that she hasn't ruled out the idea of walking down the aisle for a third time; however, she isn't interested in becoming Mrs. Calvert or Mrs. Simms again.
Leah recently addressed the topic during a Q&A on her Instagram Story, vowing to never reunite with ex-husbands Jeremy Calvert or Corey Simms – the latter of whom has been remarried to wife Miranda for years.
"This will NEVER happen!" Leah said. "Jeremy is Adalynn's dad, just as Corey is the twins' dad. We all get along very well and put our daughters' best interest first. I prefer to keep it that way. I will always wish them the best in life."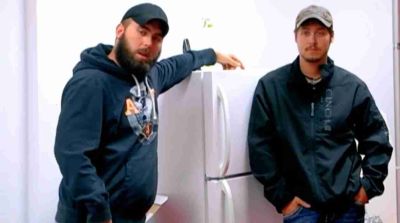 Leah went on to tell another fan that she's open to dating, but isn't sure if she'll ever get married again.
"I don't really think this far into it," she said. "I just hope to find someone someday to be weird and old with."
Leah went on to describe her "type" as someone who is career driven, adventurous, funny, compassionate, fem, empathetic and "[obviously] someone that loves kids."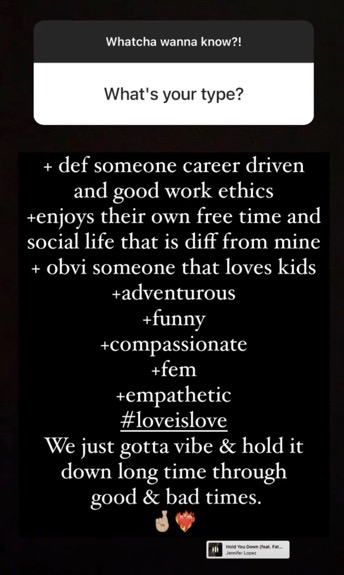 "We just gotta vibe & hold it down long time through good & bad times," she added.
Leah parted ways with Ali and Aleeah's dad Corey in 2011 and she was married to Addie's dad Jeremy from 2012 to 2015.
Kail Lowry says she no longer has beef with Briana DeJesus…but doesn't want her around her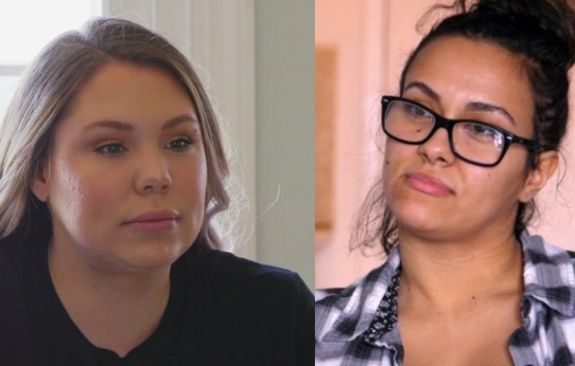 Kail and Briana's battle has played out for years on social media, in the press and, perhaps most infamously, during a physical fight on the 2017 Reunion stage that included vase-throwing, plenty of screeching and even some hair-pulling.
Years after that fight, the 'Teen Mom 2' stars appear to have squashed their beef, with Kail even congratulating Bri on her recent engagement. However, on a recent episode of her Coffee Convos podcast, Kail made it clear that she's fine with Briana…as long as Briana stays away from her.
"I will say that, at this last Reunion that we filmed, I was feeling pressure to say that I would sit on the couch with Briana," Kail told her co-host Lindsie Chrisley and their guest, new 'Teen Mom 2' star Ashley Jones.
"I don't have beef with [Briana]," Kail said. "I don't care; it's water under the bridge at this point, but I still don't want to be in [her] presence."
Kail said that her statements were not meant in a sarcastic way.
"I can wish you the best of luck and genuinely mean that, but still not want to be around you," Kail continued. "And that's a boundary that I'm setting. That's not something that I would be interested in, but I hope that you guys have a great life.
"I hope that y'all are all eating, just not here at my table."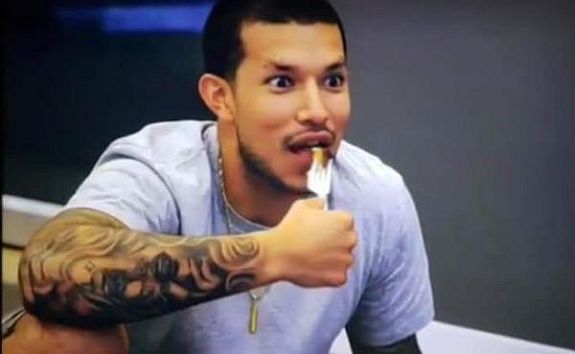 Last week, Briana admitted during an Instagram Live session (recorded by the TeenMom.Tea Instagram account) that she has tried to reach out to Kail, but Kail is unwilling to talk to her. (As 'Teen Mom 2' fans know, Briana dated Kail's ex-husband, Javi Marroquin, in 2018, which started a lot of the drama.)
"I messed around with somebody's ex-husband, I get it, you hate me for that," Briana said. "I tried to say sorry, I apologized, we are past that. Me and Kail squashed the beef, like there's no hard feelings about it. Like we literally let it go. I told that 'you and me cannot be friends, but we can just be cordial, we have to sit at a couch on a reunion, like we can do that.'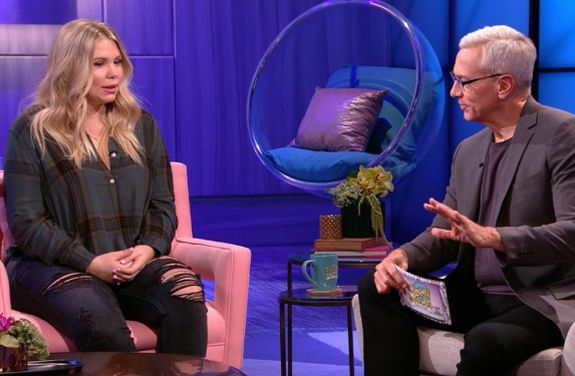 "But Kail doesn't want to do that," she continued. "I messed with her ex-husband, whatever, I get it."
Briana said that, despite what fans may think, she and Kail never had a friendship, and that their only bond came from getting their bodies hacked open by Dr. Miami on the same day back in 2016.
"Me and Kail were never friends, never have been friends, me and Kail have never texted each other," Briana said. "Me and Kail never sat down for dinner. Me and Kail have never been buddy-buddy. We did one surgery together and everyone thinks we were friends and I f**ked with the girl code for messing around with her ex-husband which I shouldn't have.
"But we live and we learn. But we're past that."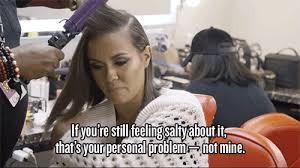 Mackenzie McKee reveals her plans for more kids.
Mack says her pack will eventually get even bigger than it already is!
The 'Teen Mom OG' star recently revealed in an Instagram Q&A with fans that she is planning to adopt at least one more kid at some point in her life.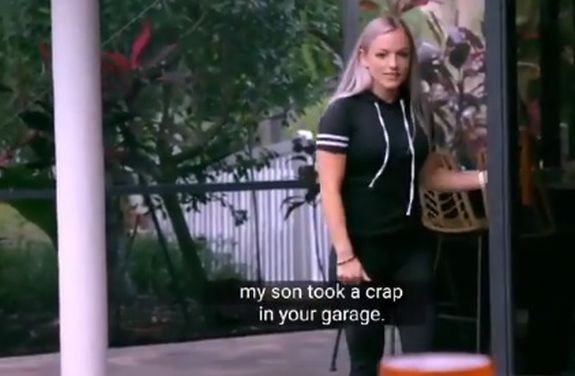 Mackenzie, who is already the mother of three children, said that, despite her marriage woes with husband Josh and the, um, crappy situations she's dealt with as a parent, she hopes to eventually add to her family.
A fan asked Mack if she plans to have any more biological children, to which she stated she does not, given that each of her pregnancies was complicated by her Type 1 Diabetes. (Mackenzie's youngest son, Broncs, was born with several complications, including a hole in his heart, crowded lungs and a blood infection. He weighed in at over 10 lbs. at birth.)
View this post on Instagram
"God has truly blessed me," she told the fan. "With Type 1 diabetes I have chosen to not have any more on my own. But plan to adopt one day. I pray about it often."
In the same Q&A, Mackenzie talked about the current status of her soap-opera-esque relationship with Josh.
"[We are] fine and dandy," Mack wrote. "We are a lot more fun than we appear on TV. Just really best friends, even when I wanted a divorce and to move on. We've been best friends since we were 15 and I don't think that will ever change."
She refused, however, to reveal if she and Josh are back together romantically. (The Ashley suspects this is due to her 'Teen Mom OG' contract.)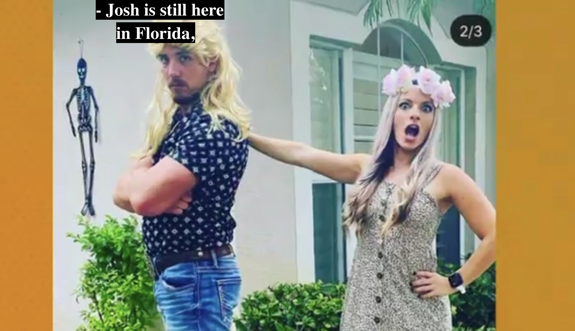 Mackenzie is not the only 'Teen Mom' gal to express interest in adopting some day. Maci Bookout, Briana DeJesus and Jade Cline have all recently expressed interest in adopting a child.
Maci Bookout gives Jenelle Evans a run for a money by purchasing The Land: Tennessee Edition.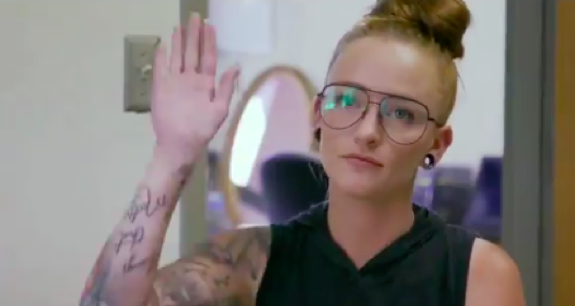 'Teen Mom OG' star Maci Bookout and husband Taylor McKinney are proud new owners of a 48-acre piece of property in Cleveland, Tennessee, according to The Sun.
The two threw down $339,000 for the land on March 22… and undoubtedly went on to throw back a few (dozen) cold beers to celebrate once the ink was dry.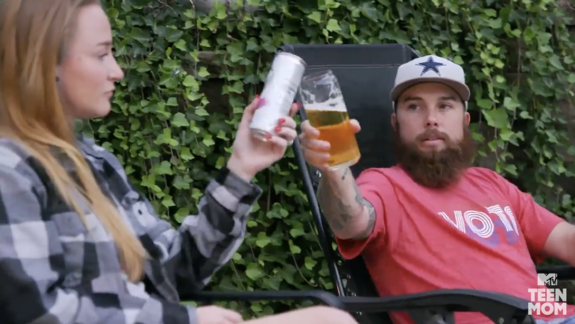 Real estate sites describe the McKinneys' new slab o' greenery as a "serene country setting that offers just the right amount of privacy while still being convenient to the town."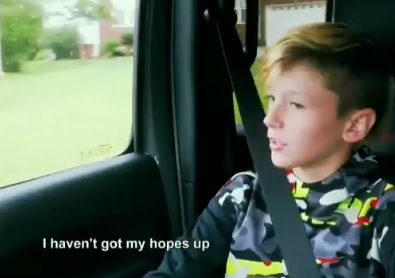 In addition to privacy, the country retreat boasts "plenty of wildlife."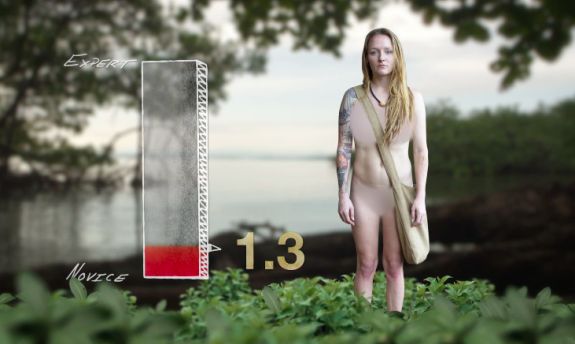 Maci and Taylor's property is more than 40 acres larger than the property on which their current MTV Mansion sits.
To catch up on more recent 'Teen Mom' news click here!
(Photos: MTV; Instagram)