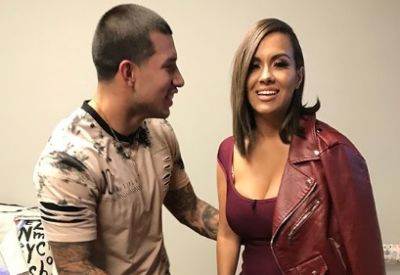 Javi Marroquin has made it official with his Teen Mom 2 co-star, Briana DeJesus.
The ex-husband of Kail Lowry and Briana have been hinting that they might be together for a while now, and Javi confirmed it to People on Tuesday, stating that he and Briana became boyfriend and girlfriend at last weekend's 'Teen Mom 2' Reunion taping (in between all of the Reunion drama, of course).
"We are dating," Javi told the magazine. "We've been friends for a while and we weren't in a rush."
Javi did not reveal how the pair became "official." (Perhaps Javi got a piece of paper from his Drake stationary set and wrote "Be Mine? Check yes or no."?)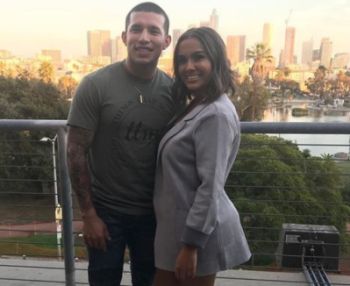 As The Ashley previously told you, Briana and Kail got into a screaming match (reportedly at least in part over Javi) behind-the-scenes of the Reunion taping last weekend. Tensions have been high between the two 'Teen Mom 2' co-stars since Briana and Javi vacationed (with their kids) together in Orlando this summer.
Kail has yet to comment on Javi and Briana's official declaration of couple-dom. She did tweet "Lmao don't s**t where you eat," after the news broke, which many assumed to be directed at Javi.
Javi has had a few long-distance (and short-lived) relationships since his divorce from Kail. He previously dated 'The Real World' star Madison Walls and Lauren Comeau. Although Javi currently lives in Delaware, and Briana lives in Florida, they don't seem to be worried about the distance. In fact, on Tuesday night, Briana tweeted about needing a snowsuit, stating, "I might end up somewhere in Delaware soooo…."
Briana seems to be getting a lot of heat for entering a relationship with her co-worker's ex-husband. On Wednesday, she deleted all of her tweets, as well as all of her Instagram photos, except for one of her daughters.
(Photos: Instagram)