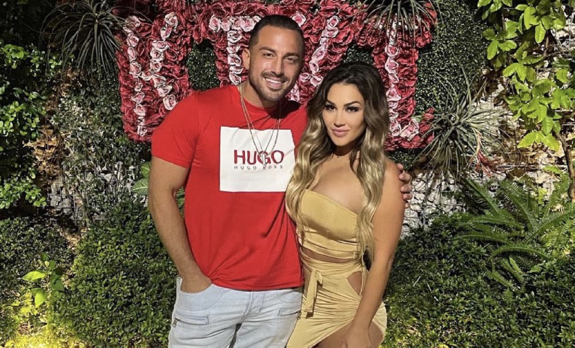 As Ronnie Ortiz-Magro was pulling out an engagement ring to propose to girlfriend Saffire Matos on Saturday, his baby mama Jenn Harley was allegedly pulling a gun on her boyfriend.
AS YOU DO.
TMZ revealed that the mother of two and her boyfriend Joseph Ambrosole pulled up to the Crazy Horse 3 strip club in Las Vegas on Saturday, allegedly while arguing over where they should park and about Jenn's drinking. Things between the couple reportedly got so bad that security had to ask them to leave, and while they did, the two continued to argue on the way home.
During the drive, Jenn allegedly "started wailing" on the back of Joe's head before throwing his cellphone out of the car, forcing him to pull over on the side of the road to look for it. While outside the car looking for his phone, the site reports that Jenn hopped in the driver's seat and took off, leaving Joe stranded in the street, where he had to find a ride home.
Once Jenn and Joe were both back at home, Jenn allegedly pointed a gun at Joe and according to the arrest report, used a racial slur while threatening Joe's life.
Joe reportedly told cops that Jenn told him "I'll shoot you n***er" and "I'll kill you right f**king now." Joe said she cocked the gun, but he was able to get away before Jenn left the house.

She was eventually tracked down by police and arrested on charges of domestic violence and assault with a deadly weapon.

Wanna see her mugshot? Of course you do!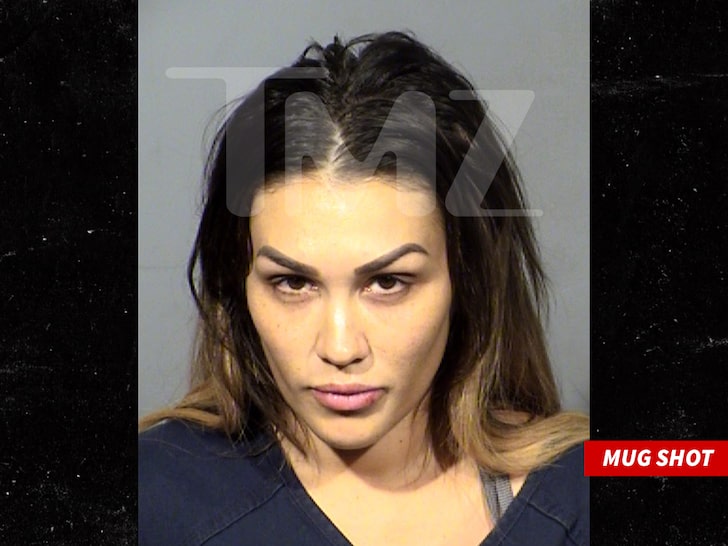 Jenn was booked into Nevada's Clark County Detention Center and according to online court records, she is no longer in custody.
As for Ronnie, he has yet to post any comments about his ex's arrest, though he and his bride-to-be have made sure to share plenty of post-engagement photos in the last 48 hours, which we're sure haven't bothered Jenn at all.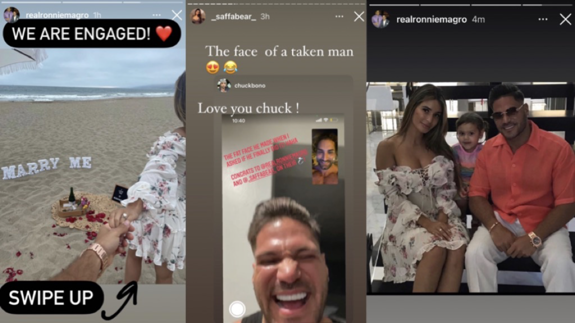 Joe and Jenn have yet to comment on the alleged incident.
RELATED STORY: 'Jersey Shore' Star Ronnie Ortiz-Magro Gets Engaged to Girlfriend Saffire Matos- On the Same Day His Baby Mama Jenn Harley Got Arrested
(Photos: Instagram)