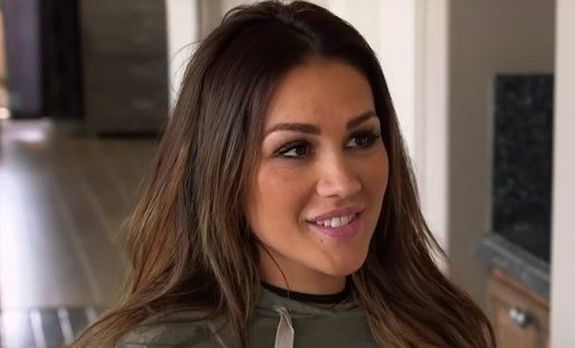 Jenn Harley is not about to let her often-arrested ex Ronnie Magro have all the behind-bars fun! Over the weekend, Jenn was arrested for domestic battery and assault with a deadly weapon.
TMZ broke the news that the Jersey Shore baby mama was booked into Nevada's Clark County Detention Center on Saturday night on charges of domestic battery and assault with a deadly weapon.
According to online court records, Jenn is no longer in custody; however, it is unknown at this time who Jenn's alleged victim(s) are.
She is currently dating a man named Joe, but he had not mentioned Jenn's arrest online as of press time. He did, however, post a photo of himself and Jenn out to dinner on Saturday night in Las Vegas.
View this post on Instagram
As for Ronnie— who, as you may remember, was arrested back in April for domestic violence but had those charges dropped— he spent Sunday at Disneyland with Ariana, the daughter he shares with Jenn. He posted photos of their trip to the Happiest Place on Earth.
View this post on Instagram
Some of Ronnie's fans joked about Jenn's arrest in the comment section of his post.
"Happy Father's day. Stay strong," one person wrote. "Your baby momma gave you a gift today too. Karma is not just a club."
"You at Disney with ur baby while the baby momma in jail today lol…" another person wrote.
This is not the first time Jenn has been arrested for domestic violence. During the Summer of 2018, she was arrested on charges of domestic violence for allegedly hitting and dragging Ronnie with her car. On New Years Eve of that same year, Jen allegedly threw an ashtray at Ronnie's head, resulting in her May 2019 arrest on an outstanding warrant for domestic violence – a charge she was cleared for that July.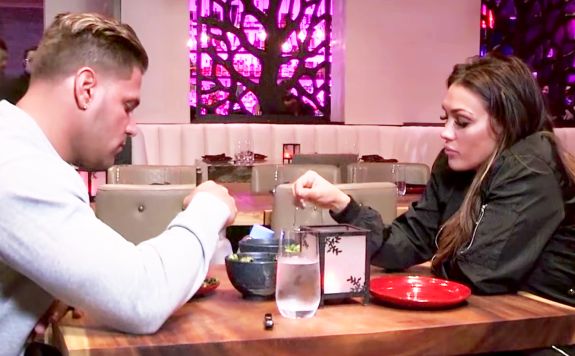 She also has several other domestic violence and/or assault arrests. In 2009, she was arrested for battery after she allegedly kicked another woman while the woman was lying on the ground. (The case was eventually dismissed.) In 2013, she was arrested for allegedly assaulting her ex-husband. Radar Online stated that her ex claimed Jen punched him in the face threatened him with a baseball bat. Jen claimed she acted in self defense and that case was dismissed.
In 2016, she was arrested for battery and domestic violence for allegedly scratching her boyfriend at the time. That case was also dismissed.
Jenn has yet to speak out regarding her most-recent arrest.
UPDATE! More details have been released regarding what happened on the night Jenn was arrested. Click here to read more, and to see her latest mugshot!
RELATED STORY: Ronnie Magro-Ortiz Posts About Loyalty After Report Says His 'Jersey Shore Family Vacation' Co-Stars Refused to Film With Him & Allegedly Said He Makes Them Look Bad
(Photos: MTV; Instagram)