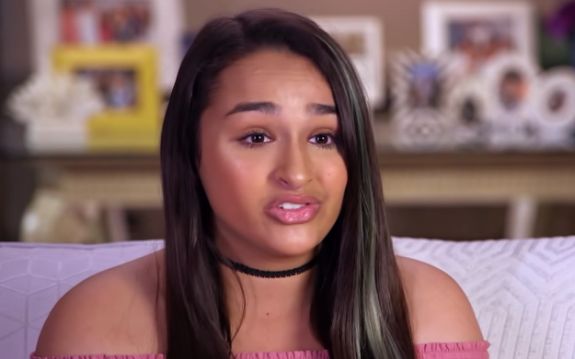 Jazz Jennings is opening up about an eating disorder that has caused her to gain a significant amount of weight over the past two years.
The I Am Jazz star posted a current photo of herself to Instagram on Friday, along with a photo of what fans of her show know her to look like. In the photo caption, Jazz confessed that she has been struggling with a binge-eating disorder that has caused her to gain nearly 100 pounds since 2019.
"As many of you have noticed, over the past few years, I have gained a substantial amount of weight," Jazz wrote. "I suffer from binge-eating disorder, a disease in which I'm not only addicted to food, but I eat it in large quantities. My binging, along with an increased appetite I experience from some of the meds I'm on, has caused me to gain almost 100 pounds in a little less than 2 years."
View this post on Instagram
She stated that she was posting the side-by-side comparison photos in hopes that making her struggle public would keep her accountable in her battle to lose the weight.
"I'm posting this photo because it's time for me to address my weight gain and hold myself accountable," Jazz wrote. "I'm ready to change my ways; I've been saying I'm ready to turn over a new leaf, but I'm running out of trees now. I'm ready to take the initiative and create positive changes when it comes to my health and body."
'I Am Jazz' fans watched as Jazz struggled to lose 30 lbs. in order to undergo her 2018 gender confirmation surgery. Jazz lost the weight and had the surgery, later telling People that she felt she had overcome her binge-eating habits.
"I had to look at food as something different than what I was looking at it as," she told the magazine in February 2019. "Because I used food as a comfort for my emotional struggles. I was a binge-eater. It was really bad. I would go to McDonald's, get 20 chicken nuggets, three chocolate chip cookies and a large fries."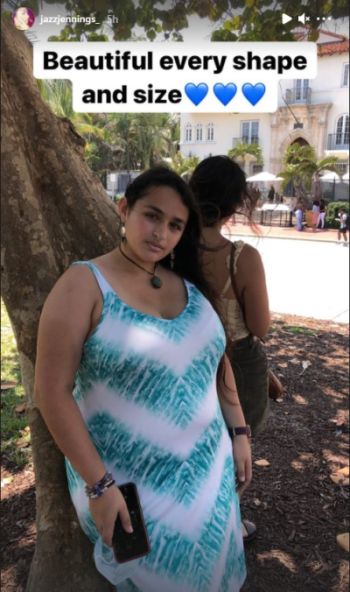 This time around, Jazz says she's working with a team made up of professionals, as well as her friends and family.
"I know I have the power in me to lose the weight, and I intend on sharing my progress with all of you," she wrote. "Love you all, and thanks for understanding the battle I'm fighting to win."
Jazz's brother, Sander, expressed his support in the comment section of Jazz's post.
"You are so resilient and can do anything you put your mind too," he wrote. "I believe in you and will be by your side every step of the way."
Later, Jazz posted some throwback photos of herself, as well as some current ones, to Instagram Stories.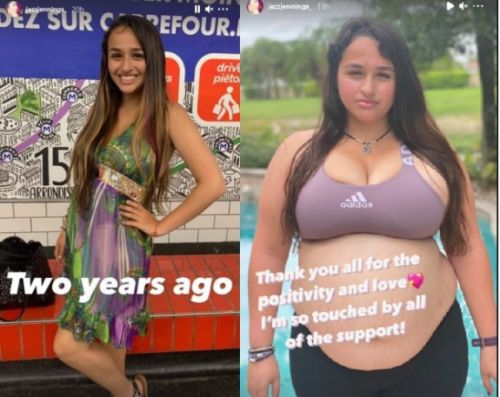 She thanked her fans for their support following her post.
"Thank you all for the positivity and love," she wrote. "I'm so touched by all of the support."
In recent months, Jazz has not posted many photos to Instagram that show her full body. In April, though, she posted a video showing herself running and received plenty of hateful comments and remarks about her weight gain.
"Please Jazz, don't get fat!" someone wrote. "That's sad."
"How'd you gain so much weight?" Another person commented.
Earlier this month, Jazz announced that 'I Am Jazz' will return to TLC for a seventh season.
(Photos: Instagram; TLC)