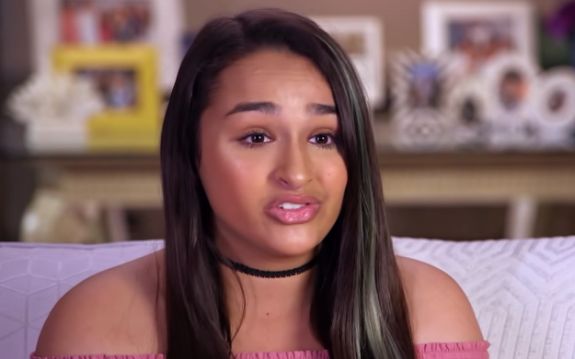 Jazz Jennings was all smiles on Thursday, giving her fans the first update since she had her much-anticipated gender confirmation surgery.
The I Am Jazz star, who had previously stated that her surgery was scheduled for June 26, seems to be recovering well, according to her most-recent social media post.
"I'm doing great, thanks for all of the love and support," Jazz tweeted, along with a photo showing her smiling while wearing what appears to be a hospital gown.
Earlier this month, Jazz discussed the surgery in a video posted to her YouTube channel.
"I am so looking forward to it," Jazz said of the surgery in the YouTube video. "I have been ready for this my entire life."
She also talked about how excited she was to be having different genitalia.
"Like penis to vagina! That's some serious s**t, y'all!" the 17-year-old said. "I can't believe I'm gonna have a vagina!"
In her social media update on Thursday, Jazz did not reveal many details of her surgery, but she had previously talked about why her surgery was going to be different from most other gender confirmation surgeries. Since she started taking testosterone blockers very early in life, she never officially went through puberty. Her surgeons were worried that, because of this, Jazz may experience complications.
"Because there was a lack of tissue [down there] they didn't have enough material to construct the entire vagina, so they're using a special procedure where they extract my peritoneal lining…They take that out laparoscopically through my belly button or whatever. They use that and harvest that and use that to make the vaginal canal. It's better because it looks like real vagina tissue and it feels more like real vagina tissue."
It is not yet known if Jazz's surgery will be part of the fifth season of 'I Am Jazz,' but it's very likely, as she has been passionate about sharing her experiences with other transgender teens and their families.
"Seeing our show kind of helps them figure out what steps they could take to help their kids and what the journey might look like in the future," Jazz has said.
TLC has yet to officially confirm Season 5.
UPDATE! Former Counting Onstar Derick Dillard, who has frequently bashed Jazz and other members of the LGBTQ community on Twitter in the past, is calling Jazz's surgery a form of "child abuse." Click here to read what Derick said about Jazz.
(Photos: TLC, Instagram)