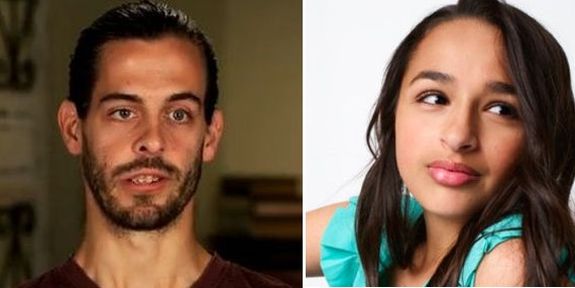 Here he comes again!
Former Counting On star Derick Dillard hit the keyboard on Thursday, eager to once again share his thoughts on the life of transgender teen reality star Jazz Jennings. Derick, who has been very vocal about his disapproval of transgender individuals (even calling them "mentally ill" at one point last month), spoke out when Jazz provided an update after having her gender confirmation surgery earlier this week.
In addition to reposting an article that stated that the I Am Jazz star was doing great after her surgery, Derick made sure to let his followers know he disapproved of the media promoting her surgery.
This kind of thinking should not be encouraged by media. A system that allows this kind of child abuse is clearly broken. https://t.co/0I38yakHnf

— Derick Dillard (@derickmdillard) June 29, 2018
"This kind of thinking should not be encouraged by media," Derick, who is married to Duggar daughter Jill, tweeted on Thursday. "A system that allows this kind of child abuse is clearly broken."
The tweet, which remained on his Twitter timeline as of press time, got the Duggar son-in-law a lot of backlash.
"The Duggar women are teen brides, forced to breed their whole lives, and allowed no education and career. That's abuse," one person wrote in response to Derick's tweet.
"You know Derick, I agree with you, but do we need to address it every time a story comes out like this?" another person wrote. "This is a lack of discernment on your part considering this got you in hot water with previous employers. By all means, proclaim the Gospel, do so wisely, though."
As The Ashley previously reported, TLC ended its relationship with Derick after he posted a string of tweets last year attacking Jazz and the transgender community. (He has maintained that he was not fired from 'Counting On' and chose to leave the show on his own.)
Since getting the boot from TLC, Derick has continued to post tweets about TLC reality TV shows that discuss the LGBTQ community. Last month, he targeted Lost In Transition, stating that the show, which follows married couples dealing with the transition of one partner, should not celebrate transitioning people, as they are mentally ill.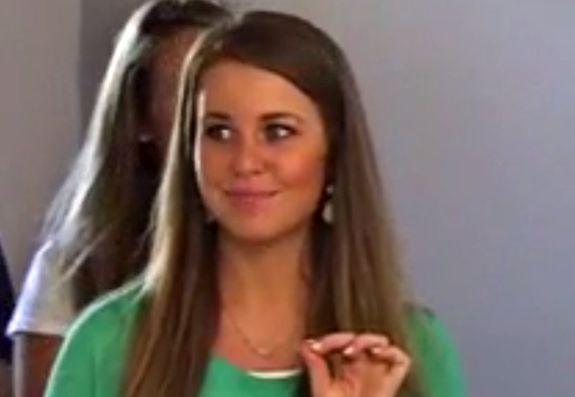 In April, he attacked another TLC reality show, calling designer Nate Berkus's new show Nate & Jeremiah By Design (which features his husband, Jeremiah Brent and their daughter Poppy) "a travesty of family."
"[Their lifestyle] affect(s) this poor child, as well as what perversions are celebrated," Derick wrote. "If it were adultery, I doubt a network would be so quick to focus on the reality of it as if it were OK."
Derick's wife, Jill, has remained relatively silent in regard to her husband's frequent rants against the LGBTQ community. However, last month she posted a message to Instagram that seemed to be her response to what Derick has said in the past.
(Photos: TLC, Instagram, Twitter)