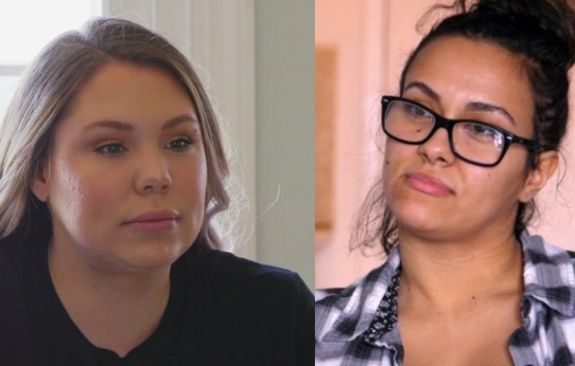 Briana DeJesus made it clear that she planned to fight back against her longtime nemesis Kail Lowry in the defamation lawsuit Kail filed against her last month, and now the Teen Mom 2 star has filed her response to Kail's lawsuit in court. On Monday, court docs filed by Briana and her legal team call Kail's claims "meritless." She also insists that she got some of the info in question straight from Kail's ex, Chris Lopez!
"It is meritless and directed exclusively at protected speech on a matter of public concern brought for the purpose of harassing and trying to silence a critic," Bri and her legal team claimed in the court docs filed in response to Kail's lawsuit. (The Instagram account @WaWaMelen was the first to publish the court docs.)
As The Ashley previously reported, Kail is suing Briana over statements she made about Kail in an interview with a clickbait site, as well as on Instagram Live. During the interview in question— which Briana gave to Celebuzz on June 9—Briana claimed that Kail "physically beat" Chris (who is the father of Kail's sons Lux and Creed), and broke into and entered the home of Chris' mother. Kail denied Bri's assault and breaking-and-entering claims.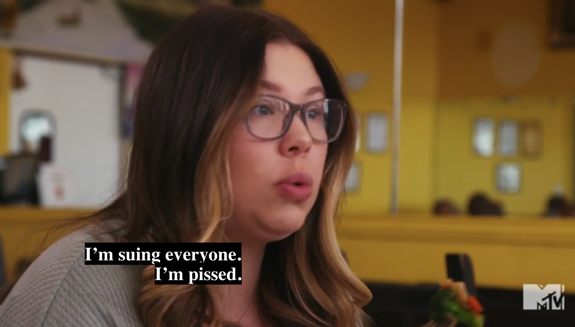 Bri, in turn, hired a high-powered attorney known for defending clients in defamation lawsuits.
In the court documents– which use Briana's real last name (which The Ashley has previously reported is "Soto"), Bri and her legal team state that Kail's complaint is "a classic SLAPP suit."
(FYI— "SLAPP" stands for "Strategic Lawsuit Against Public Participation," and is defined by anti-SLAPP.org as lawsuits "used to silence and harass critics by forcing them to spend money to defend these baseless suits."
"SLAPP filers don't go to court to seek justice. Rather, SLAPPS are intended to intimidate those who disagree with them or their activities by draining the target's financial resources," the site claims.
Here, The Ashley will do her best to breakdown Briana's response to the lawsuit filed against her by Kail.
Briana's Claims She Has Truth on Her Side: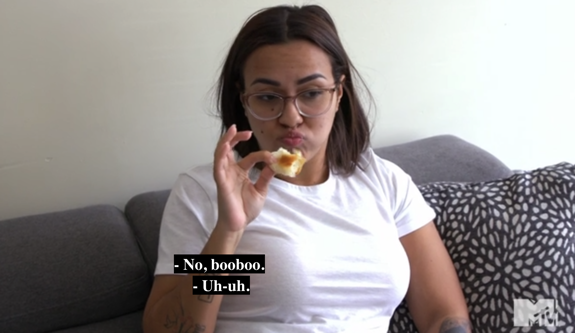 In the court documents, Briana claims that her statements did not defame Kail by talking about her getting arrested for assaulting Chris.
"[Kail] verifiably was arrested for this, and her arrest garnered media attention," the court paperwork reads. "Lowry cannot show falsity, she cannot show actual malice…"
Briana— who is asking the Kail's lawsuit be dismissed and that Kail be forced to pay Briana's legal fees and costs– then states that Hollywood Life obtained the police report from the alleged incident involving Kail and Chris back in 2020. The website quoted from the police report, which stated that Chris claimed Kail struck him "several times with a closed fist" after she found out he had cut their son Lux's hair. (Kail denied the claims.)
Later in the court paperwork, Briana says none of her statements on Instagram that Kail complained about "are even conceivably false."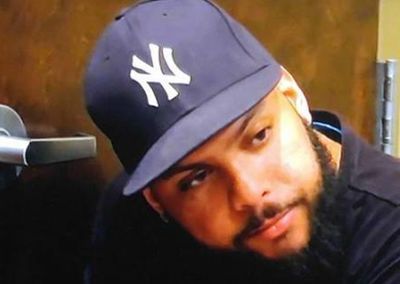 Briana states that she talked about how Kail could be filming about a "domestic abuse situation" with her baby daddy [Chris], which in the paperwork Bri says is true, since Kail was, indeed, arrest for offensively touching Chris during the alleged incident.
"Lowry cannot dispute that this occurred," the papers state. "There is nothing defamatory about these statements."
As for Briana's claim that Kail broke-and-entered, she states that even though Kail wasn't arrested or charged for this alleged crime, "there is no material difference between this claim and the unequivocally true fact that Lowry was arrested for attacking Lopez."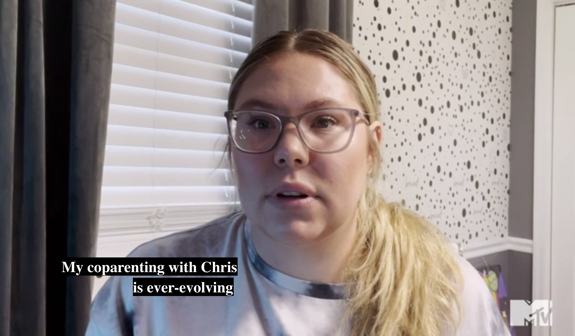 Briana says her statements about the incident as a whole made it clear that the alleged breaking-and-entering was part of Kail's alleged attack on Chris, and not part of a separate incident.
The documents then provide justification that Kail qualifies as a public figure. She states that she did not state that Kail did attack Chris; she stated that there were allegations that Kail attacked Chris. She claims that Kail cannot prove that Bri acted with "actual malice" while making these statements.
Briana Claims She Got Info on the Incident from Chris: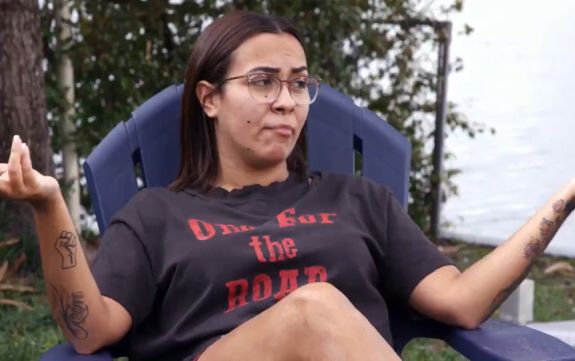 In the court documents, Bri also claims that she got the info she reported during her Instagram Live and in the interview from Chris himself!
Briana states that she "spoke with [Chris] Lopez prior to publishing her statements" regarding Kail allegedly breaking and entering into Chris' mom's house.
"Lopez told her that Lowry had broken and entered into his mother's house as part of her assault on Lopez," the documents state. [Briana] considered Lopez to be a credible source of information, as he was a first-hand witness to these events and his claims appeared sufficiently credible for Lowry to be arrested."
Briana Claims Kail Didn't Follow Proper Protocol For Filing a Lawsuit: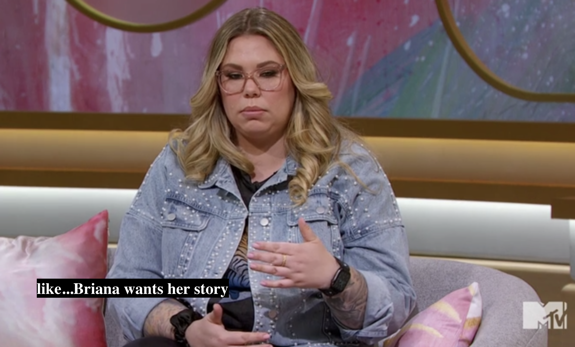 The court paperwork states that Kail "cannot even show that she complied with the pre-suit notice requirements of Florida." The state requires a pre-suit notice to be sent to the defendant before the Complaint can be filed.
The documents go on to state that before she could bring about a libel/slander lawsuit, Kail was required to serve written notice to Briana at least five days before filing, informing Briana which statements/interviews/etc. Kail felt were defaming or false.
"Lowry did not provide pre-suit notice to [Briana], nor did she allege to have done so," the documents state. "Her failure to comply with this requirement 'requires dismissal of the complaint for failure to state a cause of action."
"The court is bound to dismiss Lowry's suit and award [Briana] her attorney's fees."
Briana Claims What She Said Falls Under "Free Speech":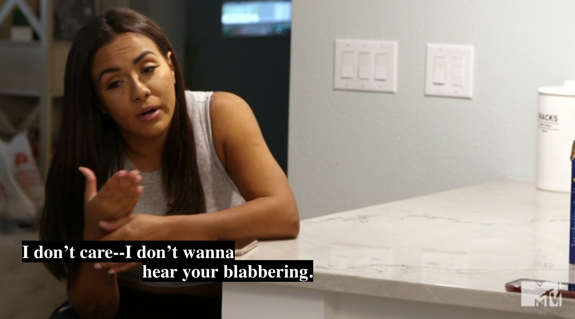 "Lowry's Complaint was filed primarily because [Briana] exercised her constitutional right to free speech in connection with a public issue," the documents state, adding that they qualify for anti-SLAPP protection.
"The lifestyles and conduct of well-known public figures and celebrities constitute an issue of public interest."
Briana claims that Kail's arrest had already been covered by numerous media outlets back in October 2020, long before Briana discussed it online in June 2021.
"Third party media entities had previously reported on Lowry's arrest and the status of the criminal case against her," the documents state.
Briana goes on to say that, whether or not Kail broke into Chris' mom's house and attacked Chris is "immaterial" because what Briana said in the Instagram post rings true: that Kail was purposely hiding this event which "unquestionably affected her family life" but she did not film it for 'Teen Mom 2.' (Briana's Instagram post and interview were mainly about how certain cast members hide the embarrassing and controversial parts of their life and refuse to film them for the show. You can watch some of the Instagram Live in question below!)
View this post on Instagram
The documents go on to say that Briana has met the burden of proof to qualify for anti-SLAPP protection and now Kail must show that her "defamation claim has merit."
"She cannot meet this burden," the docs state.
In order to show defamation actually happened, Kail must show that a defamatory statement made by Bri was published; that what Briana said about her was false; and that Bri acted knowing that what she was saying was false (or that she showed a "reckless disregard" for the truth).
Kail must also prove that she suffered actual damages due to what Briana said about her. (As The Ashley previously reported, Kail is asking for $30,000, a jury trial and that Briana pay her "reasonable costs and attorneys' fees."
Last month, a rep for Kail released the following statement to E! News.
"Kail is disheartened by the recent untrue statements made by her fellow castmate, Briana Dejesus, concerning Kail's absence from a recent episode and involvement in crimes that she never committed," the statement read. "Kail takes these statements very seriously. After necessary self-reflection, Kail has decided to handle this situation with Ms. Dejesus by exercising her legal right to protect herself and her brand in Court."
On Tuesday, Briana released a statement to Celebuzz regarding her response to the lawsuit.
"I think my lawyer did a fine job of explaining my position in the brief we filed," Briana told the site. "If anything in that is not clear, you may direct questions to him. Aside from that, I will just say that I think this lawsuit was not a good use of the court system, and I look forward to the judge seeing it for what it is, and ending this as quickly as the judge can.
"My family emigrated to this great country because we were seeking freedom," Briana continued. "The greatest freedom we have is the First Amendment. If someone wants to sue me for exercising my First Amendment rights, they are not only coming after me, but after the generations of freedom-seeking people who have made this the greatest country in the world. None of us will accept this without a fight."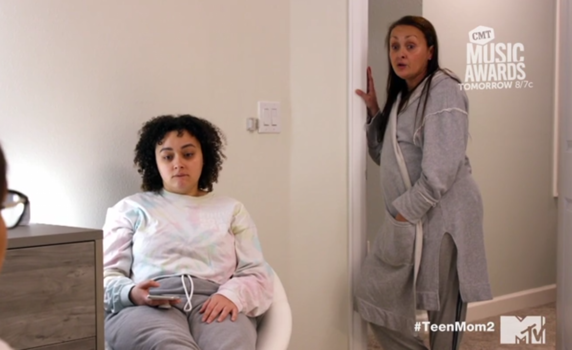 RELATED STORY: 'Teen Mom 2' Season 10B Ends With the Show's Worst Ratings Ever: A Look At the Numbers (Exclusive!)
(Photos: MTV; Instagram)