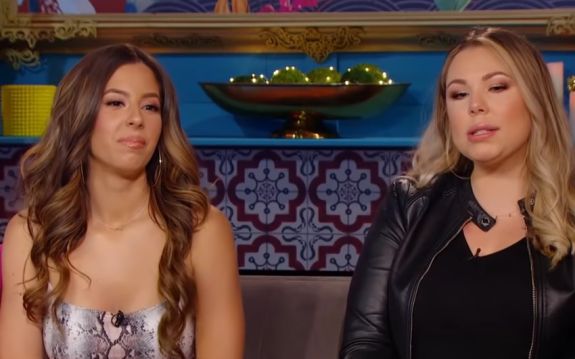 Their podcast is called Baby Mamas No Drama but there is plenty of drama going on between Vee Torres and Kail Lowry right now.
The Teen Mom 2 stars— who have baby daddy Jo Rivera in common—are currently at odds, and their feud is now affecting their joint podcast. After Kail told listeners on July 6 that she would be continuing with the podcast solo, Vee hit Instagram Stories on Wednesday to dispute Kail's claims. She discussed her absence on the podcast, which she has been recording with Kail since September 2020.
"Me and Kail decided that we're going to kind of do episodes separately until we get our s**t together," Vee said.
During the most-recent episode of the podcast, Kail hinted that there was a lot of baby mama drama going on between her and Vee. While recording with her co-star Leah Messer, Kail pointed out that "it's just me today…baby mama," blaming her going solo on "scheduling conflicts and some other things."
View this post on Instagram
Later in the podcast, Kail said that, right now, it was "baby mama, all drama" between her and Vee.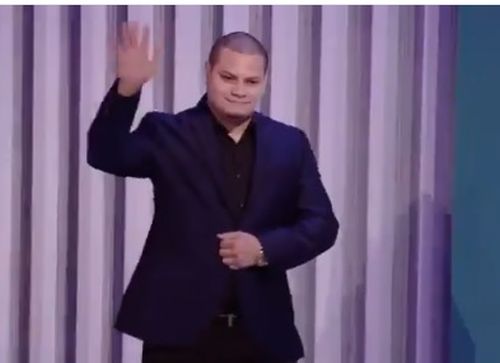 "Things have transpired in the past week or so, so I think I'm going to continue the podcast by myself," Kail said.
After the episode was posted, fans expressed their sadness on Instagram about Vee no longer being part of the podcast. However, on Wednesday, Vee made it clear that she is still very much part of the podcast, despite Kail declaring that she would be doing it by herself. (You can watch Vee's video below!)
"So many people were DMing me and asking what happened to me on the podcast," Vee said on Instagram Stories. "I'm doing an episode so I'll be on Tuesday. It would just be me and my best friend. We're going to do an episode."
She then addressed where her relationship with Kail stands.
"There's a lot going on, but, like, we're fine," Vee said. "I'm actually filming with her later or whatever…We're OK. I just don't want you guys to worry too much. We just, we have to work through some things. It's normal but, um, the show must go on. So I'll be having my own episode next week and then she'll have her own episode with [her friend] Toni.
"But we are still here and we're still gonna podcast…Don't worry guys, everything is fine."
As 'Teen Mom 2' fans will remember, Kail and Vee did not get along for years after Vee began dating Jo (who is the father of Kail's oldest son Isaac and Vee's daughter ViVi). They eventually became friends, and on the premiere episode of the podcast, they talked about why it was difficult for them to get along.
"[Because of 'Teen Mom 2'] we have to relive things over and over," Vee said in September 2020. "So it would piss us off even more to see it on [the show]. Or, like, if there's something that you said or I said, and we could have already squashed the beef, it comes up again [on the show] and we get pissed again…we got over that.
"We were so young going through all of that, and now we're older and we know how TV works," she continued. "We know how to handle ourselves. We know what to say and what not to say."
Back in Season 3, after Jo began dating Vee, Kail called her a "hoodrat." Their feud continued for years.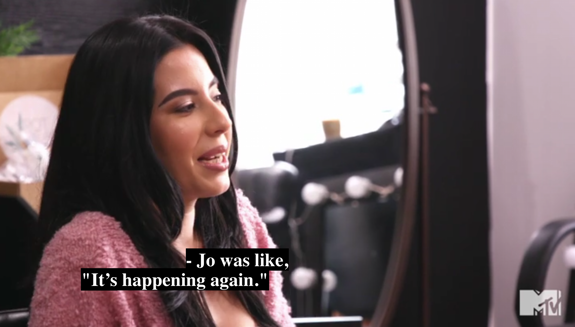 This is not the first time Kail and Vee have stopped podcasting together due to a fight. Back in April, Jo's dueling baby mamas took a two-week break from each other after getting into a feud over co-parenting issues.
"We haven't podcasted in some time [together] because we were having some internal conflict," Kail said after she and Vee made up. "We were having some internal issues. We were having some co-parenting bumps in the road. We took the time to podcast with other people and took a break and worked it out, and now we're back."
"It just goes to show it's always up and down, a work in progress always…" Vee said of their relationship. "We just still needed some space just to figure out both of our s**t, like separately, which is totally normal. And I feel like that's healthier to do than to come together and act like everything's okay."
View this post on Instagram
Kail has yet to address what Vee said on Instagram on Wednesday. However, Vee and Kail both posted that they were at lunch together, and the lunch was being filmed, assumingly for 'Teen Mom 2.'
You can watch Kail and Vee rehash their relationship on this 2019 Reunion episode of 'Teen Mom 2.'
RELATED STORY: Kail Lowry Addresses 2012 'Teen Mom 2' Scene Where She Pushed Her Ex-Husband Javi Marroquin: "Something I Will Regret for the Rest of My Life"
(Photos: Instagram; MTV)