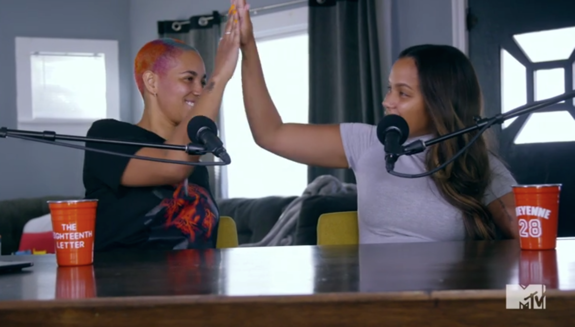 From birthing babies to ranting on Instagram, the stars of the 'Teen Mom' franchise (both past and present) have been keeping themselves busy lately! In an effort to get you up-to-date on the latest Teen Mom OG and Teen Mom 2 news, The Ashley brings you the Teen Mom News Pile.
Here are some of the major (and minor but interesting) 'Teen Mom'-related things that have happened over the last week or so…
Cheyenne's sister R gave birth to a baby & gave him a name longer than one letter.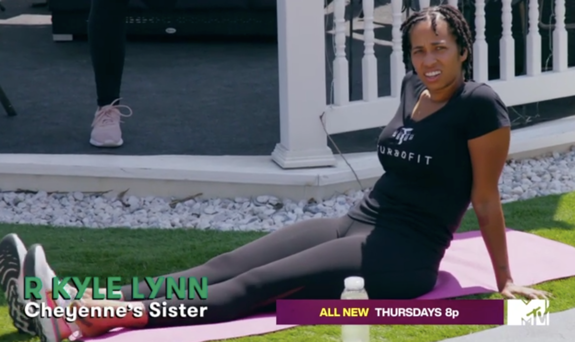 R you ready to meet the newest member of the 'Teen Mom' family?
R Kyle Lynn Floyd, sister of 'Teen Mom OG' star Cheyenne Floyd, welcomed her second child on Thursday, announcing the baby's birth— and his non-one-letter name— on Instagram over the weekend.
"Extremely thankful for a safe delivery, healthy baby boy, and the blessings + favor to come. All praises to the most high," R wrote on Instagram.
The baby was given the name Zaire Rhys Floyd-Nwigwe. He weighed in at 7 lbs., 13 oz. and measured 22 inches long at birth.
View this post on Instagram
Baby Zaire joins big brother Baaz. Both boys share the same father, Mezie Nwigwe, whom R confirmed on her podcast is not in a relationship with her, and never has been. R has stated that her relationship with Mezie is a "complete s**t show" and that this pregnancy wasn't planned.
Cheyenne was apparently at the hospital visiting her sister and new nephew, writing on Instagram over the weekend, "My greatest titles are Mommy & Auntie. My 2nd nephew is here safe & healthy! All praises to the most high.."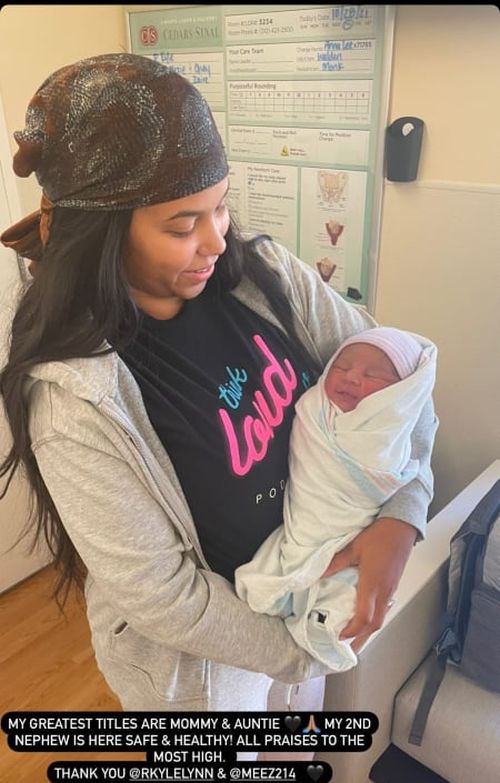 Briana DeJesus and Kail Lowry are set to face off in court.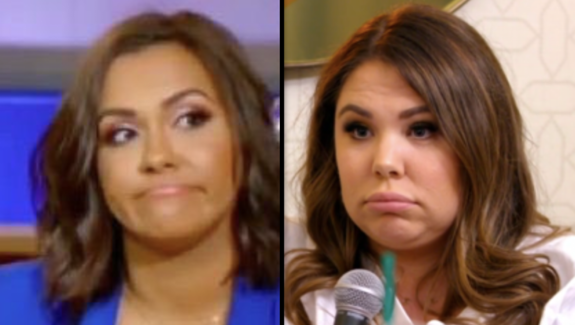 'Teen Mom 2' stars Briana DeJesus and Kail Lowry will take part in a Reunion of sorts in January– without longtime Reunion host Dr. Drew Pinsky– when they head to court for a hearing regarding the defamation suit Kail filed against Briana in June, The Sun reports.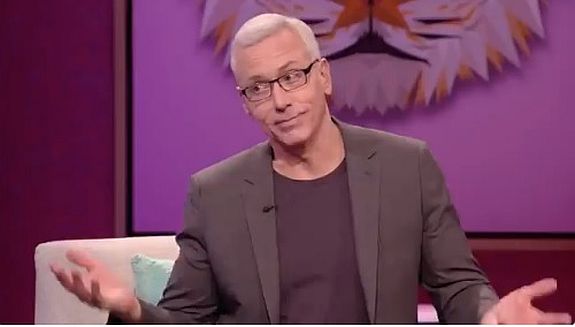 As The Ashley previously reported, Kail is accusing Briana of defaming her, claiming that an interview Briana gave to a clickbait site in June caused harm to both Kail and Kail's brand.
Briana stated in the Celebuzz interview that Kail "physically beat" Chris Lopez– the father of Kail's youngest sons, Lux and Creed– and broke into and entered the home of Chris' mother. (Kail's rep denied these allegations in October.)
Kail went on to deny the allegations Briana made in the June interview and accused Briana of using her to "gain additional media attention for herself."
In response to Kail's defamation lawsuit, Briana– who claimed to have received the information about Kail via Chris himself– filed an anti-SLAPP (Strategic Lawsuit Against Public Participation) motion in August to have the case dismissed.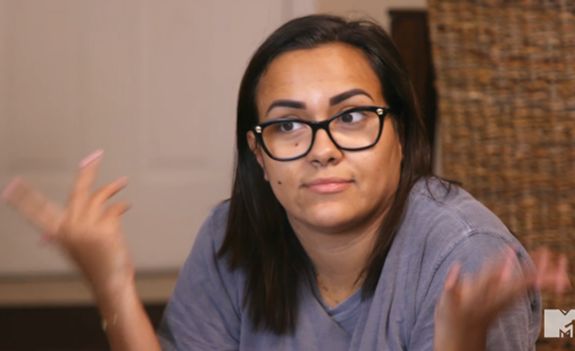 The following month, Kail filed an opposition to Briana's request for a summary of judgement.
According to The Sun, the January 14 hearing is to rule on Briana's motion, which protects a person's freedom of speech.
Nathan Griffith is officially on OnlyFans.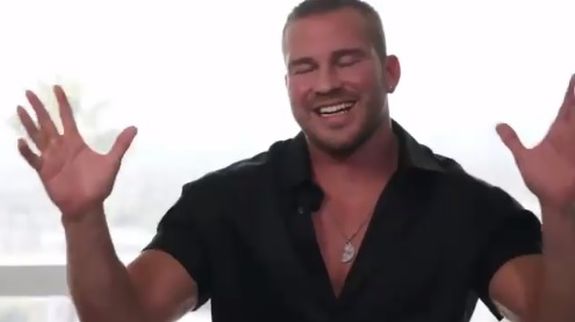 Everyone's favorite shaved-back, former 'Teen Mom 2' dad has officially joined OnlyFans, because according to him, the content is in high ("HIGH! HIGH"!) demand.
Last month, Nathan Griffith, Jenelle Evans' second baby daddy/one-time soulmate, teased the idea on Instagram while asking followers for their input. He claimed that his OnlyFans would provide his fans with fitness tips, eating strategies, "stupid things I do" and more.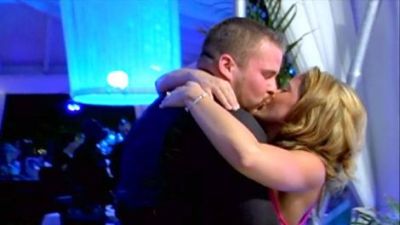 While he has promised to post at least some form of nude content (including plenty of shirtless flexing pics), he said last week he wasn't sure if he would do nudity, so we'll have to wait to see if he plans to share pics of his infamous "P-bug."
Anyway, on Monday Nathan confirmed that he has officially joined the subscription social media site. He did this, of course, by posting a quick clip of himself in the shower. He also promised "workout tips, diet and much more random stuff" could now be found on his OnlyFans page.
Much more content coming within the week. Just started so I'll run a promo. https://t.co/KvWiLrCrRX pic.twitter.com/WehNamh0jB

— Nathan J. Griffith (@GroundLevelUp) November 1, 2021
A quick glance at the content already posted by Nathan shows some actual fitness and diet tips.
Nathan joins other current and former 'Teen Mom' franchise members who have already joined OnlyFans, including Briana DeJesus, Jade Cline and Kail Lowry (who claimed last year that she made some money selling feet pics and then ditched the site.)
No word yet if we will be "treated" to sexy time pics of Nate's hooves.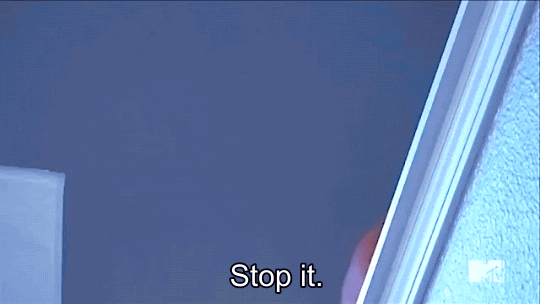 In addition to (possibly) hocking spray-tanned nudes on the net, Nathan is reportedly pursing full custody of Kaiser a career in MMA. The 33-year-old former Marine made this announcement last month while discussing his PTSD diagnosis and Traumatic Brain Injury, which he claims left him fully disabled.
Ryan Edwards calls out haters for criticizing his parenting; insists he's not a white privileged "s**tbag."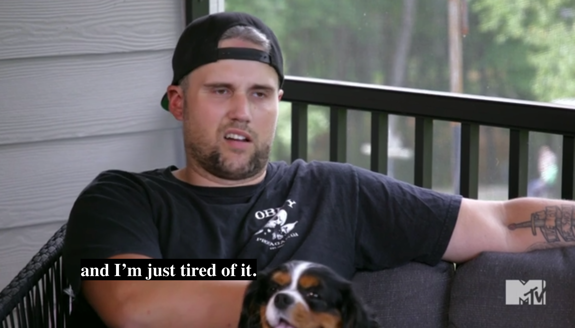 Ryan Edwards reached his breaking point late last week after his wife, Mackenzie Edwards, posted a photo of him with his daughter, Stella.
"Pretty rare that we get 1 on 1 time with each of our kids… but when we do it's perfect," Mackenzie captioned the photo, which was met with comments criticizing the former 'Teen Mom OG' dad.
The comments evidently didn't sit well with Ryan, who contributed a comment of his own, in which he defended himself and…discussed the state of our country.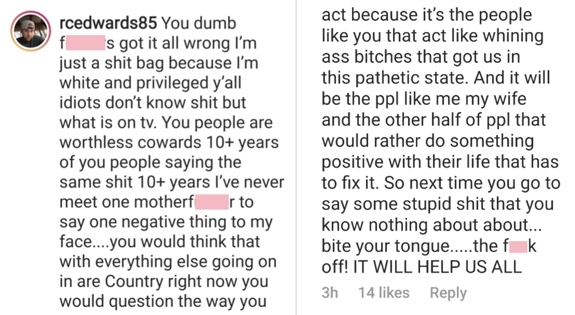 "You dumb f**kers got it all wrong I'm just a s**t bag because I'm white and privileged y'all idiots don't know s**t but what is on tv," Ryan commented on Mack's post. "You people are worthless cowards 10+ years of you people saying the same s**t 10+ years I've never meet one motherf**ker to say one negative thing to my face…. "
Ryan went on to blame his haters– or "whining ass bitches"– for putting the country "in this pathetic state," claiming he and Mack are the ones who will end up fixing it. (Or something along those lines…)
" …And it will be the ppl like me and my wife and the other half of ppl that would rather do something positive with their life that has to fix it," he wrote. "So next time you go to say something stupid s**t that you to say some stupid s**t that you know nothing about… bite your tongue…..the f**k off! IT WILL HELP US ALL"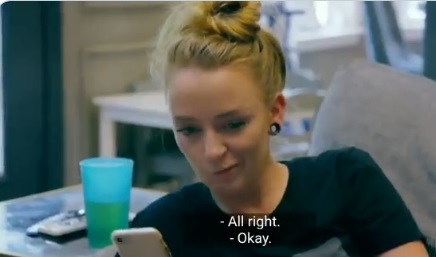 Not long after Ryan's rambling rant, Mackenzie disabled comments on her post.
To catch up on more recent 'Teen Mom' news, click here!
(Photos: MTV; Reddit; Instagram; Twitter)