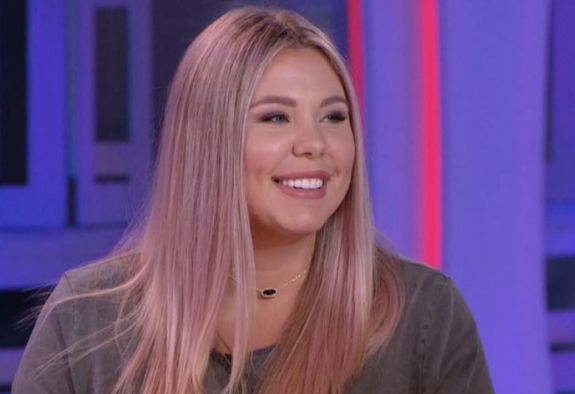 The newest baby in the Teen Mom 2 crew has a name!
Kail Lowry, who gave birth to her fourth son last week, took to Instagram on Monday to reveal the name she has chosen for her baby boy: Creed!
The 'Teen Mom 2' star—- who is already mom to sons Isaac, Lincoln and Lux— posed with her baby next to a blanket personalized with the name "Creed."
"C R E E D • guiding principle," Kail captioned the pic.
In an interview with E! News, Kail revealed that the baby's middle name is Romello, and that his first name was inspired by the 2015 movie "Creed."
The public's reaction to Creed's name was relatively positive, based on the comments left in her Instagram post.
"Love the name, it's savage!" one person wrote.
"Cool name," another wrote. "Unique but not bizarre."
Kail's 'Teen Mom' franchise co-stars offered positive comments as well.
"And you look damn good…" wrote Teen Mom: Young and Pregnant star Ashley Jones.
"Little hunnnyyyy," commented Chelsea Houska.
Earlier this week, Kail posted some semi-covered photos of the baby, and answered questions about Creed's birth, which happened at home. When asked how her delivery went, Kail told a follower during a Q&A Instagram session, "It was an experience I'm very thankful for."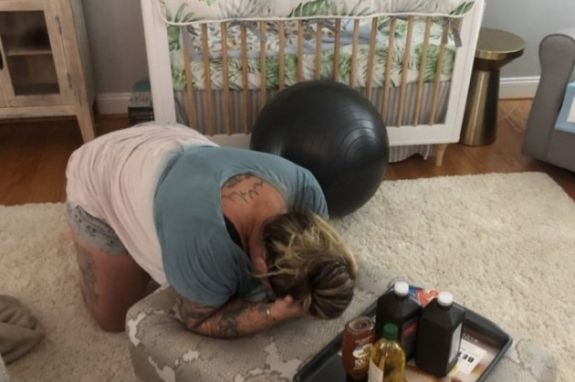 "Everything was on my terms. What my body was telling me to do. I wasn't connected to a bed. I didn't have to prevent myself from pushing when I felt I had to, didn't have to push when my body didn't have the urge. I controlled everything."
Creed's father— Chris Lopez— has met Creed. Last week, he posted a photo of the baby, along with Lux (who is also his son), to his Instagram Stories. On Saturday, he hopped on Instagram Live to reveal that baby has light eyes. It's unknown if he had a hand in naming Creed or not, though. (Creed was given Chris' last name of Lopez, Kail has confirmed.)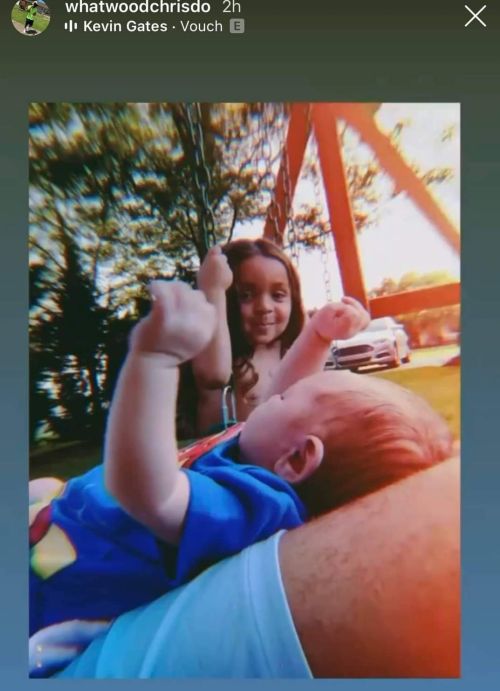 Kail stated that baby Creed got a little beat up during his birth, suffering some swelling and a bruised eye, which was one of the reasons she did not reveal his face until now. He weighed in at a hefty 8 lbs., 15 oz., making him the largest of her four boys at birth.
She also stated that Creed, physically, is the "opposite of Lux," despite Lux and Creed being full biological siblings.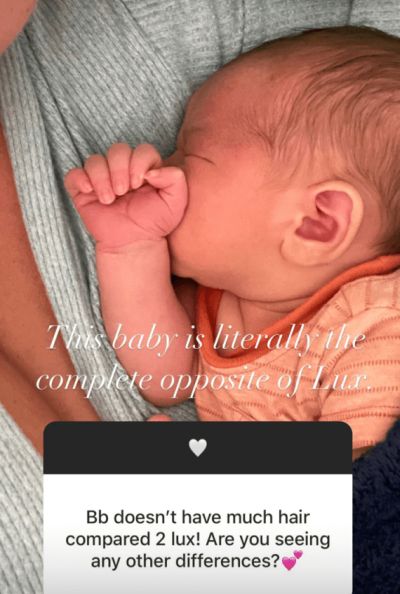 Kail revealed that she planned to self-film the baby's birth, so there's a good chance we will see footage of it on an upcoming episode of 'Teen Mom 2,' although the upcoming Season 10 season may not include it, being that it will begin with footage that was shot in the fall of 2019. (The Ashley will have more info on this soon!)
RELATED STORY: 'Teen Mom 2' Star Kail Lowry Shares First Photos of Newborn Son: See the First Photos of Baby No. 4!
(Photos: MTV; Instagram)