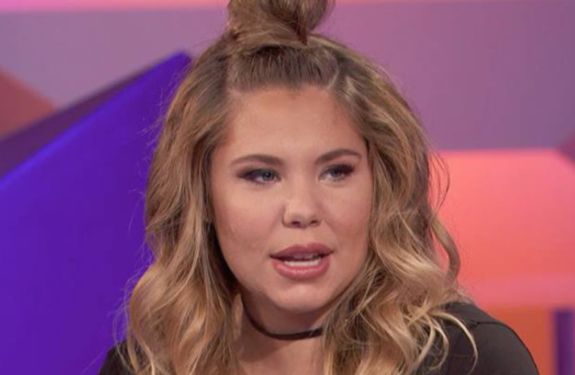 Kail Lowry is due to give birth to her fourth child later this month…but she recently confirmed that this may not be her last child. In fact, she says she'd be OK with popping out two more kids!
During the most-recent episode of her Coffee Convos podcast, the Teen Mom 2 star discussed her plans to give birth to her fourth son at home, and revealed that she has not ruled out the possibility of having more children…until she reaches six!
"I don't think I would have ever pictured myself 10 years ago when I had Isaac having four kids," Kail told her co-host Lindsie Chrisley.
When Lindsie said she can picture Kail having six kids, Kail stated that it's not out of the question.
"Six is my max," Kail said, later adding, "I'm not confirming or denying, I'm just saying I would not have more than six."
Lindsie said that she questions someone's "mental stability" who wants to have six kids, but Kail explained her reasons behind wanting to have a large litter of children.
"I've said it before…I just didn't have siblings or family before, so, like, having a big family…since I started having kids, I always wanted my kids to have siblings."
Kail— who is already the mother of Isaac (with ex Jo Rivera), Lincoln (with ex-husband Javi Marroquin) and Lux (with sorta-ex Chris Lopez), admitted that having six kids would further complicate her already complicated blended family situation, though. She revealed that she still has no relationship with Lauren Comeau, who is Javi's girlfriend and the mother of his second child, Eli.
"I still don't have a desire to [have a relationship with her]," Kail said. "However, that being said, Eli is Lincoln's brother, so I would never want to make it harder for [Lincoln] to have a relationship with his brother."
Kail then turned the conversation to Chris, who is the father of her third son Lux, as well as the baby she's currently pregnant with.
"If Chris were to have kids with someone else, that would be really, really difficult for me," she said. "But I definitely think that, ultimately, when push comes to shove, I would put Lux's relationship with his siblings first. I mean, maybe not right away, but I definitely would come around to it, just because I want them to have that relationship with their siblings."
Kail, who is planning to give birth to her fourth child at home, also talked about her delivery plans, which may include giving 'Teen Mom 2' viewers the opportunity to watch her shoot the kid out in the comfort of her own home.
"I definitely want to do a home birth, and I'm going to film it…I hope," she said. "I say that now, but when I'm in active labor I don't know what I'm going to do."
This will be the first time a home birth is shown on any of the 'Teen Mom' Franchise shows. While Kail said she is willing to let viewers watch her birth the baby, she is not willing to have a large film crew at her home to capture the Kodak Moment.
"They've never seen a home birth," Kail said. "I told one of the producers, 'I'm definitely willing to film it as much as I can on my own, but I do not want the crew there.'"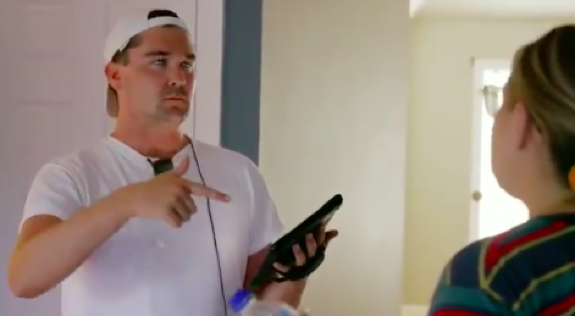 Her reasoning for cutting out the crew has nothing to do with modesty, though. Instead, Kail said it was due to her being worried about having a newborn around a lot of people during the COVID-19 pandemic.
"It's not something I'm OK with, but they seem to be on-board," she said. "I would love to film it, just to have my own personal video of it."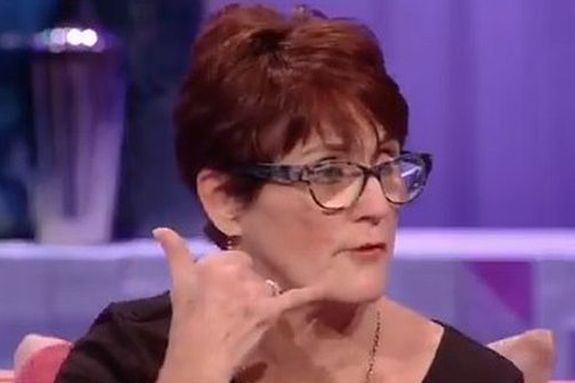 The birth footage will be shown on the upcoming 10th season of 'Teen Mom 2,' which The Ashley has heard will likely air late this summer.
Listen to the full episode of Coffee Convos below!
RELATED STORY: 'Teen Mom 2' Stars Kail Lowry & Briana DeJesus Engage in a Father's Day Feud: Briana Calls Kail Out for Having Three Baby Daddies & Getting "Knocked Up" Again
(Photos: MTV; Instagram)