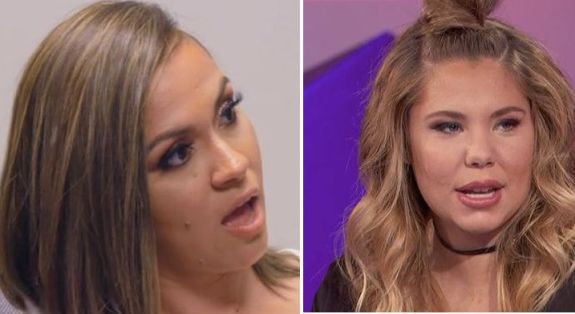 Kail Lowry wished Devoin Austin a happy Father's Day on Sunday– and her nemesis (and Devoin's baby mama) Briana DeJesus was not happy about it!
Kail's holiday greeting prompted Briana to launch into a full-on tirade, calling Kail out for having three baby daddies, and for getting pregnant again. Briana also told Kail (via a clickbait interview, naturally) that she does "not envy her life" and clarified that she is not interested in boinking any of Kail's baby daddies (going forward, anyway).
Let's get ready to ruuuuumble, Teen Mom 2 feud-style!
The 410th round of the "Kail vs. Bri" showdown started when Briana shared a screenshot someone sent to her from an Instagram Story, giving her (and all single moms) a Father's Day shout-out.
"Happy fathers day to all the fathers but Happy fathers day to the single mothers out there who play both roles, y'all all right with me," the post read. "Happy fathers day [Briana DeJesus]."
Even though Kail wasn't mentioned in the post, she decided to chime in anyway after a fan account reposted the screenshot. For her contribution, Kail opted to stir the pot by wishing Devoin— who is the father of Briana's oldest daughter Nova— a happy Father's Day.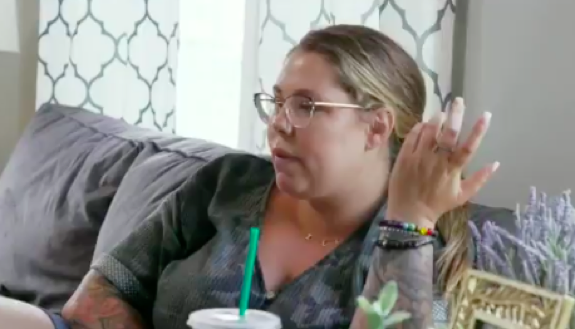 This act resulted in a fan suggesting that Briana was communicating with Kail's baby daddy Chris Lopez – or rather suggesting that Briana was "in Chris's DMs," as the kids say.
Instead of shutting down or addressing the rumors about Chris, Kail not only tagged him in the Father's Day post, but also suggested that fans ask him if he is, indeed, having sexy time with Briana.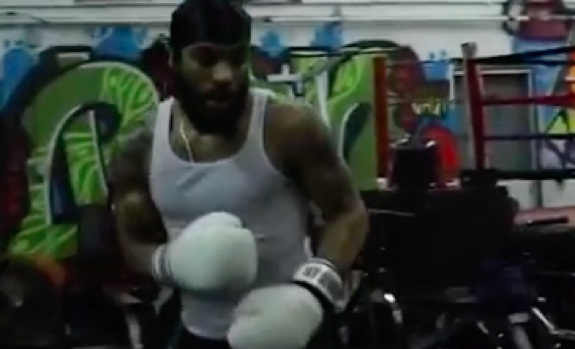 In response to the social media spectacle, Briana said Kail had acted "messy and inserted herself in my life, yet again." She then turned to Champion Daily to discuss her new drama with Kail, and to demand her 'Teen Mom 2' co-star to stay out of her life (and off her baby daddy's Instagram, apparently…)
"When I was tagged in a photo that I reposted saying 'Happy Father's Day to the single mothers out there who play both roles' wishing me a 'happy Father's Day' this had NOTHING whatsoever to do with Kail," Briana told the site, adding that she was not happy to see Kail's comment to Devoin because she knew Kail only did it to piss her off.
"Of course Kail had to be Kail and go commenting 'Happy Father's Day Devoin' and tag him," Briana said before addressing Kail directly. "Girl, for someone that says you don't want anything to do with me, you certainly seem to want to play the game. So you wanna play? Let's play."
DUN! DUN! DUN!
Briana went on to blast Kail for having three babies daddies (compared to her own two), and rub some salt in the wound left from when she was dating Kail's second baby daddy, Javi Marrioquin, a few years back. (It was later revealed that Javi was boinking both Kail and Bri at the same time, and was also seeing his current girlfriend Lauren Comeau as well.)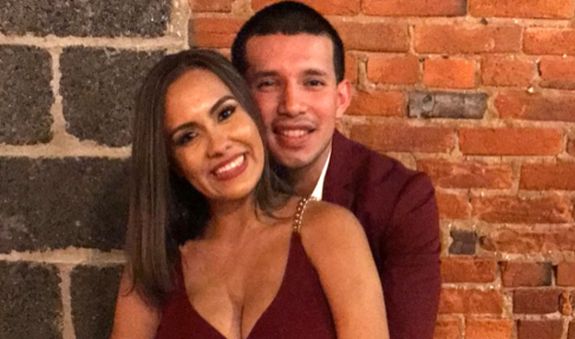 "You have THREE baby Daddies, one of whom took an interest in me while he was still doing you and his current baby Mama," she said. "We both got played. Stop acting like the victim at this point and give it a rest."
Briana told Kail that she had no reason to still be "hung up on hating" her over their shared Javi history.
"I do not want Javi back," Briana assured Kail. "He's all yours! Have him! Enjoy him! But stop trying to fight with me simply for the fact that you're still bitter about drama that is YEARS old at this point."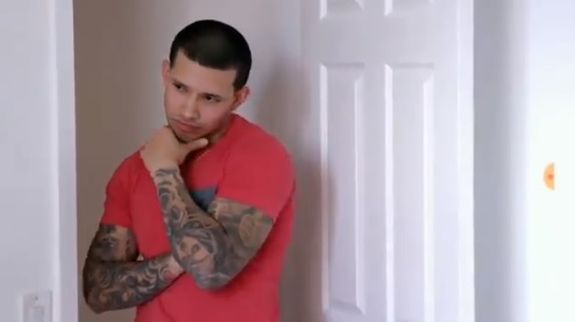 Briana went on to say that she's offered to "talk it out" with Kail and move on; however, Kail is "not about that life."
"Don't you have better things to worry about then inserting yourself into drama with one of my children's fathers?" Briana asked. "Aren't you knocked up again from the man you said beat you in leaked DM's?"
Yikes.
As for the speculation from the now-infamous Father's Day post regarding Briana sliding into Chris's DM's, Briana made it clear that said-sliding had not taken place.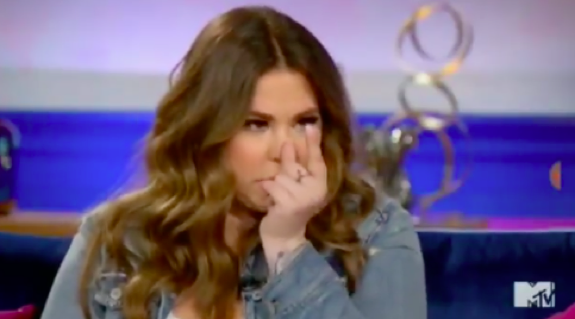 "I do not want your men!" Briana stated. "Javi was a mistake but it's in the past. I'm not stalking your life, I want no part of the men in your life and I don't want or seek out drama with you. There's real life problems going on in the world like a pandemic and Black Lives Matter… but it seems you want to continue to throw shade and daggers and start drama."
Briana then reiterated that she does not want Kail's mumbling third baby daddy, Chris, and that she never tried to get with him.
"Chris is all yours" Briana told Kail, adding that she's never talked to him, nor does she intend to.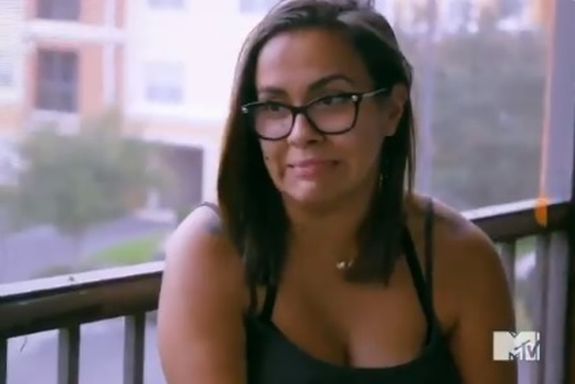 "I don't envy your life at all," she continued. "And if you want nothing to do with mine, then stop talking about me. It's really simple. And if you want to talk to me, be a woman and let's sit down and have a conversation."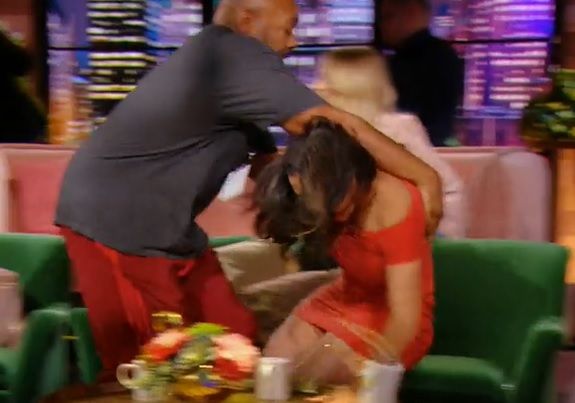 Briana said the drama between herself and Kail "is getting old" and she encouraged Kail as "a soon to be mom of four" to start being "a role model." She then wished her co-star "good luck" with the upcoming birth of her son.
" … I hope he's beautiful and you have a safe delivery," she said. "And while you're delivering, please don't worry about conversations with Chris I'm not having and have never had. Take care, now, Kail… until the next dramatic thing I'm sure I'll have to address soon."
This comes just one week after Briana publicly called on Kail to be fired from 'Teen Mom 2' for remarks Kail made on the show, as well as the racially insensitive way Briana says Kail treated her and her family.
At press time, Kail had not responded to Briana's latest interview.
RELATED STORY: Teen Mom News Pile: Briana DeJesus Wants Kail Lowry Fired, Rachel Beaver Wants to Appear on "90 Day Fiance" & More
(Photos: MTV; YouTube; Instagram)