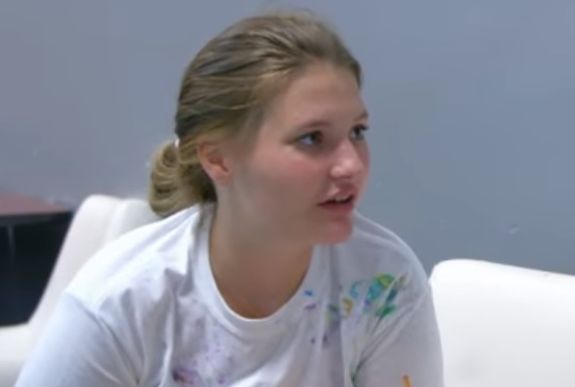 Malorie Beaver, older sister of Teen Mom: Young and Pregnant star Rachel Beaver, found herself in the back of a cop car Monday morning after being arrested for driving while intoxicated and wrecking her car.
The 20-year-old mom was also cited for underage consumption of alcohol. After the news of Malorie's car wreck and arrest broke, her mom Stephanie Polo revealed that her daughter was injured and "feels horrible" about what she's done.
According to the Monroe County Sheriff's Office website, Malorie was booked Monday at 5:05 a.m. and released that afternoon at 2:54 p.m. on a $3,000 bond.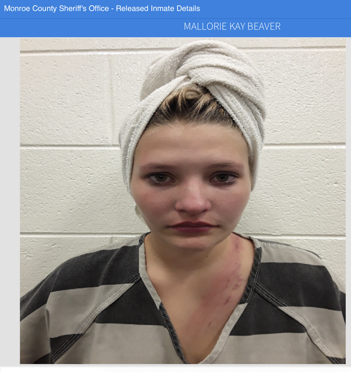 The police report obtained by The Sun states that the reporting officer arrived to a single motor vehicle crash at 3:16 a.m. on Monday. Malorie stated she was the driver of the vehicle, which "had left the roadway and struck a tree."
"Upon speaking with Ms. Beaver, I observed a strong smell of intoxicant about her person, her pupils were dilated and she was unsteady on her feet," the report continued. "I also noticed that her speech was slurred and she had trouble understanding and answering simple questions."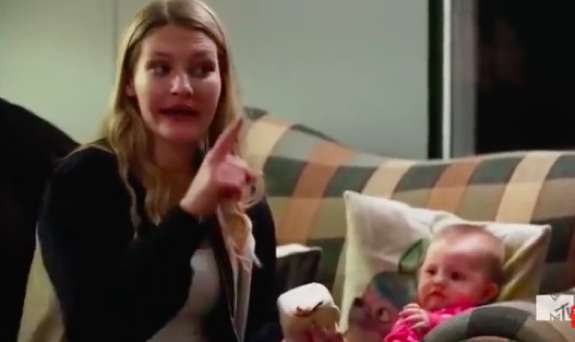 After first denying that she had consumed any alcohol, Malorie eventually admitted to having "a couple" beers, though she "refused" to perform field sobriety tests. Due to "obvious" signs of impairment and her being under the age of 21, however, Malorie was placed under arrest for underage driving while impaired.
The officer also observed broken bottles of Bud Light Lime in the rear passenger floor area of the vehicle and charged Malorie with underage possession of alcohol.
In February, Malorie was arrested for domestic assault against her grandmother, Janice Bollen, though she was not prosecuted for the charge.
In the wake of her daughter's arrest, Malorie's mother Stephanie Beaver has spoken out on social media, stating that she's "thankful to God that [Malorie's] alive and that no one was hurt."
" … honestly after a wreck like this she should not be alive and God protected her so I'm not trying to justify what she did I'm just saying that I'm grateful she's alive," Stephanie commented on social media. " … nobody wants to get a call at 4 a.m. in the morning that their child was driving drunk and dead in a car accident. I'm glad I wasn't the mother who went through that it's a horrible situation all the way around and I understand she caused it herself."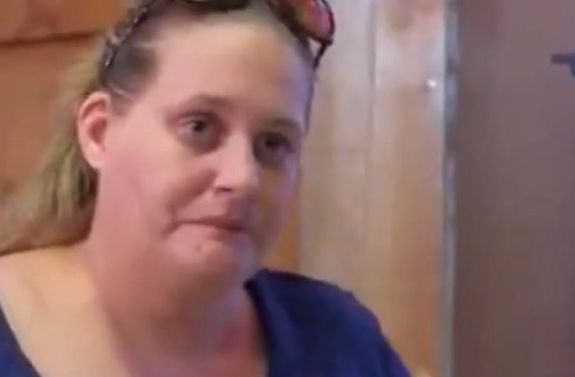 "She's beating herself up right now and feels horrible…she's in so much pain and very, very upset with herself," Stephanie wrote on Instagram.
In another comment, Stephanie went on to defend Malorie's actions, claiming that "everyone at one time in their life when they were young" drove when they really weren't in a condition to do so, adding that "everyone makes mistakes."
" … Mal has been doing a wonderful job [she's] been working all the time she's been taking care of her kid everyday and the one night she decided to go out this happened," she continued. "I'm not trying to make excuses for her but I'm also not trying to beat her up as she's beating herself up right now … ."
" … it's a mistake," Stephanie said in another comment. "Everybody makes mistakes and she will learn from this mistake."
UPDATE! Starcasm reports that Malorie entered a guilty plea on Tuesday to the DWI charge and received 11 months and 29 days of probation. She was also ordered to pay a $250 fine. In exchange for her guilty plea, Malorie had her charge of underage drinking dismissed.
RELATED STORY: 'Teen Mom: Young and Pregnant' Star Rachel Beaver Reunites with Baby Daddy Drew Brooks Following His Release from Jail
(Photos: MTV; Monroe County Sheriff's Office)