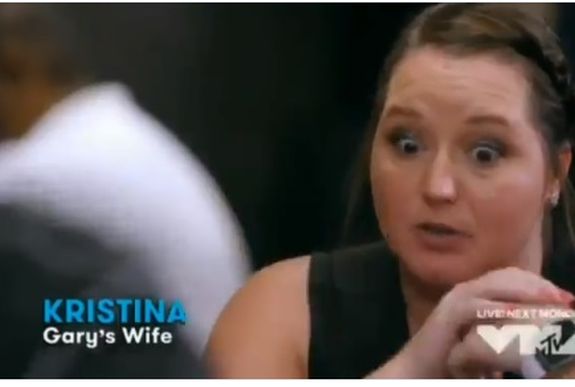 From trying to find a new career to trying to find someone to have more kids with, the stars of the 'Teen Mom' franchise (both past and present) have been keeping themselves busy lately!
In an effort to get you up-to-date on the latest Teen Mom OG and Teen Mom 2 news, The Ashley brings you the Teen Mom News Pile. Here are some of the major (and minor but interesting) 'Teen Mom'-related things that have happened over the last week or so…
Kristina Shirley gets her learn on!
View this post on Instagram
Kristina Shirley headed out into the world this week to take the first steps to a new career in nursing!
The 'Teen Mom OG' star— who is the mother of two kids, the stepmom of her husband Gary's daughter Leah, and "mom" to her honorary "teenage daughter" Amber Portwood— began classes at an Indiana community college this week. Gary proudly told fans about Kristina's new career goal, which he said may lead her to working at a children's hospital.
"Proud of my wife, Starting her schooling pursuing her Medical career," Gary captioned a photo of Kristina wearing scrubs. "This is her passion. Her #1 passion is kids. She might end up in pediatrics hospital. Wishing her all the best. Love you wife, I got the house covered. I'll help you study."
It's probably safe to say that Amber won't be helping Kristina study, as she is currently not getting along with Kristina or Gary. As The Ashley previously reported, Amber took to social media earlier this month to rant about the couple, stating that they are "two-faced" and "liars." Amber was unhappy with the pair because they jokingly called her their teenage daughter on a recent episode of 'Teen Mom OG.'
Javi Marroquin defends his church outing with ex Lauren Comeau by swearing on social media.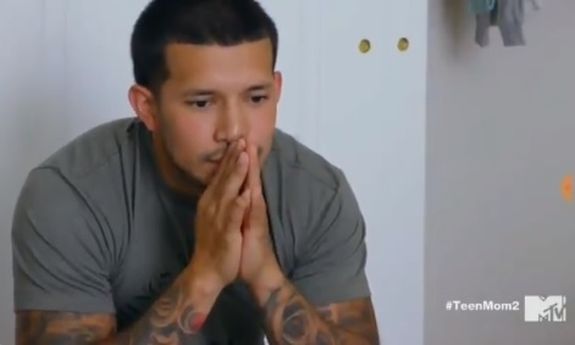 Despite having split in October, Javi Marroquin and his ex-fiancé Lauren Comeau were photographed together at church last week, causing a little confusion and a lot of criticism on social media. The photo, which also included Javi and Lauren's son Eli and Javi's son Lincoln, whom he shares with ex-wife (and Lauren nemesis) Kail Lowry, was posted on the church's social media accounts.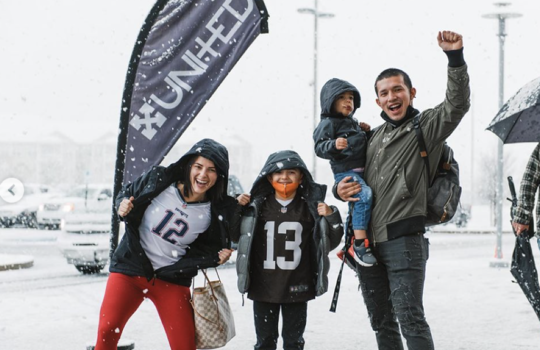 Even more surprising than Javi and Lauren linking up on the Lord's Day was the topic of Sunday's sermon: how to be a couple and work things out.
As fans may recall, Lauren and Javi broke up last year after Kail claimed on an episode of 'Teen Mom 2' that Javi tried to get down and dirty with her in a Wawa parking lot…as you do.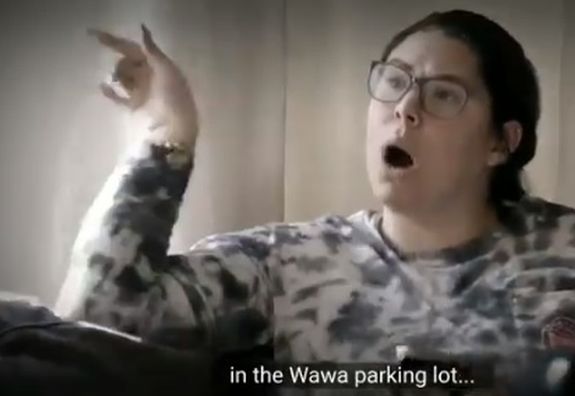 While Javi and Lauren's joint-appearance at church had a lot of fans calling the exes' situation "weird," Javi said he and Lauren "have always gone to this church, at this service" and even though the two are no longer together, they continue to attend weekly, as it allows them each to "see the boys on each other's week."
" … People can co parent, and attend church which should be a safe space away from Internet trolls, and be cordial without you all making it more than it is," he wrote on social media. "Stop s**tting on people for actually positively co parenting. Y'all should join us instead of spending all this time on the internet."
Dimitri Garcia seemingly admits via song that he was wrong about Amber Portwood.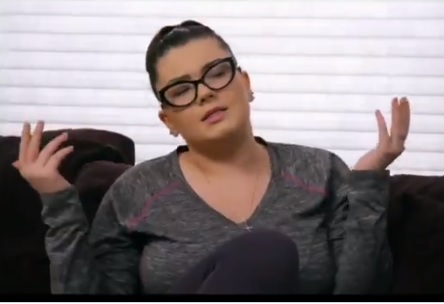 It's been nearly a month since Amber Portwood and her Belgian boo Dimitri Garcia called it quits, yet Dimitri appears to be holding onto some feelings – or regret – over his long-distance lost love.
Dimitri took to Instagram recently, posting a song by The Weeknd, with some lyrics seemingly aimed at his 'Teen Mom OG' ex. (Dimitri had been missing from Instagram for months, but just happened to return on the same day that stories were published about his breakup with Amber.)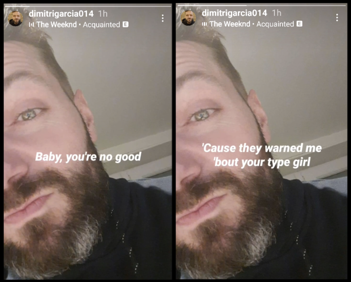 "Acquainted" includes the lyrics "Baby you're no good, 'cause they warned me 'bout your type girl" – a possible reference to the criticism Dimitri spoke about last year.
In June, Amber's then-boytoy took a break from declaring his love for the mom of two on social media to address those who were warning him that Amber was "toxic" and "awful."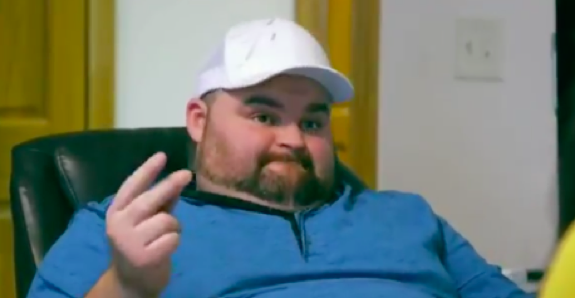 In response to a fan who encouraged him to "run" from the 'Teen Mom,' Dimitri asked that the individual let him judge for himself.
"I think people should get to know the person before judging," he told another follower.
Dimitri later posted a quote on social media, confirming he was (at the time) smitten with his sofa-lounging sweetheart and accepting of her past.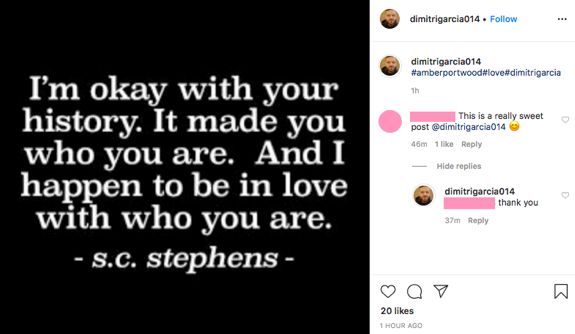 "I'm okay with your history," the Instagram post from June read. "It made you who you are. And I happen to be in love with who you are."
Chris Lopez has a case of baby fever.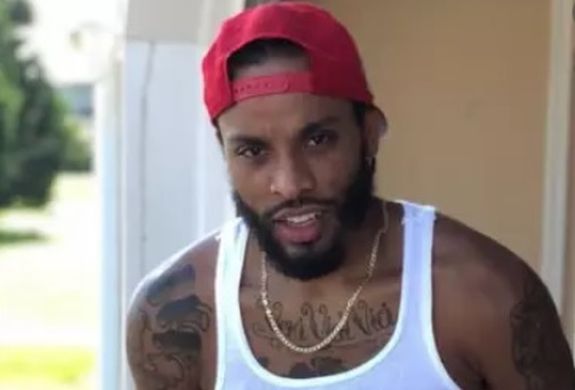 Chris Lopez, the father of Kail Lowry's two youngest sons, Lux and Creed, revealed this week on his podcast, P.T.S.D – Pressure Talks with Single Dads, that he wants to bring some more little Lopez babies into the world.
The only thing holding up his plans at the moment, though, is that he needs to "find someone that wants more kids."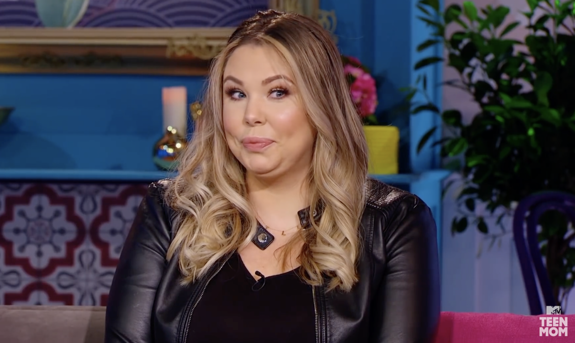 "I want a girl," Chris stated on his podcast. " … One day I'm hoping for a girl. I want my girls to have a sister … three might be my max … maybe four would be my max.
"Two boys and a girl – I'm straight. I'm solid," he continued. " … If Creed was a girl, I'd be done."
While Kail is a mom to four boys, which happens to be the exact number of children that Chris stated was his limit, Kail has talked about the possibility of having more children in the future.
During a November episode of her Coffee Convos podcast, Kail told her co-host Lindsie Chrisley that she's not completely writing off the idea of Baby No. 5.
"I'm never trying for a girl and I'm not going to say that I'm not going to have another child because I truly don't know," she said. "It's not on my radar anytime soon … I know, I always say this."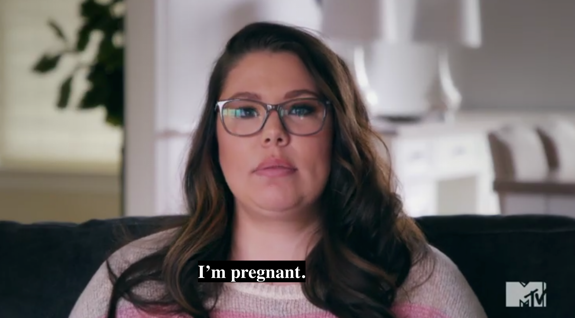 Months earlier, Kail said on her podcast that she wouldn't have more than six kids total.
"Six is my max," she said. "I'm not confirming or denying, I'm just saying I would not have more than six … I've said it before … I just didn't have siblings or family before, so, like, having a big family … since I started having kids, I always wanted my kids to have siblings."
To catch up on more recent 'Teen Mom' news, click here!
(Photos: MTV; Instagram)