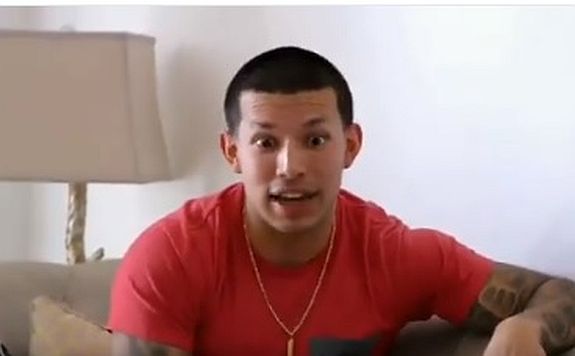 After being exposed during a recent episode of Teen Mom 2 for trying to hookup with his ex-wife Kail Lowry while in a relationship with Lauren Comeau, Javi is sad and in search of a prayer group.
The Ashley can confirm that Javi and his (second) baby mama Lauren are currently not together. The breakup went down after Lauren viewed a preview clip of the episode when it was posted on Sunday. After having it out with Javi, Lauren took their son Eli and went back to her hometown in Maine, where they currently remain as of press time. (Javi posted a photo of his sons to Instagram on Tuesday, but that is an old photo.) Lauren has also been purging photos of her baby daddy from Instagram.
Since then, Javi's defended himself against claims that he tried to cheat with another reality star, and admitted to making some big mistakes recently. There's quite a lot to unpack here so let's get started…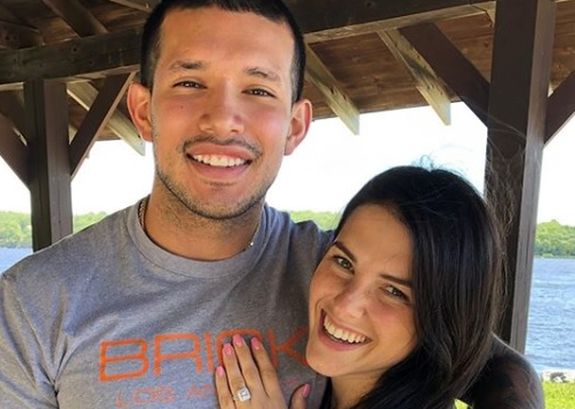 After a clip of the episode aired the previous week, Javi fired off a statement on Instagram, telling those behind the show and Kail to leave his name out of their mouths on future episodes of 'Teen Mom 2' as well as Kail's various podcasts. This week, however, Javi appears to be a bit more "in his feelings" and has started to admit he has issues that need to be fixed.
On Monday, he posted an emotional video to Instagram Live in which he spoke about needing to work on himself and the possibility of forming a prayer group.
"It's no secret that this year has been hard for me and my family…there's a lot that I need to work on," a tearful Javi said, later adding that he has been asking God to "fix all these issues" that he has. He confirmed that it's been "kind of lonely" by himself.
After last week's 'Teen Mom 2' episode aired, Kail issued a public apology to Lauren, noting Lauren did not "deserve the humiliation she was put through" due to a situation between herself and Javi that Kail chose to talk about on the show. At the time, Kail also claimed to have spoken to Lauren privately, but felt as if she owed her a public apology as well.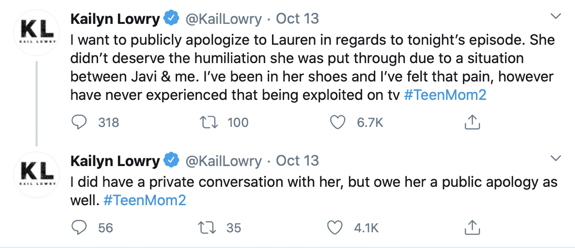 On Tuesday's episode of her Coffee Convos podcast, Kail continued apologizing, The Hollywood Gossip reports, telling cohost Lindsie Chrisley that she's been "so hard on [herself]" in the wake of calling Javi out on the show.
"I went into therapy and I'm 20 minutes over my session and I'm crying," she said. "I'm in this seasonal – maybe it's mercury in retrograde – I don't know what it is, but I've just been so hard on myself.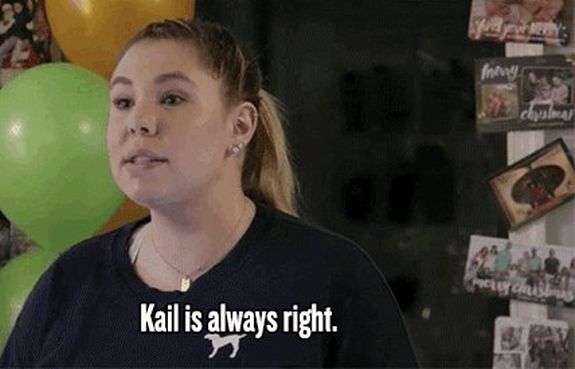 " … One, I should have never filmed about that, and two, putting myself in Lauren's shoes, I was sick to my stomach," she continued. "And that's God's honest truth. I've read the comments and it was so sickening to myself."
Kail added that although she's apologized to Lauren, she feels as though "that's still not good enough."
Meanwhile, as if Javi's attempted rendezvous with Kail in the Wawa parking lot wasn't bad enough, the father of two was called by another reality TV star on Tuesday for some more alleged sketchy behavior.
After seeing the latest transgression involving the 'Teen Mom 2' dad, Lacey Whitlow of Love After Lockup and Life After Lockup took to Twitter accusing Javi of having "always been a player."

" … He used to watch me LIVE on webcam and would snap chat video himself all while in a relationship," she wrote. "I'm not surprised…. he's just sorry his baby momma put him out on National TV he played himself."
Lacey went on to tell one of her followers that Javi used to send "videos of his junk" to her and tried to get her to meet him.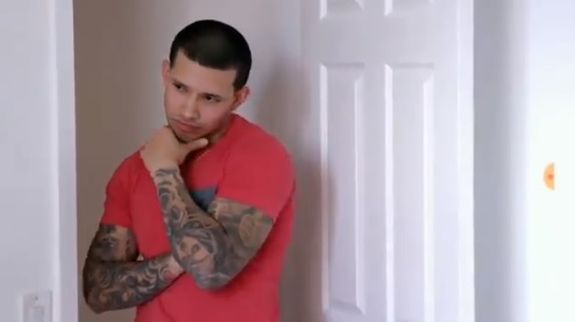 According to Lacey, this took place before Lacey was on reality TV and when she was working as a cam model under the name Kaci Kash. Lacey said she didn't "see how anyone could be surprised."

While he admitted to making a mistake with the Kail situation, the former 'Teen Mom 2' dad is denying Lacey's claims, stating that he actually has no clue who she is.
"And I just had to look up [Lacey's] IG to know what she even looks like," Javi wrote in a comment on Instagram, which was captured by Teen Mom Shaderoom. "I wouldn't have entertained this in 2015 or whenever she's claiming…I don't even know who that is. Or even what show that is."
He then admitted that he is in the wrong for plenty of things (presumably the Great Wawa Parking Lot Caper, as well as the Bathroom Banging Incident of 2019); however, he insists Lacey is lying to get attention.
"Look, I f**ked up 100 percent and I'll take blame for that but these random people trying to get clout ain't cool," he wrote. "Don't kick someone when they're down. Don't hurt more people for no reason. Not cool."
Lauren has yet to publicly confirm that she and Javi have broken up; however The Ashley confirms that they have.
RELATED STORY: Judge Signs Off On Jenelle Evans & Nathan Griffith's Custody Agreement for Son Kaiser: A Breakdown of How It Will Work
(Photos: MTV; Instagram; Twitter)