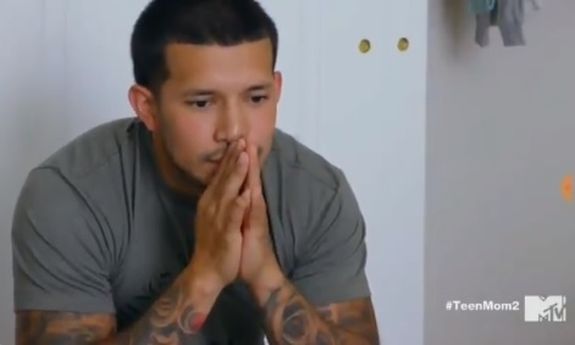 Javi Marroquin, ex-husband and baby daddy of Teen Mom 2 star Kail Lowry, took to Instagram over the weekend to talk about fatherhood, his reason for leaving 'Teen Mom 2' and the regret he has over cheating on his ex-girlfriend Lauren Comeau, with whom he shares son Eli.
Javi told fans the last two years of his life "have been some hard years to get by" and while he believes he is a good dad to his sons, he questions if he's a "good man for them to look up to."
After Javi posted his heartfelt message, both his baby mamas seemed to be shading them when they each posted the same message about someone putting more time into pretending to be a good person than actually being one.
"Sure I'm present, at all their activities, play with them, put them to bed, but am I setting an example of a man I want them to become," Javi wrote. "I can't preach it without them seeing it…not often times do I talk about how I really feel and the constant reminders I battle day in and day out."
The father of two said he thought being off 'Teen Mom 2' would allow him to "live a normal life"; however, he still deals with people sneaking photos of him or his family in public or "ending up on a troll page." Still, Javi said he didn't want to "sound ungrateful for the memories and opportunities."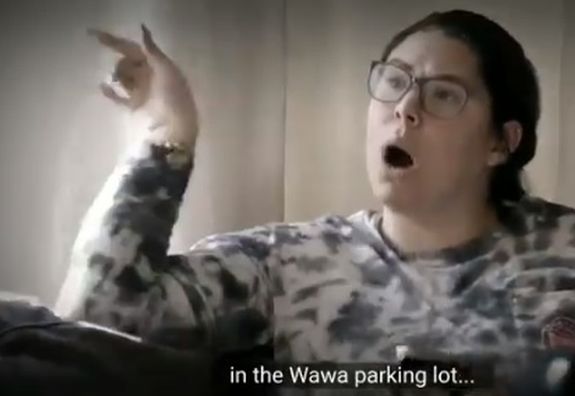 Javi also addressed his relationship with Lauren, admitting to his fans that he regrets some of his past actions. (As 'Teen Mom 2' fans know, Lauren found out that Javi had been trying to hookup with Kail in the WaWa parking lot behind Lauren's back. Kail revealed this during an episode of 'Teen Mom 2' that aired in October because she was mad at Javi. She later apologized to Lauren for humiliating her on TV. This came after Javi's cheating caused the couple's first breakup.)
"I had everything I wanted," Javi said. "Everything I dreamed of and I messed it up. The greatest person in my life I hurt…not sure if it'll ever be repairable but I pray it is and one day it'll go back to how it should've always been. I live with that hurt everyday."
Javi ended his caption asking people to "just be kind" because "everyone is battling their own issues."
Following his lengthy post, both Kail and Lauren reposted identical quotes on social media about being a good person vs. pretending to be a good person. Screenshots of Javi's baby mama's' matching Instagram Stories were shared by the Teen Mom Tea Instagram page.
"If you put as much effort into being a good person as you do pretending to be a good person, you could actually be a good person," Lauren and Kail's posts read.
Days after Javi was in his feelings (again) on Instagram and (likely) getting some shade thrown at him by both of his baby mamas, Kail revealed to her Coffee Convos listeners that she and Javi have recently been at odds over their son Lincoln's involvement in football. According to The Sun, Kail's podcast actually sponsors one of Lincoln's teams and Javi is one of the coaches; however, Kail claims the two aren't seeing eye-to-eye due to Javi wanting "to take these kids across America to play in tournaments."
"He wants us to sign them up for a tournament in Dallas," she claimed. "If I had my camper right now, 'I would say f**k it. Let's take a road trip.' I don't know how the parents would feel about that, but that would be actually amazing. But I told Javi, listen, they're not in high school. They're not getting scouted right now, let's just stick to the local tournaments.
"He literally will follow up every two or three days and be like the registration is filling up," she continued. "And I'm like, no we're not going to Dallas. Unless you're financing that one cause I've got four kids I've got to take."
RELATED STORY: Former 'Teen Mom 2' Star Jenelle Evans Insists Her Daughter's Claims That David Eason Killed Baby Chicks "Never Happened"; David Jokes About It On Facebook
(Photos: MTV; Instagram)