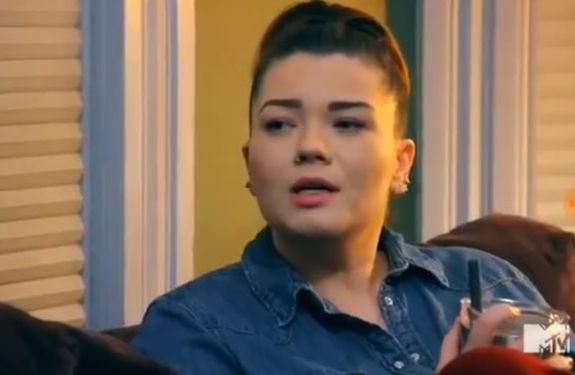 Amber Portwood's battles with both of her baby daddies haven't stopped her from wanting to keep procreating!
The Teen Mom OG star recently revealed that she is hoping to eventually have more kids—- if she can find the right guy to become Baby Daddy No. 3. Amber— who already shares daughter Leah with Gary Shirley and son James with Andrew Glennon— told Us Weekly that she hopes to become a mother again someday.
"If I found the right person that educated themselves a bit on a few things, yeah, I would definitely want more kids," she told the magazine.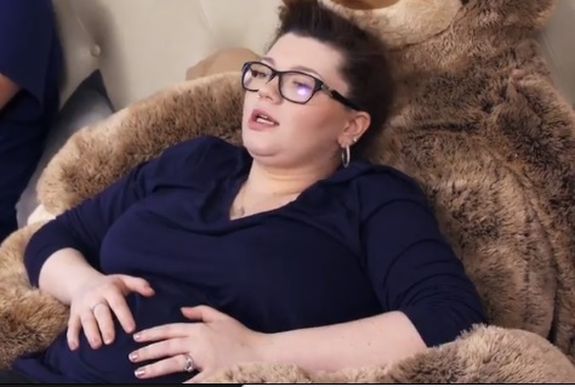 As The Ashley previously reported, Amber is currently at odds with both Andrew and Gary. She is in the middle of a court battle with Andrew, after getting a restraining order against him last month to prevent him from further impeding on her visitation time with James. As for Gary, Amber recently took to social media to blast him and his wife, Kristina, whom she called "liars" and "two-faced" after they called Amber their "teenage daughter" on the most-recent episode of 'Teen Mom OG.'
Anyway, Amber— who for some reason was dressed like Michael Jackson for the interview, which she gave on her couch, naturally— told Us Weekly's reporter in a video chat with Maci Bookout that whoever she spawns with next would have to be "empathic" and be a "soulful man" with "good energy."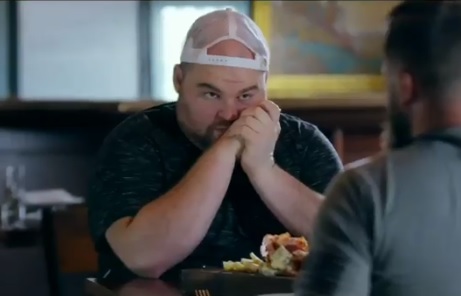 "I do want another child; however, unless there's somebody out there who can understand and be educated on a few things, then, yes I would," Amber said.
She described her ideal baby daddy as someone "who wants to be a caregiver, just like me and likes to take care of people, just as much as I like to take care of others."
"It has to be mutual [caretaking]," she added. "I want to have 50/50. If I don't have 50/50, which I don't believe I've ever had, ever, then no."
Amber recently revealed that she and her Belgian boo, Dimitri Garcia, have broken up, so she's currently single.
Watch the full video interview below! (Amber's portion of the interview starts around the 1:35 mark.)
RELATED STORY: 'Teen Mom OG' Star Amber Portwood Says Daughter Leah Has Started Asking Questions About Amber's Prison Past: "She's Definitely Coming At Me"
(Photos: MTV)