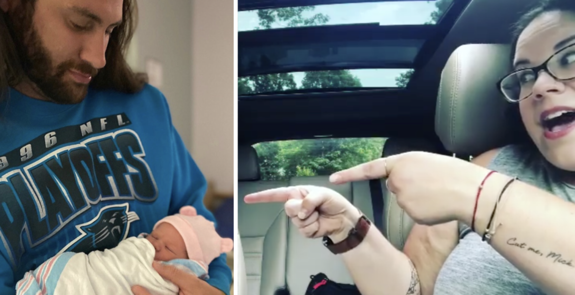 Chase Severino, the ex-fiancé of Whitney Way Thore, is reportedly setting his sights on marriage again, less than a year after cheating on the My Big Fat Fabulous Life star and getting another woman pregnant.
Katie Cottle, a friend of Chase's fiancé and baby mama Sara Jackson, seemingly revealed the couple's engagement in a photo on her Instagram Story reposted by a Reddit user.
Over the image, Katie wrote "Engagement shenanigans" along with a diamond ring emoji. Meanwhile, an actual diamond ring could be seen on Sara's left hand.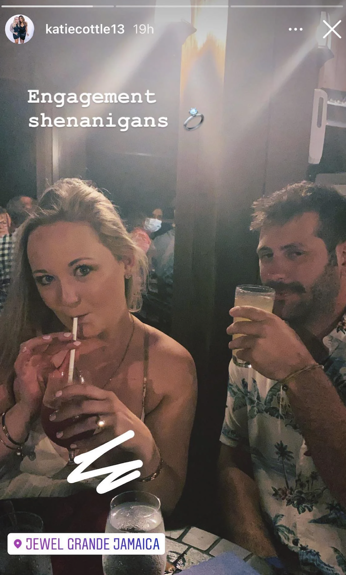 As 'My Big Fat Fabulous Life' viewers may recall, Chase's engagement to Whitney was featured on Whitney's long-running TLC show, along with the couple's engagement party, which was shown during the Season 7 finale.
Whitney went on to confirm her split from Chase in May of last year, revealing that, while she and Chase were living apart, Chase "reconnected with a woman with whom he has a long history."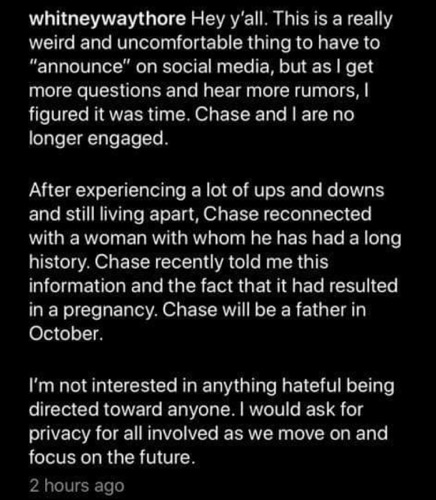 "Chase recently told me this information and the fact that it had resulted in a pregnancy," she continued. "Chase will be a father in October."
At the time, Chase confirmed Whitney's statement on his Instagram, writing that he was "very excited" to welcome a child in the fall and directing his fans to Whitney's post for details on their split.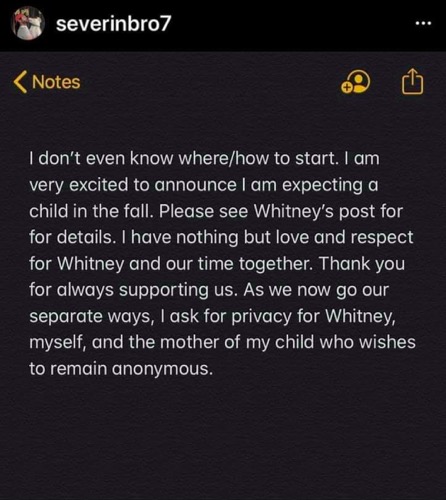 "I have nothing but love and respect for Whitney and our time together," he said, adding that the mother of his child "wishes to remain anonymous."
Chase's daughter, Aurora Joyce, arrived in early September – notably earlier than her October due date.
"You scared me, little one, coming so early but what a blessing you turned out to be," Chase captioned a series of photos featuring his newborn daughter, himself and Sara. "I always rolled my eyes and laughed at the prospect of fatherhood before but as cliche as it sounds, you're the world to me now. From the moment I saw you my eyes teared up and I instantly fell in love.
"It's crazy going from having yourself as number one to putting someone else there," he continued. "I guess one can change. I'm happy to welcome you into the world, Aurora Joyce Severino. I love you with all my heart."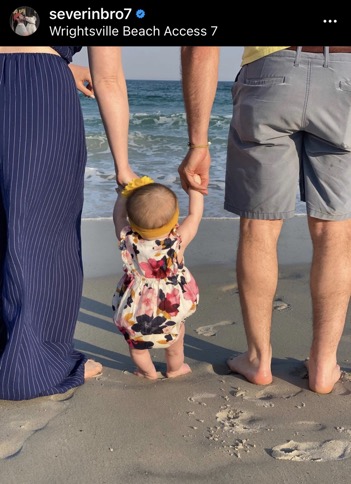 Last season on 'My Big Fat Fabulous Life,' fans watched as Whitney confronted Chase after the birth of Chase's daughter, during which Chase apologized to Whitney for what happened.
Months after the split, Whitney denied accusations that her engagement to Chase had been scripted for the TLC series.
Whitney has yet to publicly comment on Chase's engagement.
RELATED STORY: 'My Big Fat Fabulous Life' Star Whitney Way Thore Defends Buddy Bell After Fans Call Their Friendship "Not Healthy" & "Too Codependent"
(Photos: TLC; Instagram)