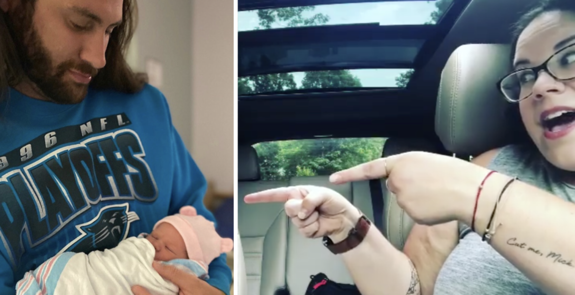 Chase Severino, ex-fiancé of Whitney Way Thore, is officially a father, months after it was revealed that he had gotten another woman pregnant while still involved with the My Big Fat Fabulous Life star.
Whitney broke the news of Chase's alleged "love child" in May after fans of the TLC show began to speculate that the couple had called things off. Whitney confirmed the two were no longer engaged and went on to reveal that after "a lot of ups and downs and still living apart, Chase connected with a woman with whom he has had a long history."
"Chase recently told me this information and the fact that it had resulted in a pregnancy," she said at the time. "Chase will be a father in October."
Chase took to Instagram on Wednesday to share the news that his daughter, Aurora Joyce, had arrived – notably earlier than her October due date.
"You scared me, little one, coming so early but what a blessing you turned out to be," Chase captioned a series of photos featuring his newborn daughter, himself and his baby mama. "I always rolled my eyes and laughed at the prospect of fatherhood before but as cliche as it sounds you're the world to me now. From the moment I saw you my eyes teared up and I instantly fell in love.
"It's crazy going from having yourself as number one to putting someone else there," he continued. "I guess one can change. I'm happy to welcome you into the world, Aurora Joyce Severino. I love you with all my heart."
In the hospital photos he posted, the mother of Chase's child is shown; however, she is not named. He has stated that she wishes to remain out of the public eye.
Chase told The Sun that Aurora (aka AJ) had to remain in the hospital for five days after her birth to be monitored but she is "finally home and she's in perfect health now."
"I'm a really happy and proud father who can't wait to see what little AJ will do," he added.
Most (if not all) of the 25 comments on Chase's Instagram post announcing AJ's birth appear to be from friends or family; Chase has since limited comments on the post.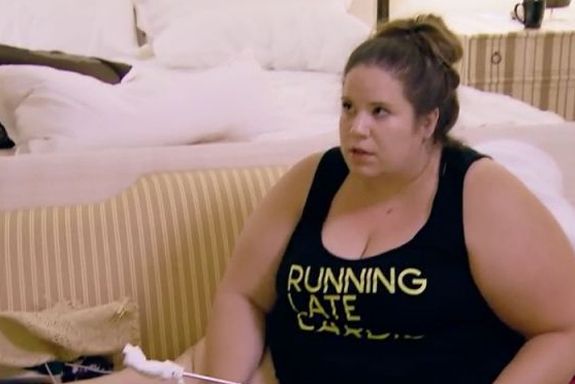 Whitney has yet to comment on the birth of Chase's daughter, though she has been active on social media since Chase shared the news. In June, she revealed that she had to be hospitalized several times since her split from Chase, due to having serious panic attacks after announcing the split.
That same month, she revealed that she has not spoken to Chase since he told her about getting another woman pregnant.
"As of right now, I've only had that one conversation with Chase," she said. "I got off the phone pretty quickly, just because I needed to process it."
RELATED STORY: 'My Big Fat Fabulous Life' Star Whitney Way Thore Says She's Been Hospitalized Multiple Times From Stress Following Her Split From Fiancé Chase Severino
(Photos: Instagram; TLC)