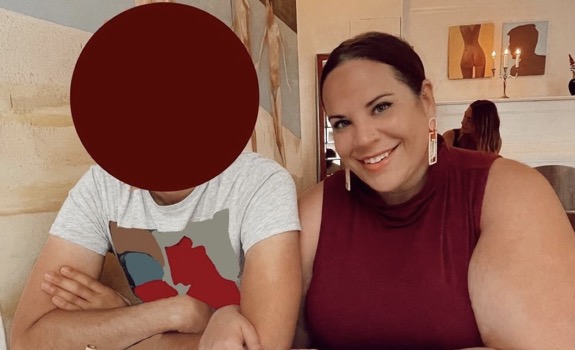 More than a year after splitting from fiancé Chase Severino, Whitney Way Thore of My Big Fat Fabulous Life has reportedly found love again; however this time, she's keeping the details – and her man's identity – to herself.
Whitney, who confirmed in May 2020 that she and Chase had ended their engagement due to Chase getting another woman pregnant, took to Instagram this week to share a series of photos taken of herself and her new "French man," though she never actually revealed the man's identity (or face) due to the strategically placed circles edited into the snapshots.
"I've always had a sorta love/mostly hate relationship with social media, but after the last year, it's grown even more complicated," Whitney explained. "So – when your French man says he values his privacy but you still wanna share with him, this is what social media gets."
The (somewhat) unveiling of Whitney's new man was met with mixed reactions from her social media followers, many telling the TLC star they were happy for her and commending her for respecting her mystery man's privacy.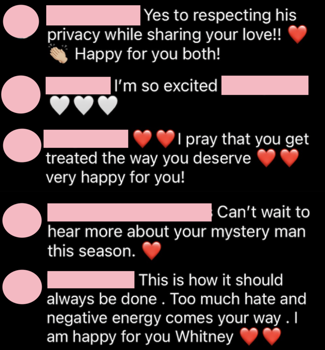 "This is how it should always be done," one person wrote. "Too much hate and negative energy comes your way. I am happy for you Whitney."
Others seemed less supportive of Whitney's decision to hide the identity of the man she's dating, with one person noting if a guy doesn't want his photos shared publicly on social media, there's likely something going on, other than a desire to remain anonymous.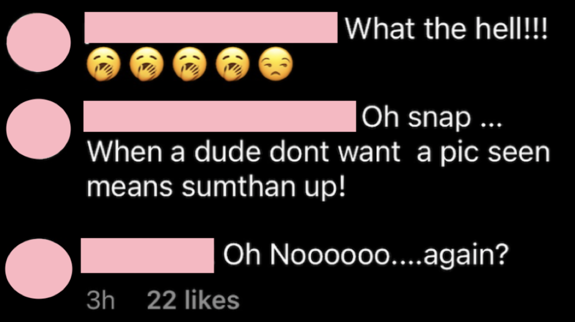 Whitney told her followers a new season of 'My Big Fat Fabulous Life' will premiere August 17 on TLC, though she didn't comment on whether or not her mystery man would be making his debut on the show.
With Whitney appearing to have put her broken engagement behind her, Chase has moved on, too, having reportedly gotten engaged to the mother of his child in May.
Earlier this month, Chase also revealed that he and his fiancé had purchased their first home together.
RELATED STORY: Whitney Way Thore's Ex-Fiance Chase Severino is Reportedly Engaged Again, Less Than a Year After Cheating on the 'My Big Fat Fabulous Life' Star
(Photos: Instagram)